School Leaders Reflect on Summer Experiences Rooted in Civil Rights
25 August 2022
Principal Steinmiller and AP Dowd will be using the Civil Rights in Action Tour as the basis of their goals for the year.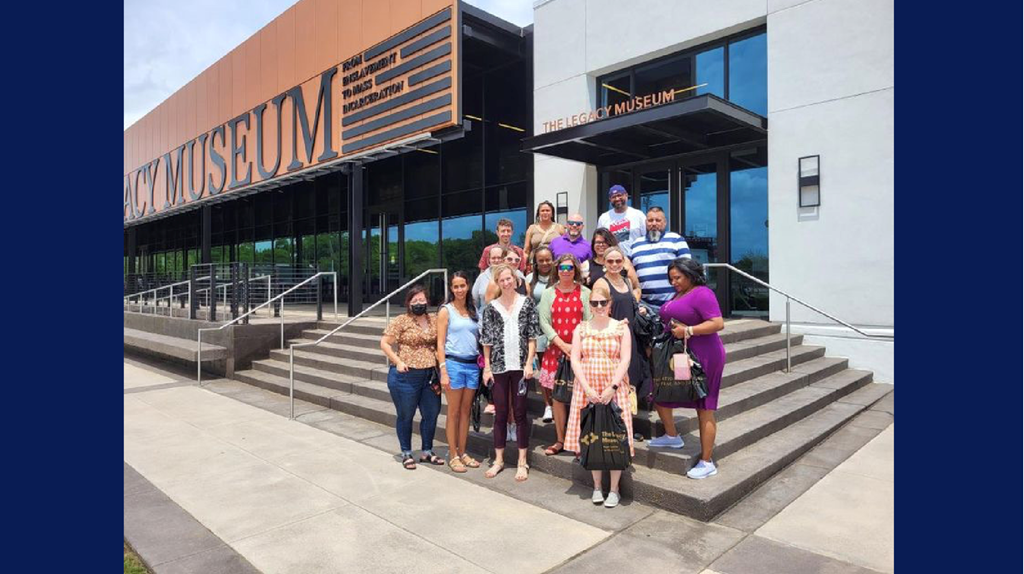 For the past 15 years, Annette Dowd has been serving as the assistant principal of Suder Montessori Magnet School, a place she describes as a "beautiful, diverse melting pot." Thus, equity and inclusion are always on the top of her mind, especially when her school-based data has shown her that an achievement gap exists within her student population.
So, this summer, she decided to try something new and participated in the Civil Rights in Action Tour, an experiential learning opportunity organized by the District's Office of Student Protections and Title IX and Office of Social and Emotional Learning. Administrators from across Chicago came together for a tour of historic sites across the South, all of which shared a common theme of racial justice. Through this experience, she was able to connect with fellow principals and assistant principals, such as Eric Steinmiller, the principal of Lincoln Park High School.
"With over 20 years in education, this was one of the most impactful professional learning experiences that I've ever been a part of," said Principal Steinmiller. "Our cohort has such a special connection."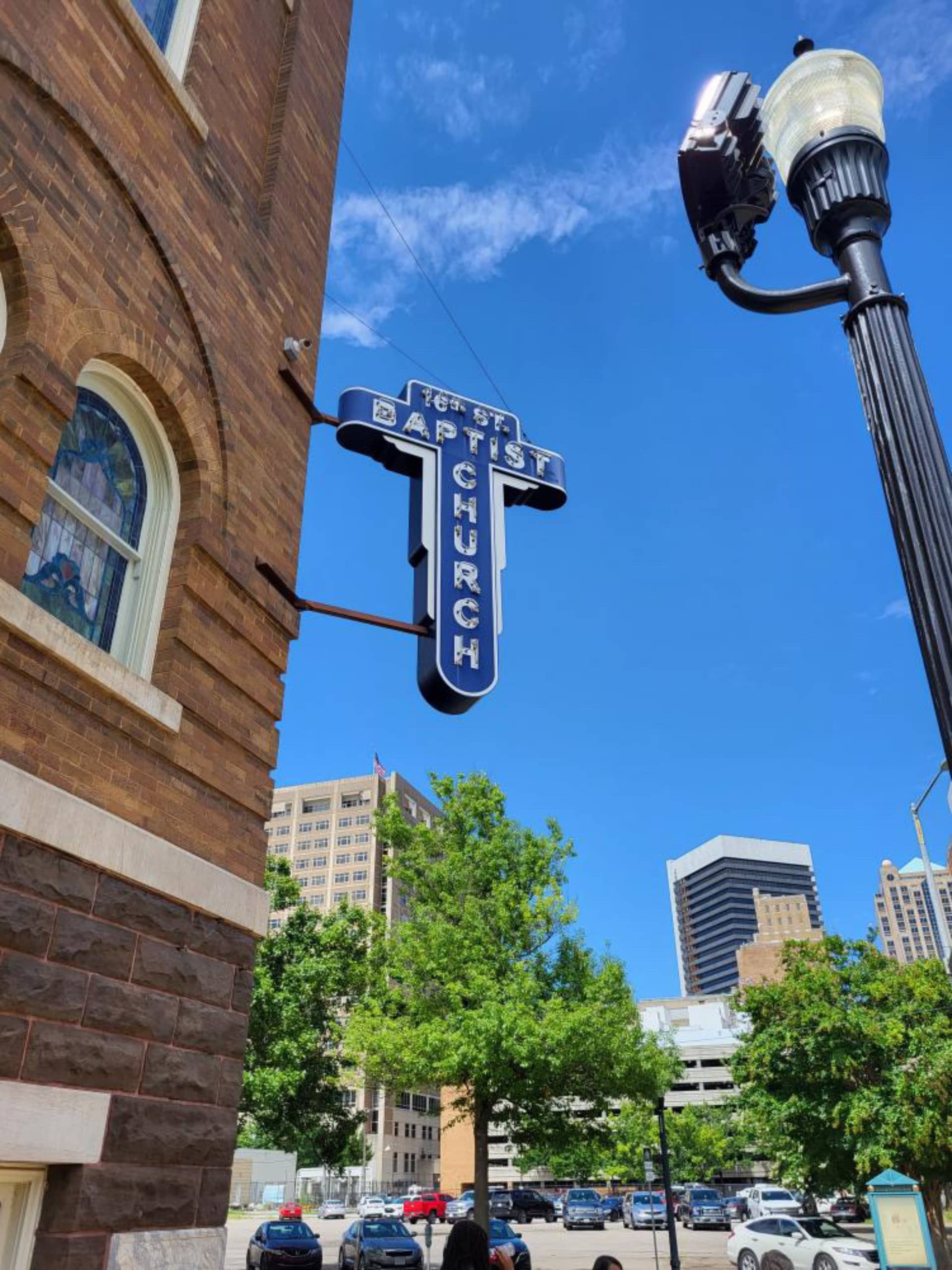 Principal Steinmiller noted that the trip was organized so that its impact kept building upon itself. The group started in Birmingham, Alabama, where they experienced the Birmingham Civil Rights Institute and 16th Street Baptist Church, the site of a racially-motivated bombing in the 1960s. He described the Civil Rights Institute as providing a solid framework for the rest of the trip. Instead of centering on long paragraphs of text on the walls, the museum immersed the cohort in artifacts and experiences that deepened their understanding of the history of racism in America.
From there, the group visited Selma, Alabama, where they were given a tour by Joanne Bland, who lived through the Civil Rights Movement as a dedicated activist in her community. AP Dowd highlighted that participating in this tour wasn't just about being connected to someone who was knowledgeable, but rather someone who was able to bring the experience of Selma to them. Another highlight for AP Dowd was the Freedom Rides Museum.
"We're so concerned about young people today that we forget that young folks were the drivers of the Freedom Rides," said AP Dowd. "They were young college students with college professors who organized and stood up against racism."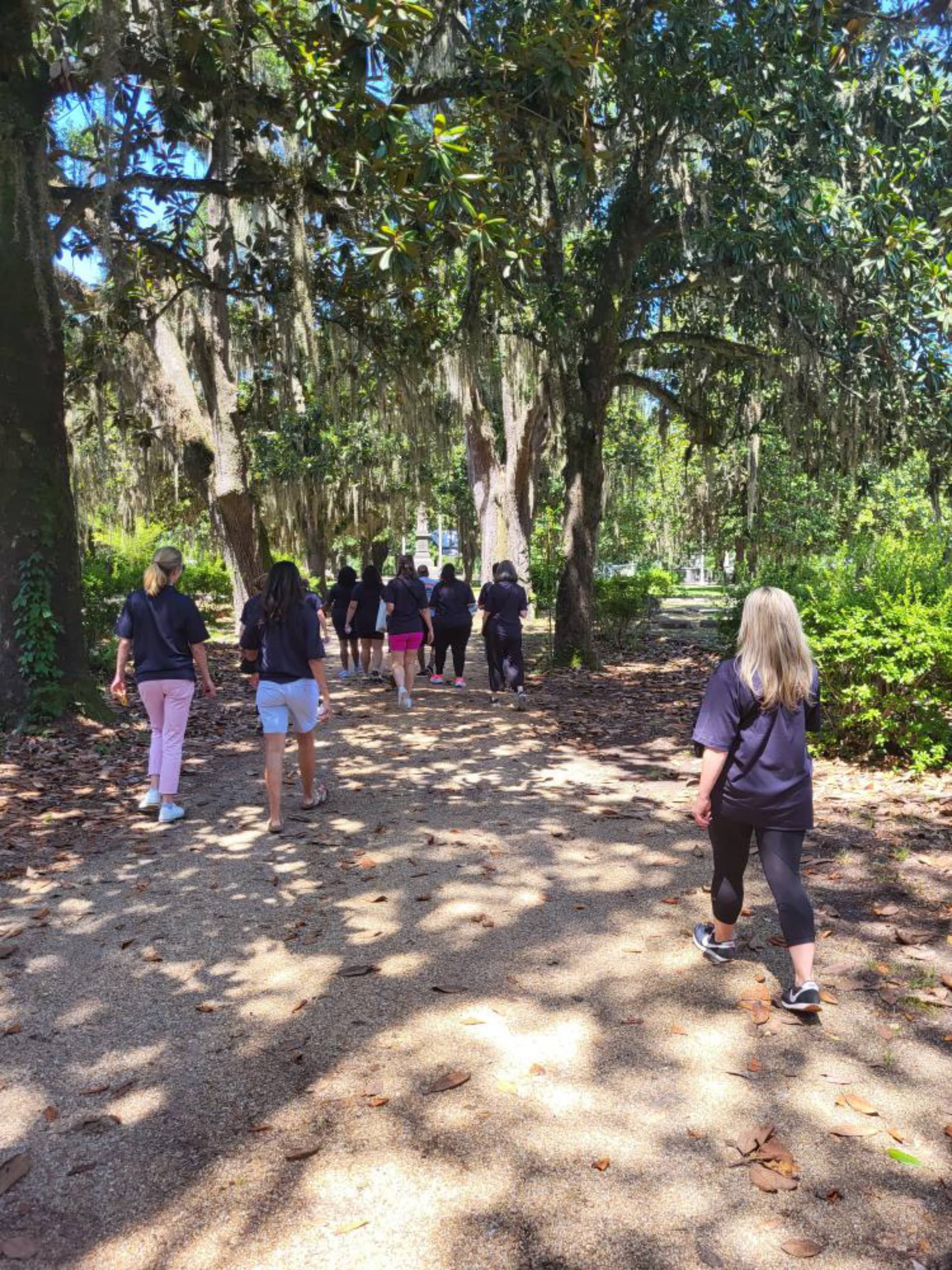 One of the final and most impactful parts of the trip for both Principal Steinmiller and AP Dowd was The Legacy Museum, a museum built on grounds where slaves were warehoused that follows the history of racism from the transatlantic slave trade to the present. Principal Steinmiller shared that the visual and tangible elements of the museum, such as the sand from underneath the trees where Black people were lynched, forced him to engage with history in a powerful way.
"The terminology that you're faced with is kidnapping, murder, lynching, and all that happened to people because of hate and bias," said Principal Steinmiller. "I never finished the museum. Time ran out. The one thing I've been telling people is that before you die, you have to go to this museum."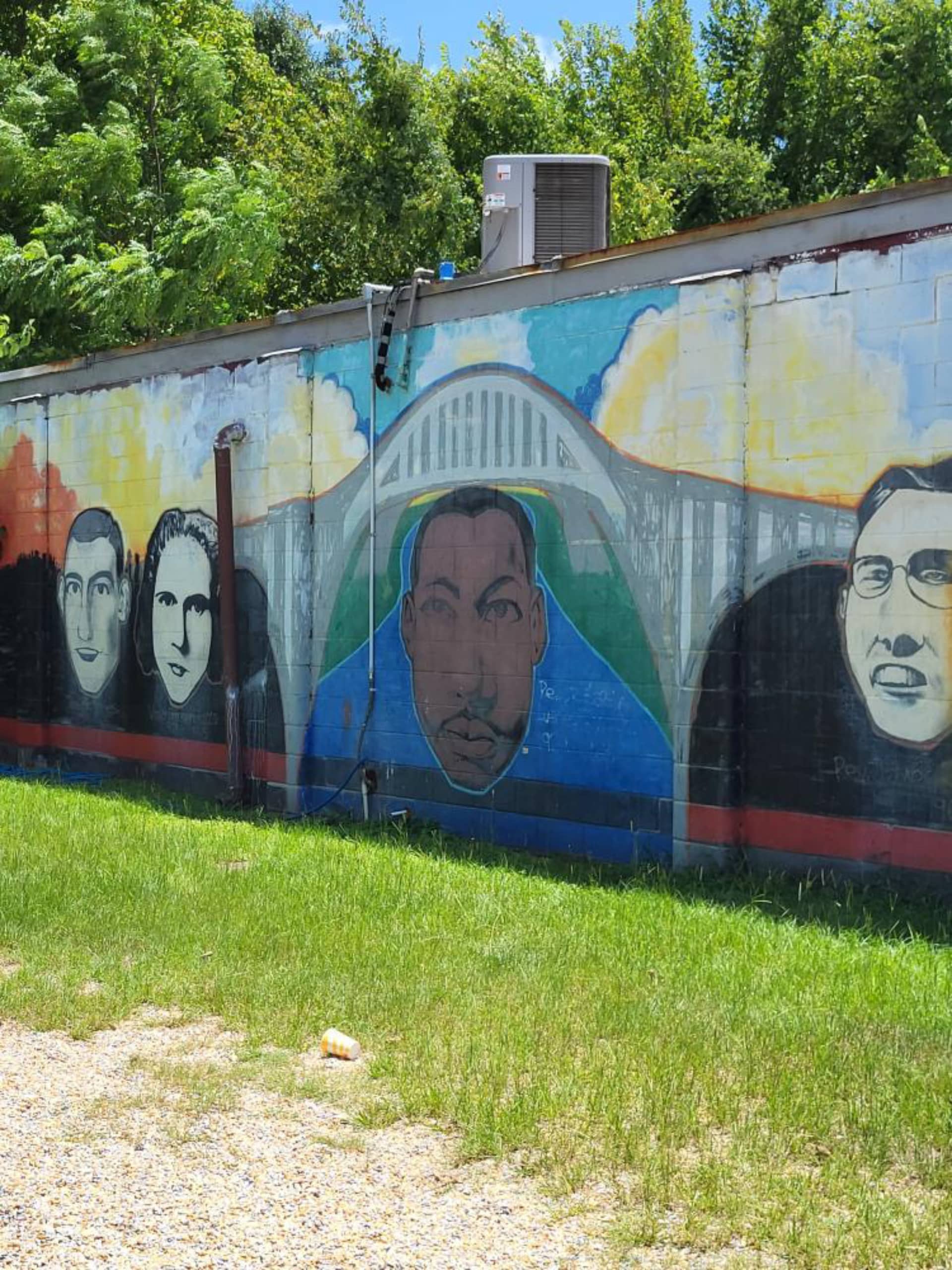 With these experiences behind them and a new school year underway, Principal Steinmiller and AP Dowd will be using the Civil Rights in Action Tour as the basis of their goals for the year. Principal Steinmiller explained that the experience has renewed his sense of urgency for his work, and he's focused on eliminating the opportunity gap for Black students by focusing on restorative practices and positive adult-student interactions.
And AP Dowd compared the tour to having a fire reignited within her. While she admits that her work will not always feel comfortable, she's more prepared to lean into feelings of discomfort to better serve her staff and her students.
"Our biggest goal for this year is to make sure that every child knows and feels that they belong every single day," said AP Dowd. "We want our students to understand that we are here for them and they have a voice that we value. I'm on fire for this work now."