Chicago Early Learning is now part of CPS.edu
Families know Chicago Early Learning as a vital resource for finding educational options for their youngest learners, ages 0 to 5. Now, we've added the Chicago Early Learning website to CPS.edu to improve the Pre-K application process.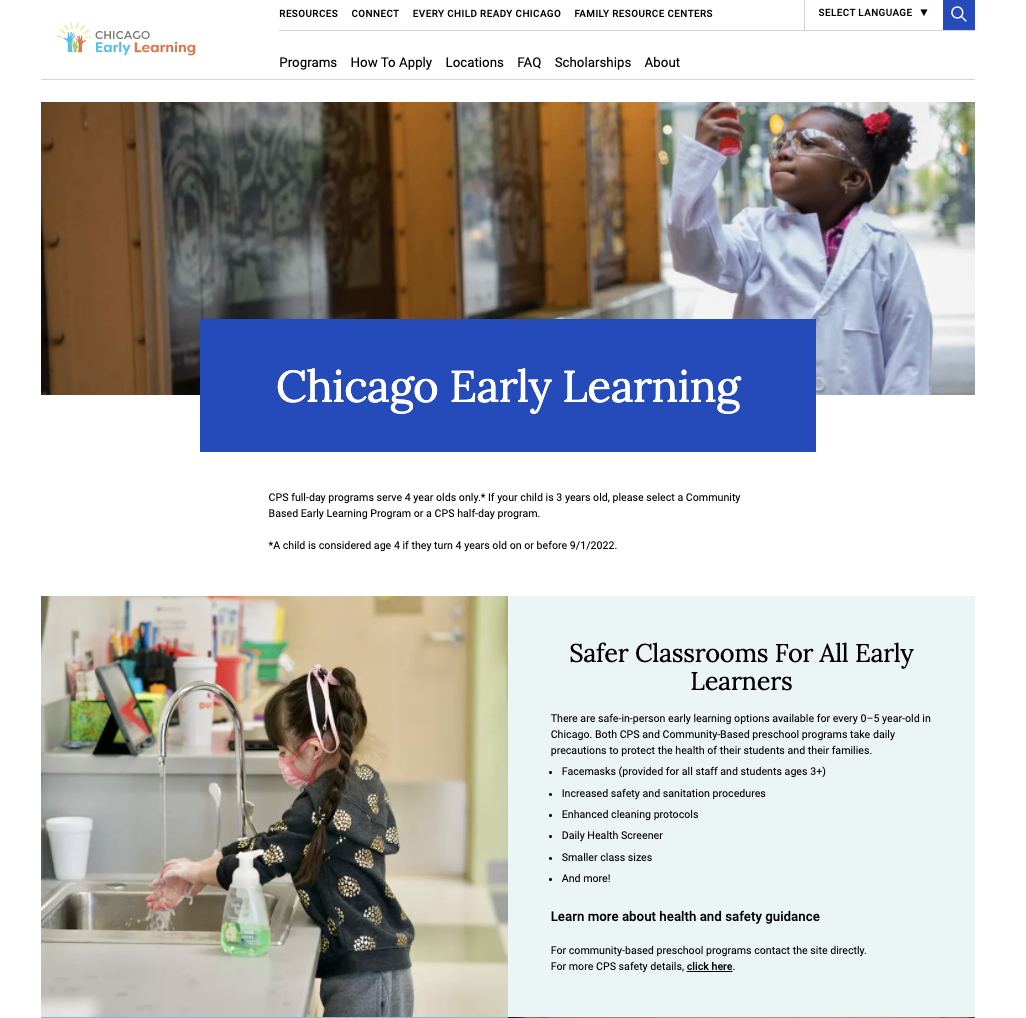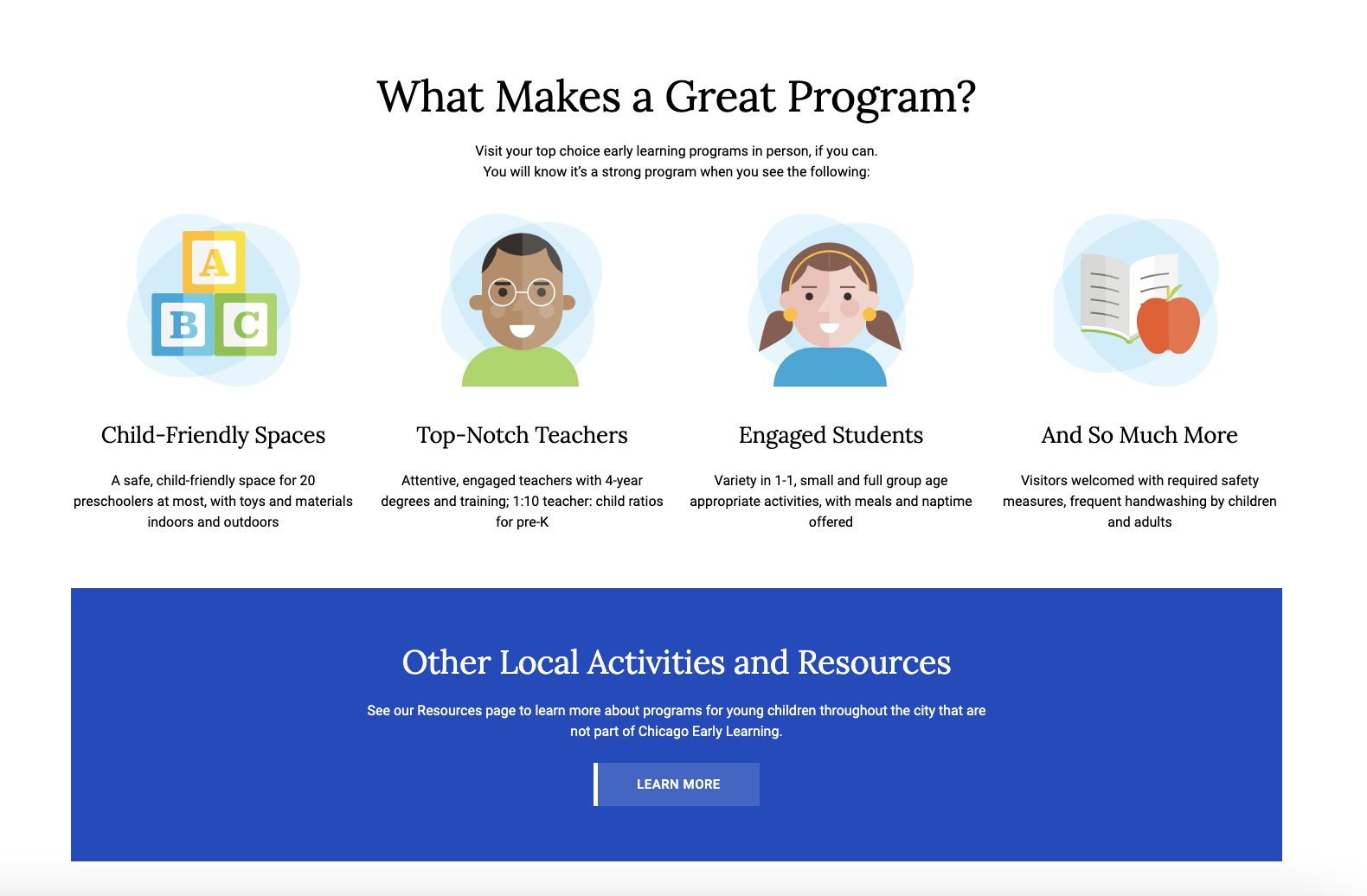 Hundreds of programs in one place
The new Chicago Early Learning website includes both CPS and non-CPS programs. Browse hundreds of educational programs for infants and toddlers, preschool learners, and kindergarten learners.
Enhanced program search
Search for program information more easily with our new search filters. Filter by age, neighborhood, school type, and more.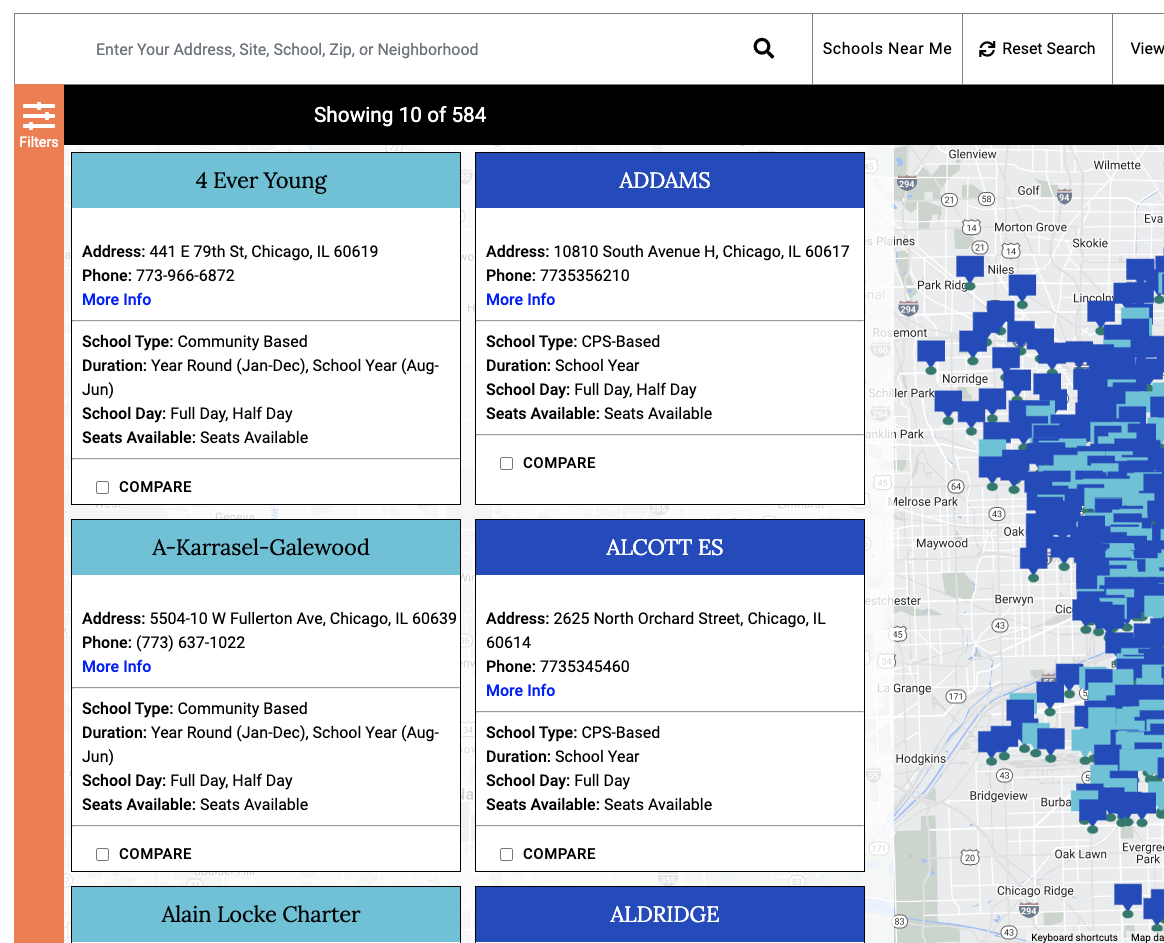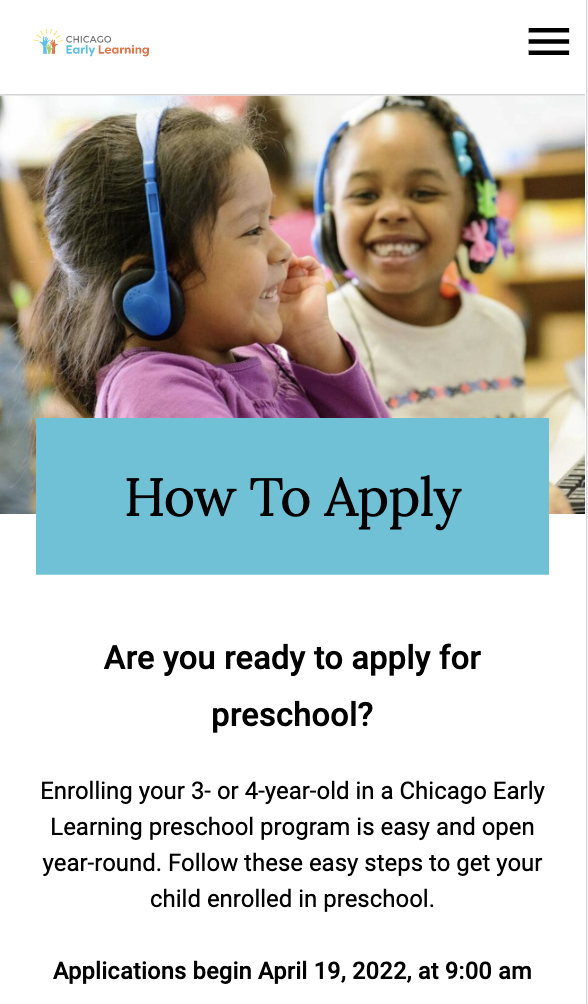 Improved Mobile Experience
The Chicago Early Learning website is now fully responsive, so you can enjoy a smoother browsing experience on your mobile device.