Englewood Graduate Heads to Brazil for Global Citizen Year Program
13 June 2019
Engelwood native and Bridgescape Learning Academy graduate Aaron Johnson will spend a culturally immersive gap year in Brazil.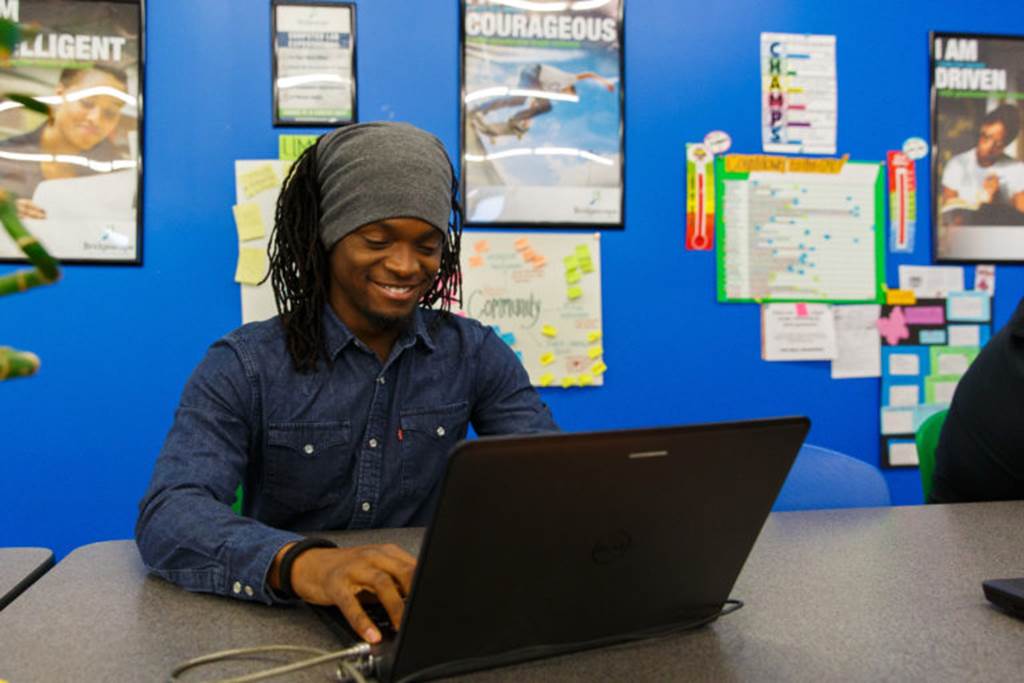 Instead of college right away, Bridgescape Learning Academy graduate, Aaron Johnson, will spend a gap year in Brazil.
The 20-year-old Englewood native will have a fully immersive cultural experience that will include him living with a local family and taking advantage of apprenticeships that focus on local projects around education, health or the environment.
It was during his time at Bridgescape's Brainerd campus, an alternative learning options school, that Johnson learned about the Global Citizen Year program through his school counselor.
He had already participated in an exchange program in China through Crane, his previous school. He returned to China a second year to take Advanced Placement courses. When he transferred to Bridgescape he said he wanted to continue having those experiences.
"I was really curious to see what they had, in regards to cultural immersion because my first year in China had a huge impact on me," said Johnson.
GLOBAL CITIZEN YEAR
Johnson is one of four graduates from across the district who will spend time in countries like Brazil, Senegal, Ecuador and more this year.
"It's a blessing, truly, I'm so appreciative," he said.
Chicago Public Schools and Global Citizen Year have come together to offer a select group of CPS graduates an opportunity to immerse themselves in a new culture before pursuing postsecondary education. The fellows will live with a host family and take advantage of apprenticeships.
As part of the Learn.Plan.Succeed. initiative, these recent graduates will experience a transformative global "gap year" that will strengthen their leadership skills and provide them with a global perspective. The Learn.Plan.Succeed. initiative ensures that every CPS student graduates with a postsecondary plan by 2020, gap year programs like this one are included.
Johnson said he chose Brazil after he did some research.
"The economy is good there and they speak Portuguese, which is the second most spoken Romance language in the world," he said, adding that the language would be "really useful."
While there, fellows get selected to participate in an apprenticeship. Johnson said he's most interested in one that connects to the environment because he loves agriculture and learning about plants.
This trip is one that he's eager to experience, he said.
"I have never been to Brazil before and it was an opportunity I couldn't pass up," he said.
The school's program director, Sandra Smith, praised Johnson.
"I'm glad Aaron crossed our path because he has been a great student and just a positive presence for the other students," she said.
CHINA
His collective two years in China really made an impact, Johnson said, adding that he can speak the language.
"I know enough to survive out there," he said. "I would keep pushing myself to learn more and as time went by, I saw myself getting better. It eventually got to a point where I could travel to different places through China."
The country's culture and diversity had such a profound effect on him, that after the gap year, Johnson said he plans to go to college in China and pursue a medical career.
"It's so beautiful, in every way," he said. "The people, landscape, culture, everything. I have to go back. It's my dream to go back."