Sayre Resident Principal Wants to be a Role Model for Black Male Students
15 December 2022
Mr. Butler wants to help the next generation of Black male leaders work toward their dream careers.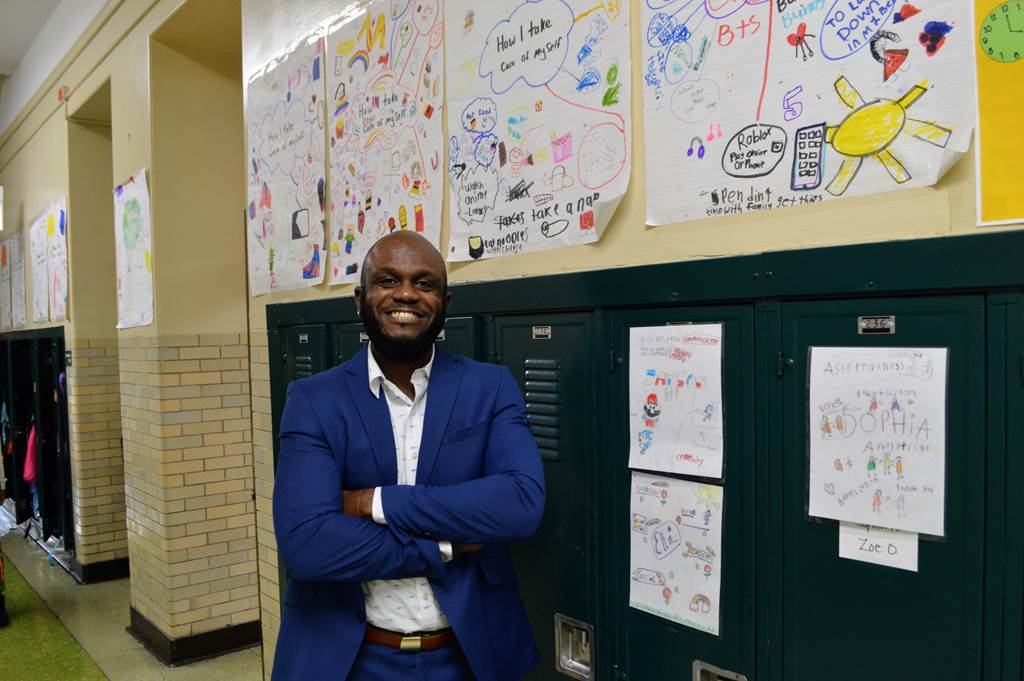 Mr. Marquis Butler, the resident principal at Sayre Language Academy, says that his favorite memory of the school year happened within his first few weeks on the job. He was getting ready to leave for the day when he was stopped by a second-grade student who said: "Bye, third principal!"
That moment meant so much to him not because of the title the student gave him. Instead, it was gratifying because it showed that students were seeing and recognizing him for the hard work he was doing.
Mr. Butler joined Sayre this year after many years of serving CPS middle school students as a literature teacher. A Chicago native himself, his own experiences in the classroom inspired him to pursue a career in education.
"I had key teachers in my life who tapped me on the shoulder, and, even when I was going the wrong way, they showed me my full potential," said Mr. Butler. "I wanted to do the same thing for other students and be the cheerleader in their corner reminding them what they are capable of."
As a teacher, Mr. Butler's approach to teaching revolved around showing students how what they were learning would be useful to them in the real world. His belief is that people are often judged on two things: what you say and how you write. Thus, he focused on classroom discussions and writing assignments to help his students build their skills in both areas.
Back then, his full attention was on his 75 students. Now, he's not only concerned about Sayre's 400-plus students, but he also needs to ensure that he is empowering the school's staff and parents as well. Balancing these priorities can be challenging, but being a resident principal has given him the space to discover and own his leadership style.
---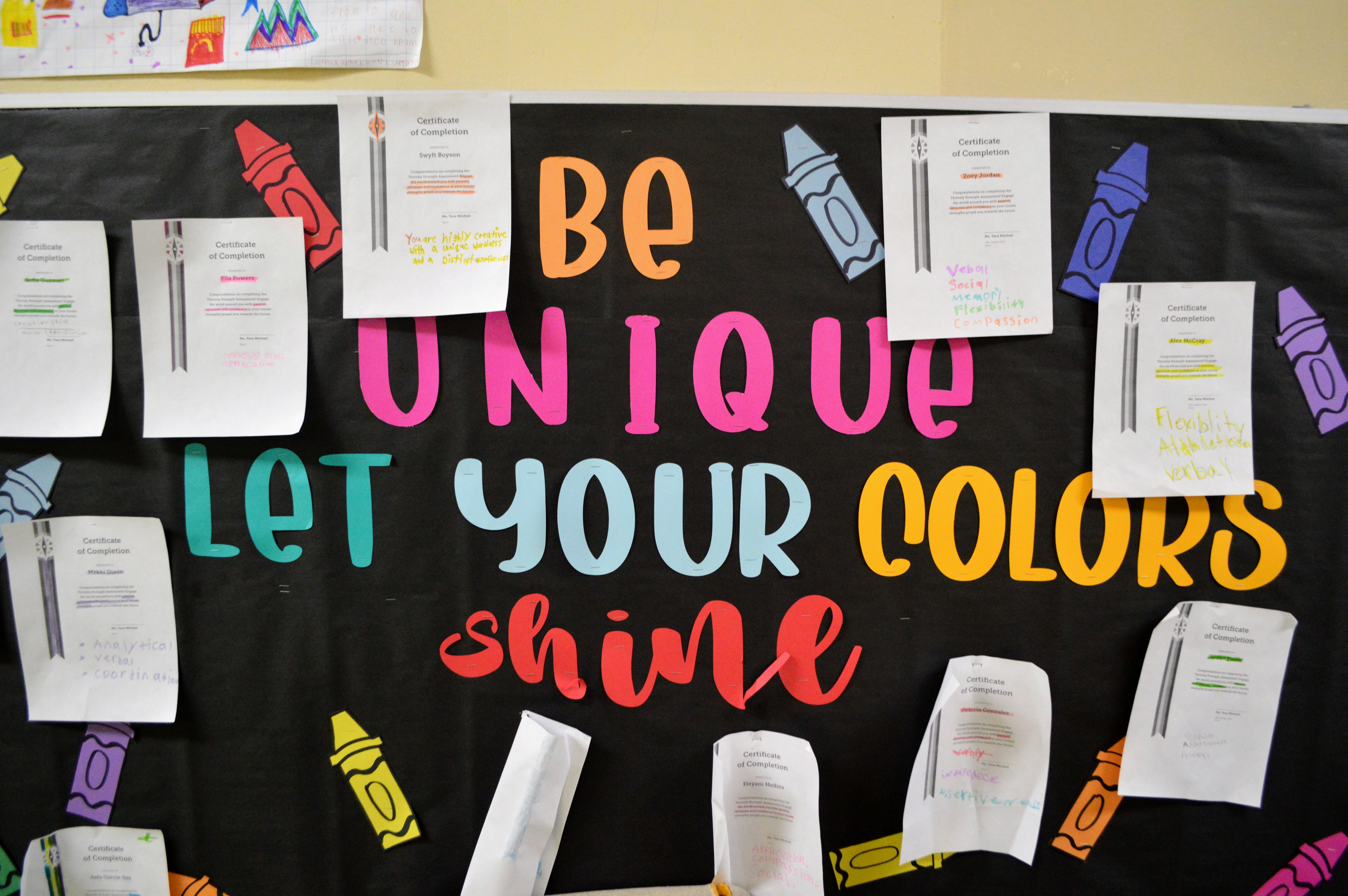 ---
"As you step into a different role, you explore new aspects of your identity," said Mr. Butler. "I've learned that I am an introvert and recharge my batteries by being alone in complete silence. When you maintain self-awareness, you enable yourself to learn more about yourself."
Becoming a more impactful leader has allowed Mr. Butler to spearhead Sayre's work to improve the grades and attendance rates of his middle school students. He's brought the school's middle school teachers, academic coaches, and administrators together to ensure that all staff members are collaborating toward this shared goal.
"A teacher told me this work made them feel like they were working at Google because we analyzed student surveys, on-track rates, and other information that we've collected over time," said Mr. Butler. "This information is key because we need to understand the problem we're facing before we determine the strategies that we'll be using."
As he continues this work to support students, in the back of Mr. Butler's mind is the reality that only a few percent of educators and school leaders are Black males. He believes that systemic racism, biases, and inequitable education are responsible for this reality, and he wants to do his part to help the next generation of Black male leaders work toward their dream careers.
"It means a lot to me to connect with other Black males and think about the question: 'How can we get more Black males in education?'" said Mr. Butler. "At the same time, I want to ensure that Black males are represented not only in education, but also as engineers, doctors, lawyers, and all of those other careers."
Mr. Butler's year as a resident principal has reminded him of an important lesson that is also relevant to all of his students: believing in yourself is the first step to following your passions. That's the message he also wants to share with anyone considering becoming a school administrator.
"I loved every second of teaching, but, if you close your eyes and feel that you want to become a school leader, you should take the leap," said Mr. Butler. "You'll be surprised at what you know. You'll be surprised at how much you can learn. And you'll be surprised at what you can offer."
Mr. Butler is currently working toward his Doctor of Education in Urban Education Leadership at the University of Illinois Chicago through the Chicago Leadership Collaborative (CLC). Learn more about the CLC here.
---