Take Five with Hilda Castro: Children and Family Benefits Unit Coordinator
09 December 2022
As a CFBU Coordinator, Hilda helps CPS families access public benefits and turns what can be a confusing and overwhelming process into a smooth and positive one.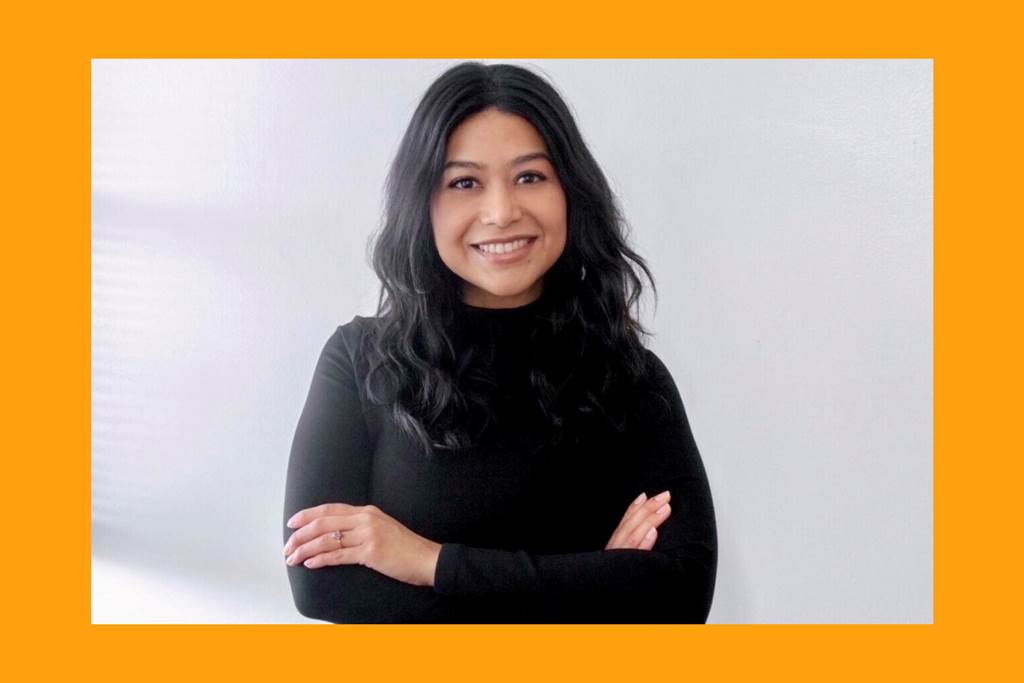 Take Five is a series that highlights some of the many CPS staff members who are going above and beyond for our schools. If you know someone who is making a difference, nominate them to be featured here.
---
Meet Hilda Castro, a Children and Family Benefits Unit (CFBU) Coordinator for Network 1 schools within the CPS Office of Student Health and Wellness (OSHW). As a CFBU coordinator, Hilda helps families access and maintain public benefits such as Medicaid, Supplemental Nutrition Assistance Program (SNAP), and the Temporary Assistance for Needy Families (TANF) program. Earlier this fall, Hilda was instrumental in helping around 45 families enroll in Medicaid by organizing a benefits enrollment event at Volta Elementary School, turning what can be a confusing and overwhelming process into a smooth and positive one.
In addition to helping families enroll in public benefits, a major aspect of Hilda's role is getting to know the staff and families in Network 1 and spreading awareness about all of the resources and services that are available to them. Hilda approaches her work from a holistic lens, understanding that each family's situation is unique and that she needs to meet them exactly where they are.
As a CPS graduate herself, the District has always been near and dear to Hilda's heart. Before beginning her role as a CFBU Coordinator, Hilda was a kindergarten and first-grade teacher in CPS schools for almost a decade. She even taught at her own alma mater, Locke Elementary School. Hilda had the opportunity to experience student teaching in different school districts when she was getting her degree. Still, she always found herself gravitating back to CPS, and our school communities are better for it.
---
What is most fulfilling about your job?
I was once a CPS student myself, so I value the opportunity to give back and help kids who grew up similar to the way I did. In this role, I can help CPS families better understand and navigate the system, and I love empowering them to access the resources and services they need.
What led you to transition from the classroom to a different role in the District?
I wanted to pursue leadership opportunities while continuing to serve students and families in a very direct way. But I do miss my students dearly. I am currently getting a master's degree in education leadership at Northwestern University in the hopes of eventually serving in a higher leadership position within CPS.
What do you like to do outside of work?
I love trying new restaurants and bars in the city with my husband. Every Sunday morning, during our mandatory cup of coffee, we will sit down and pick a new place to try that day. Our favorite restaurant is Rootstock, which is near Humboldt Park. It has no reservations, amazing food, and an intimate ambiance. It's a wine bar, which is perfect for my husband, who is a total wine guru.
What is something most people don't know about you?
I like to surf! I wanted to learn after seeing it in films, so I taught myself during a road trip I took with my three brothers to California. I'm not a pro or anything, but it's fun. I have a surfboard now, but since we live in Chicago, it is currently functioning as wall decor. Any time I visit anywhere near the ocean, I make a point to go surfing!
What is your favorite holiday tradition?
On Christmas Eve, my entire family—all my brothers, our spouses, the kids — get together at my mom's house. I bring the coquito, and we spend the whole day making tamales together. After dinner, we usually spend the night at my mom's house. On Christmas, we stay in our pajamas all day and binge-watch Christmas movies. The top three we watch every year are Elf, Home Alone, and The Grinch (the live-action one)!