A Q&A With Members of the Corkery Elementary Cultural Celebrations Committee
11 October 2022
Ms. Lopez and Ms. Devulapally share a passion for diversity and exposing students to different cultures.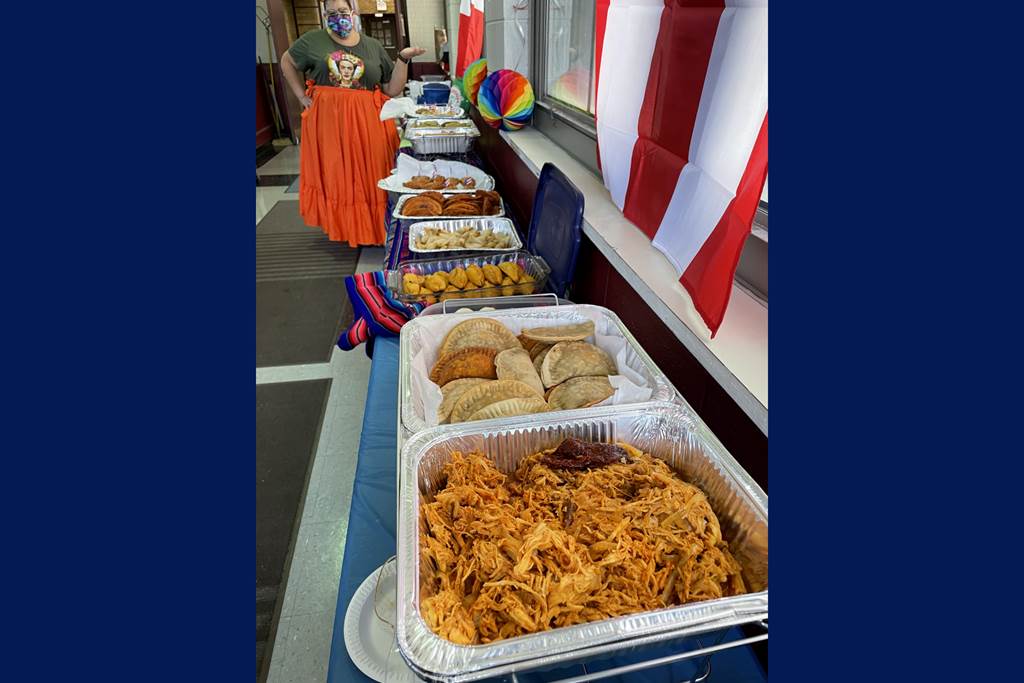 Happy Hispanic Heritage Month! To celebrate, the Cultural Celebrations Committee at Corkery Elementary School held an empanada celebration for staff members. The idea came from Ms. Samantha Lopez, a social worker at Corkery, who thought an empanada - or any similar dishes - would be a great vehicle to explore the various cultural backgrounds that make up the Corkery community. Read on to learn more from Ms. Lopez and Ms. Nandita Devulapally, a middle school math teacher at Corkery, about the committee's successful celebration and its plans for the rest of the school year.
---
Why did you want to be part of the Cultural Celebrations Committee?
Ms. Devulapally: Diversity is a big part of my background. Being one of the few Indian teachers in CPS, I love to express my culture and traditions and also learn about new cultures and traditions. And being able to expose students and families to that has been an awesome opportunity because students want to get to know everything that's going on around them.
Ms. Lopez: I wanted to do it because the school we serve is primarily Mexican. And I'm half Mexican and half Puerto Rican. We also have another teacher on the committee who is from Bolivia. I want our kids to know that there are other Hispanic cultures that are not just Mexican, and that we have common things that go on throughout our cultures.
---
What did each of you bring to the empanada celebration?
Ms. Lopez: I brought traditional Puerto Rican empanadas, which are made of fried dough filled with ground beef, onions, and olives. I also brought another version filled with guava and cheese. Someone brought tamales. Someone else brought chicken tinga. Someone even brought quesadillas because that was their version of an empanada.
Ms. Devulapally: I brought samosas, which are little triangles filled with peas, potatoes, and other vegetables that are common in India. There were pierogies there as well. We had ravioli. We had bao. And what was really cool is that some teachers really love to cook so they made their dishes themselves. Some people like me didn't make them from scratch, but I was able to share where the teachers could get the samosas at the store.
---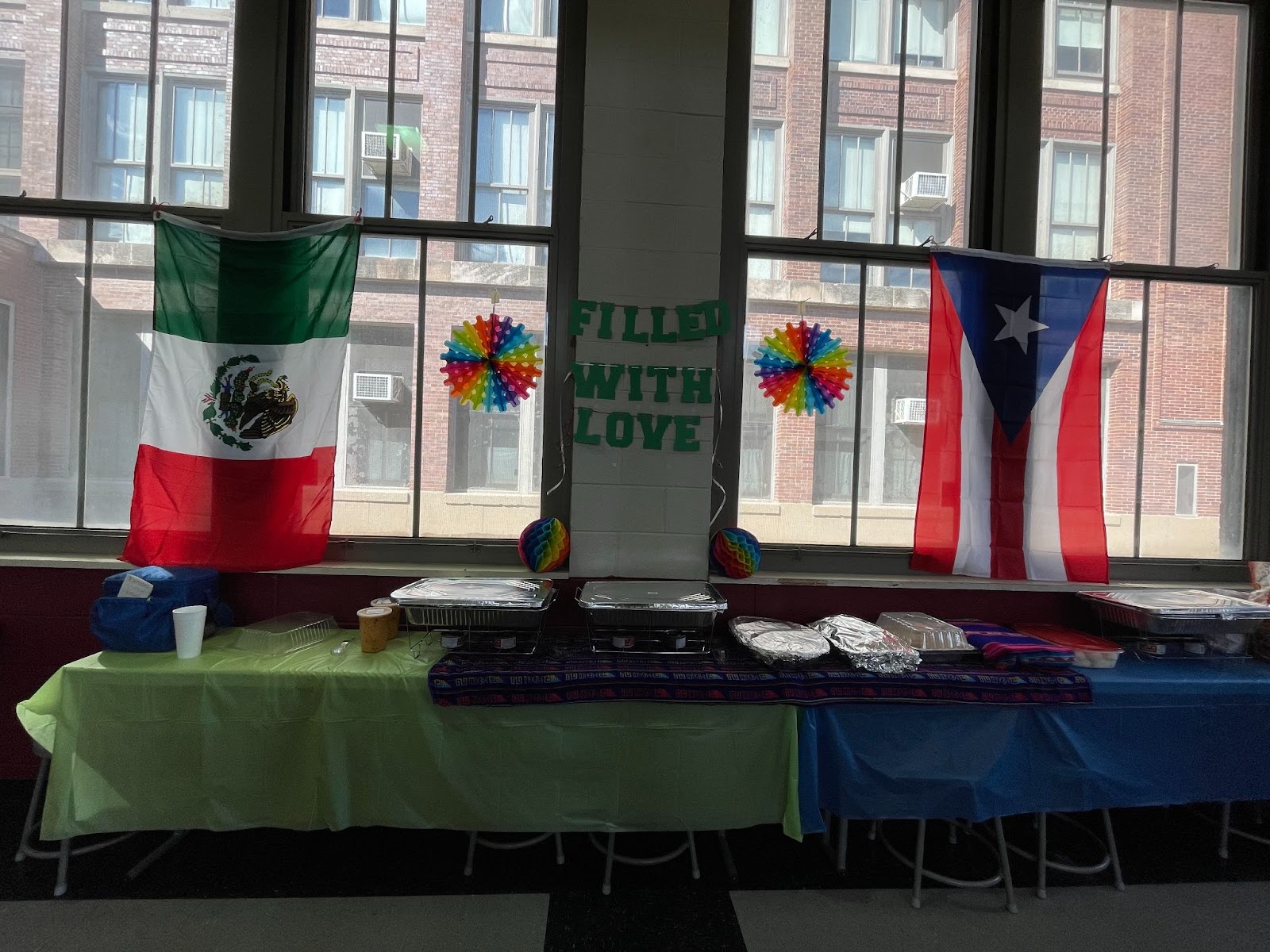 ---
What does the Cultural Celebrations Committee have planned for the rest of the school year?
Ms. Devulapally: Black History Month is a big celebration within our school community as well. Last year, we did a Black history museum where all the classrooms studied a famous Black historical figure. And each floor of the school had a different category. One floor did music. One did sports. One did political figures. We got to do a gallery walk around the entire school. This year, we plan to do something similar or go above and beyond and do an actual event since there aren't as many COVID-19 restrictions.
Ms. Lopez: We also have a celebration near the end of Hispanic Heritage Month that is going to be a lot of fun. There are going to be different stations. One station is Lotería. Another is sugar skull making. I'm going to be teaching folkloric Puerto Rican dance and salsa since I love to dance.
---
What advice would you give to other schools that want to start a similar committee?
Ms. Lopez: I would encourage them to put their feelers out there. There might be a staff member who wants to do it but doesn't want to speak up because they are afraid that no one will want to participate. And it doesn't have to be as big as every staff member making empanadas at the start. It can begin with decorating a couple of bulletin boards.
Ms. Devulapally: It's also important to connect the work back to the students because we're all growing and learning together. In order to be more well rounded, we should present more cultures, especially because our students might not always have opportunities to talk to people from other cultures outside of school.