McDowell Teacher Shares Her Goals to Create a More Student-Centered Classroom
28 September 2022
Ms. Henderson is focused on providing research-based instruction and using data to inform small group learning.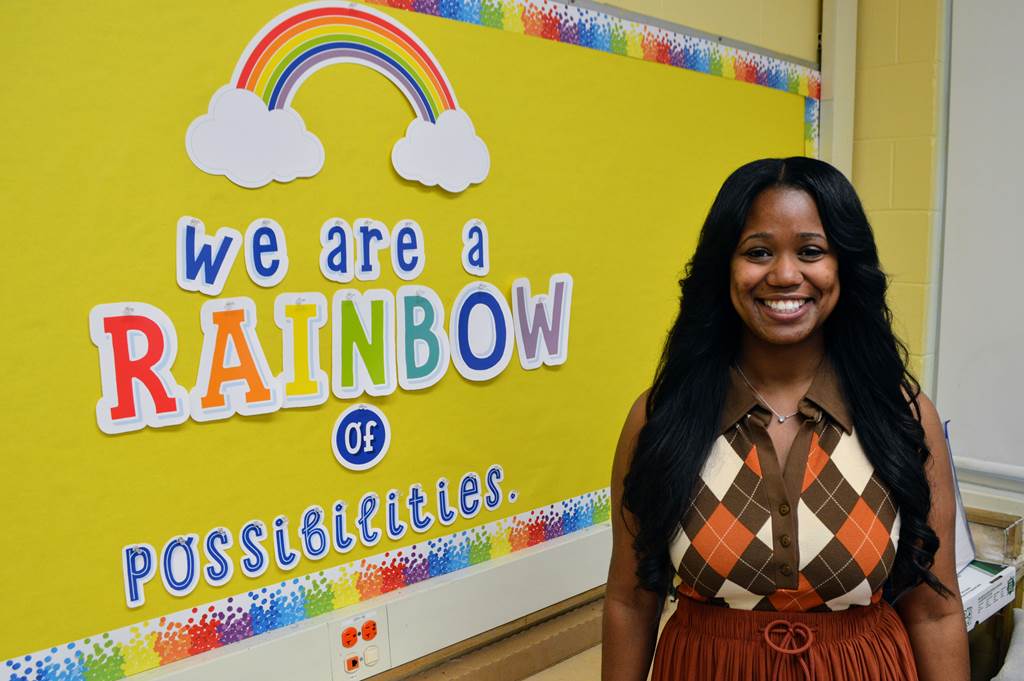 Even though her students are only in first grade, Ms. Janielle Henderson is always open to hearing their input. When a student let her know that her classroom website was not easily accessible from a mobile device, she went home and figured out a solution to ensure that her students and families wouldn't miss out on the resources available.
Her tendency to go the extra mile stems from a few factors. First of all, she's a CPS graduate herself, having attended Sutherland Elementary in Beverly. Second, she's a proud product of the CPS Teacher Residency Program. And, third, her career path has taken a few twists and turns—from working in behavioral therapy with kids with autism to helping the District's pre-k recruitment efforts—that have made her first two years as a teacher at McDowell Elementary especially meaningful.
"When I was growing up, a lot of my teachers were older, so I felt like I was at the right point in my career to be able to change the narrative," she said. "Having a behind-the-scenes role with pre-k students and families made me want to have a classroom of my own."
Because of the COVID-19 pandemic, Ms. Henderson's year in the Teacher Residency Program was entirely remote. She mastered using educational videos and other digital resources to keep her students engaged. Even today, she describes her teaching style as "blended," a mix of traditional instruction and technology. This approach worked well during her first year of teaching. To build on it this year, her goal is to make her teaching more student-centered. And that starts with student choice.
"To use spelling as an example, I need all my students to learn their spelling words, but how they learn them can be up to them," she said. "They could write their words with crayons or markers. They could build them with magnetic letters or Play-Doh. Even with homework, I promote their agency by giving them different ways to get their work done."
Her students also often have opportunities to talk with each other and move around the classrooms through activities like centers, which, once again, give them control over their learning in a fun and engaging way. But Ms. Henderson knows that the positive effects of her teaching style will only go so far without the full support of her parents.
---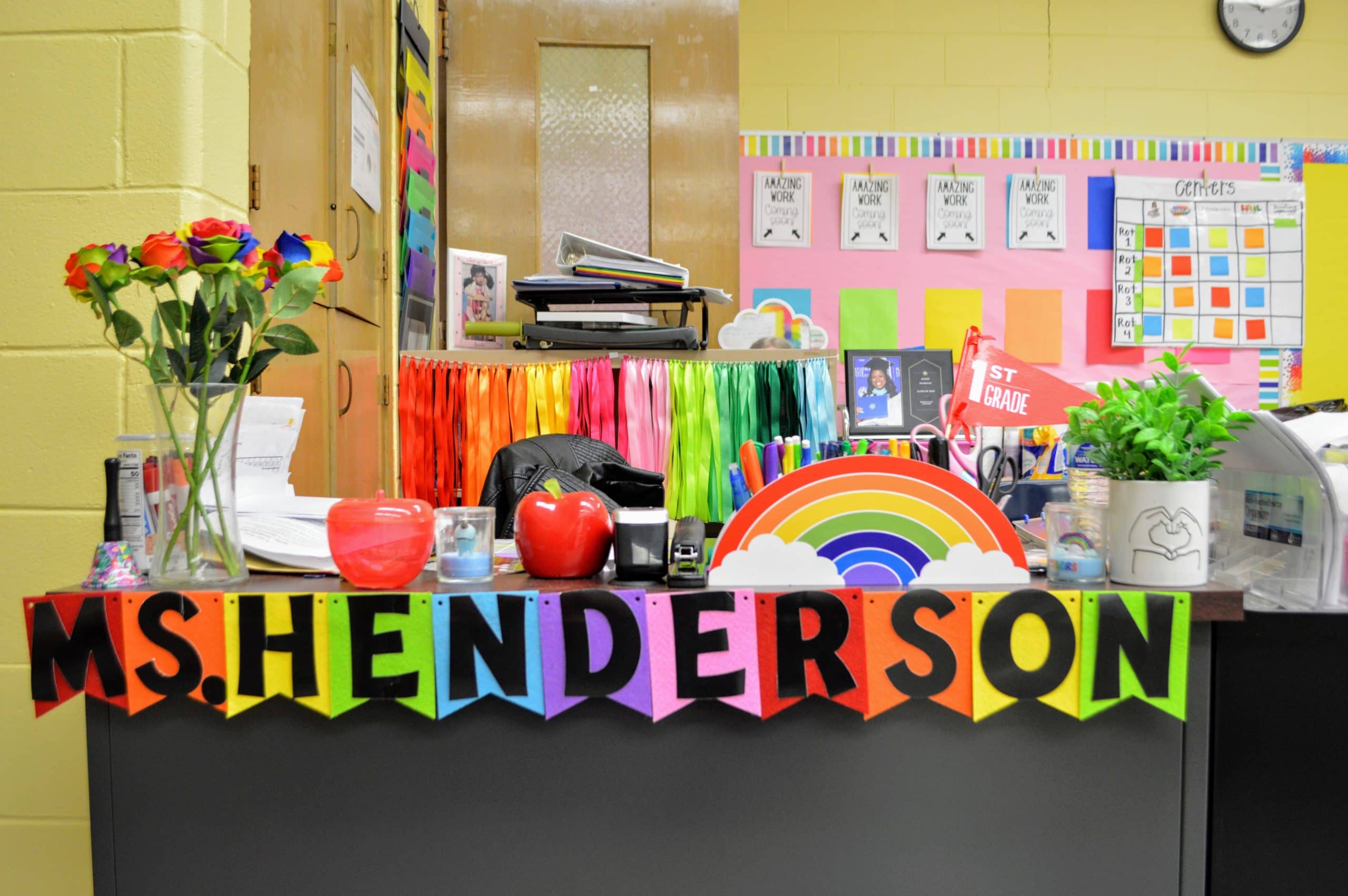 ---
That's why she sends out a weekly newsletter to her parents and takes advantage of the small windows of time when she can talk with them while students arrive at school or are dismissed. But she wants to take things a step further. One of the professional goals that she has discussed with McDowell Principal Dr. Jo Easterling-Hood is connecting parent involvement and accountability to student success.
"I would love to see the District create some parent trainings to help parents reinforce what I'm teaching in my classroom at home," she said. "I feel like some parents think that they don't know how to teach their students how to read or how to help them learn certain skills, but I want them to know that they can."
This year is all about growth for Ms. Henderson. Of course, she wants her students to grow academically, especially those who are missing foundational skills because of the COVID-19 pandemic. She also wants her students to grow their social skills, communication skills, and self-regulation skills by learning how to work in a group and listen to their peers' ideas.
She also wants to grow as a teacher. She's focused on providing research-based instruction and using data to inform small group learning and the differentiated strategies and activities that meet students where they are. For example, her students love digital programs like Raz-Kids for reading and learning vocabulary because they are tailored to their level and give them choices on how to approach their learning.
"I always tell my students that we're all in the classroom growing together," she said. "A lot of students are behind because of the pandemic, but I don't want them to feel frustrated or lost if they are below grade level. What we are aiming for is growth."
Ms. Henderson has a lot of tools to choose from to spur student growth, and she recently added two more tools of her own. While teaching, she earned her master's degree in early childhood education and her education specialist degree in advanced curriculum and instruction.
---