Highlighting an Exceptional School Clerk at South Shore International College Preparatory High School
27 April 2023
Ms. Collum loves being a "go-to person" for her school community.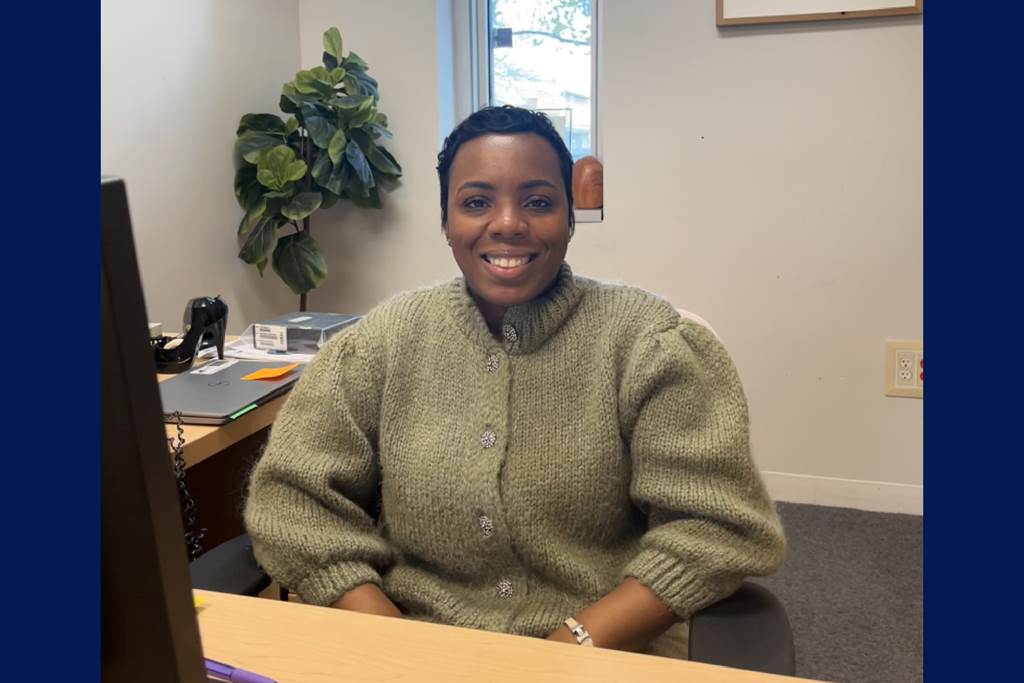 Meet Ms. Tiara Collum! She currently serves as a Clerk and Operations Manager of South Shore International College Preparatory High School. She loves having a role that allows her to balance involvement in the operational, budgeting, and management aspects of running a school while also interacting with parents and other community members. Get to know more about her below.
---
How would members of your school community describe you?
I think they would describe me as very resourceful, reliable, and easy to communicate with. Our stakeholders often see me as the "go-to person" for matters related to my school.
What are some of the most challenging parts of your role, and how have you approached those challenges?
The most challenging part is being unaware of what each day will bring. There will be emergencies, and you may also feel as if you need to juggle multiple roles during the same day. Multitasking will be part of the job, so you need to always be thinking about how you can best meet the needs of your school community.
What qualities do you think a clerk needs to embody to be successful in their role?
Above anything else, you need to be a team builder and a self-starter. In this role, you will be a counselor some days. You will act as a second mom on other days. Some days you will take on more of an administrative role. On other days, you may be focused on attendance. You may need to take on some of the responsibilities of a school nurse. You need to be ready to be a resource for everyone.
What are some of your current goals?
Over the past several years, I've served on a lot of committees and have worked with Katheryn, the District's program manager who helps clerks succeed in their roles, to create training resources for clerks. I want to act as a mentor to other clerks to ensure they feel knowledgeable about their responsibilities.
When I first started, I had to read manuals to figure out how to approach different parts of my job, and there wasn't a strong sense of community among clerks. By creating robust training materials for clerks, I am also helping ensure that there is a strong clerk community.
What advice would you give to a new clerk?
Join a clerk community and reach out to veteran clerks if you need support. We have some clerks who have been a part of CPS for more than 25 years, and even clerks like me who have been with the District for seven years can help you out. We even have office hours on Mondays and Fridays to give clerks a space to connect and ask questions.
Given that Clerk Appreciation Day is this week, what is your message to your fellow clerks?
You all are the bomb. You're amazing. You're needed. I encourage all of you to bask in your awesomeness because you rock.
Interested in joining CPS as a school clerk? Check out the District's available positions on the CPS Careers page.