Signs of Success from the Chicago Roadmap
27 April 2023
CPS has six model pathways that allow our students to get a head start on their future careers.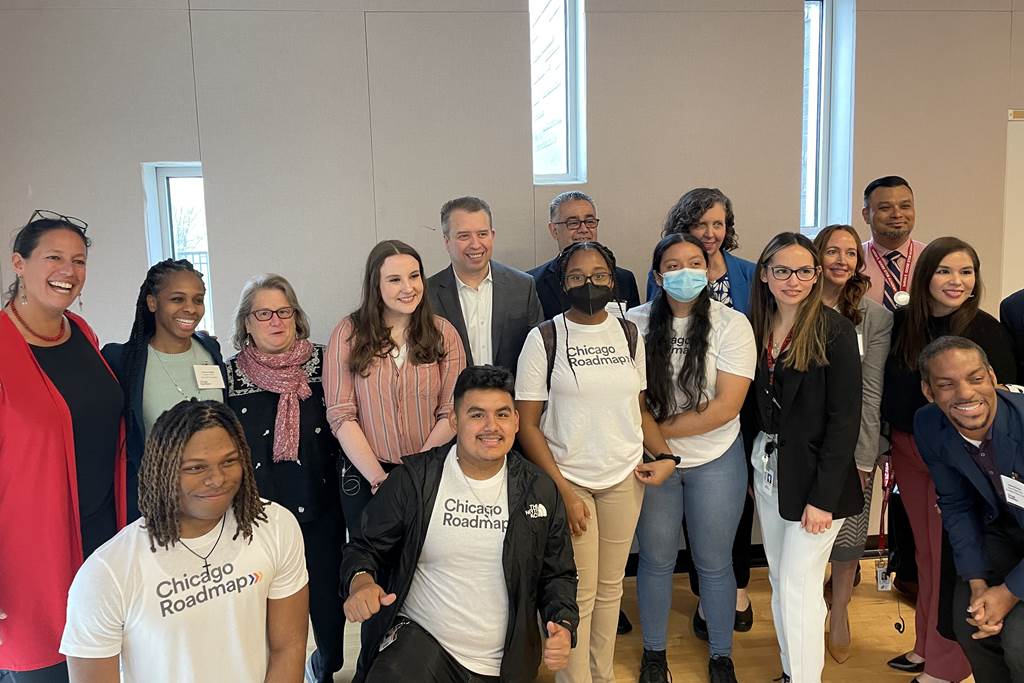 "The dual credit program at Goode can be challenging. At one point, I wanted to quit, but my counselor wouldn't let me, " Said Zaid Ordoño, a senior at Goode Stem Academy in the Ashburn neighborhood. "With her support, I'm graduating with an associate's degree!"
On Tuesday, Ordoño and fellow students at Goode Melanie Coopwood, Marques Whiteurst and Elizabeth Martinez Torres, addressed a large audience about their experience in the dual credit program at Goode during a panel discussion on the impact of the Chicago Roadmap. CEO Pedro Martinez and City Colleges of Chicago (CCC) Chancellor Juan Salgado also shared their vision and work to expand the initiative during the Chicago Roadmap study visit. In 2022, more than 460 of our graduating seniors earned 15 or more college credits from the City Colleges while earning their high school diplomas!
U.S. Department of Education Assistant Secretary of Career, Technical and Adult Education, Amy Loyd and a team from the US Department of Education, the Joyce Foundation and other partners participated in a discussion on the Chicago Roadmap which is helping CPS students attain college readiness and ultimately complete college. Roadmap leaders explained how this work requires intentionality, communication, a high level of organization, and a commitment to work through challenges to accomplish the shared goal of serving students equitably.
The group also toured college-level classes in math and literature in session at Goode and manufacturing classes at Daley College. The interactive walks through these facilities illustrate the partnership between CPS and CCC and the opportunities that the collaboration provides students.
"Investing in strategies like the Roadmap and partnerships ensures a smooth transition for students between high school and college," said CEO Pedro Martinez. "We can ensure that more of our CPS graduates move onto higher education and stay on track toward fulfilling their dreams."
---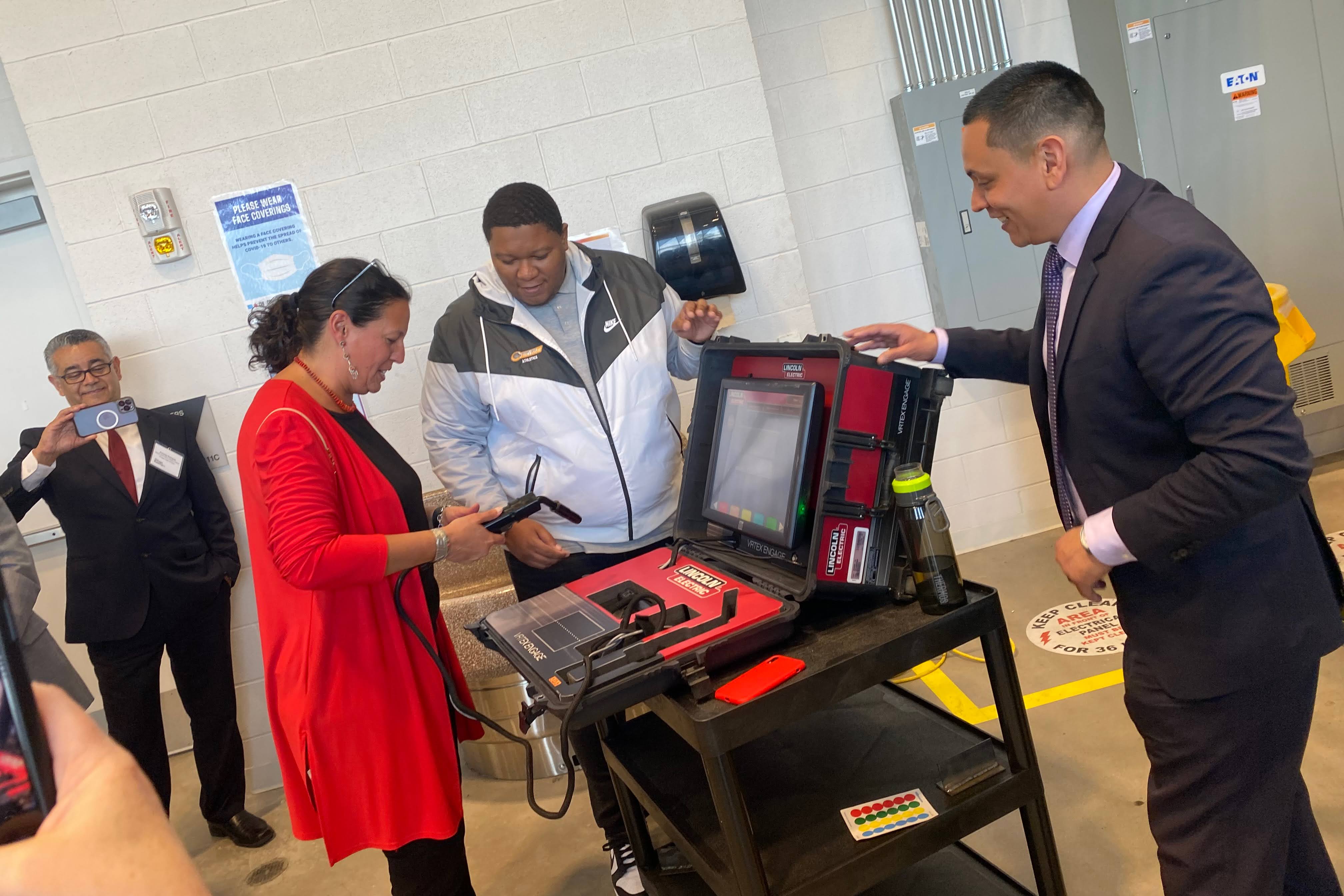 ---
The Chicago Roadmap aims to equitably expand access to high-quality early college coursework for our high school students while increasing college enrollment, degree attainment and employment of our graduates. In partnership with the CityColleges, the Roadmap is building a bridge between K-12 and higher education.
"The Roadmap not only sets up these students financially by allowing them to accrue college credit courses free of cost before they step into a college, " Said CCC Chancellor Juan Salgado. " but it also provides them with valuable experience and the confidence to pursue higher education."
Currently, CPS has six model pathways that allow our students to get a head start on careers in healthcare, advanced manufacturing, information technology, aviation, construction, and pre-engineering. Not only are students exposed to a college-level, career-focused curriculum while they are still in high school, but many also participate in internships or apprenticeships through our external partners.
"It's been very exciting and I've learned a lot while interning at IBM," Said Melanie Coopwood a senior at Goode who will be graduating with an associate's degree. "The experience at the company has helped me figure out what I want to do in the future and how I can accomplish it."
CPS is currently working to create and expand model pathways in construction and pre-engineering.
"The Roadmap is in its beginning stages, but we're very optimistic about its future and its potential impact on the lives of our students," said CEO Pedro Martinez. "When our students have these opportunities while in high school, it creates a strong academic foundation that can lead to postsecondary success. "
---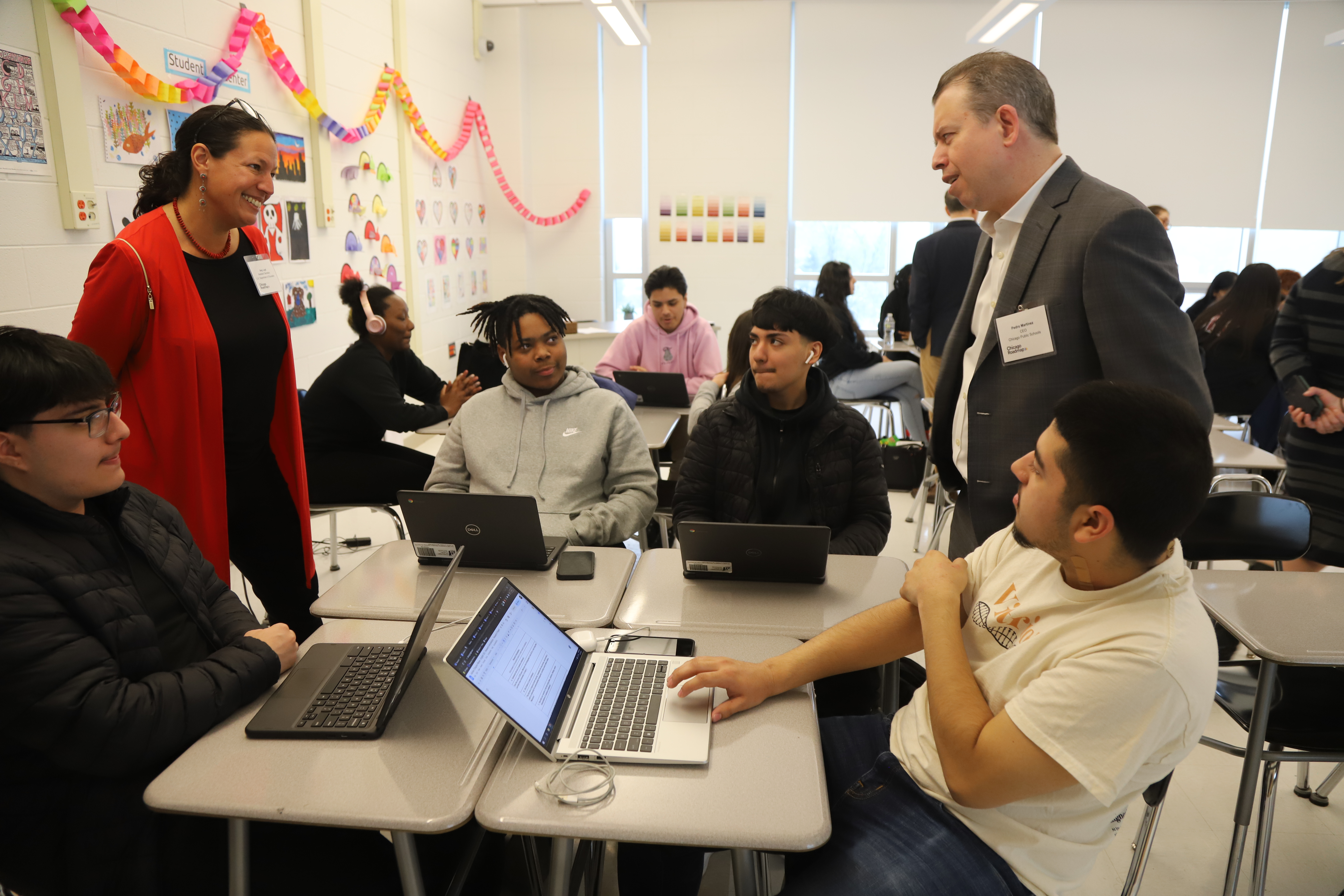 ---