Take Five with Estela Beltran: Secretary to the Board of Education
27 January 2023
Estela, the longtime Secretary to the Chicago Board of Education, is set to retire at the end of February after almost 37 total years at CPS.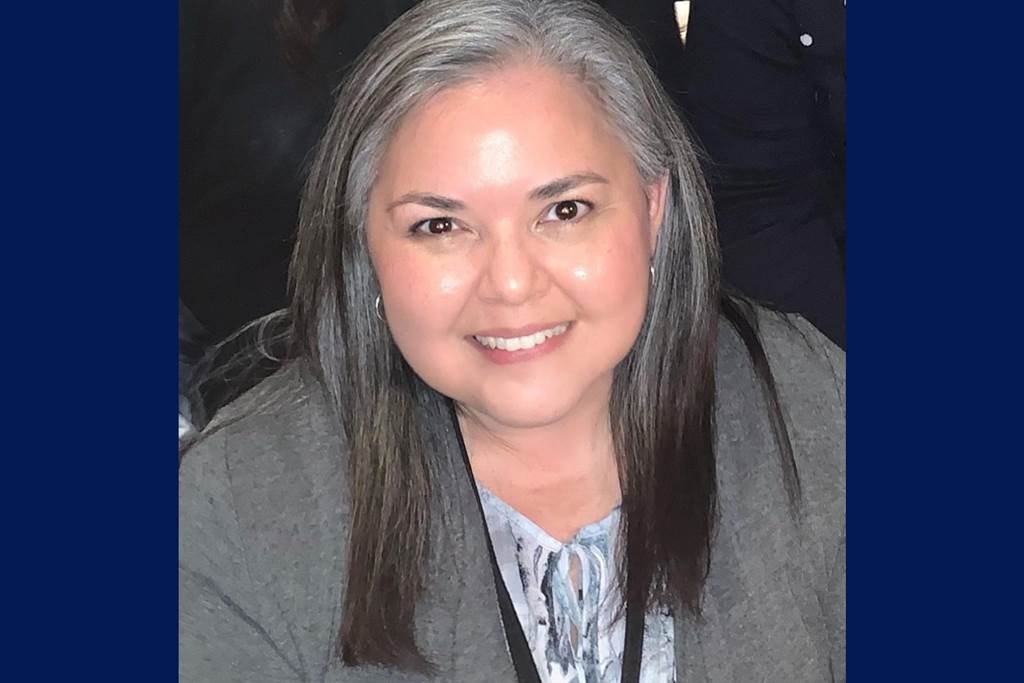 Take Five is a series that highlights some of the many CPS staff members who are going above and beyond for our schools. If you know someone who is making a difference, nominate them to be featured here.
---
This week, we are thrilled to feature Estela Beltran, the longtime Secretary to the Chicago Board of Education and a beloved member of the Board Office. Estela is set to retire at the end of February after almost 37 total years at CPS, and 21 in her current role as Secretary to the Board.
"Throughout her many years with CPS, Estela has been a constant source of support, knowledge, and professionalism," said Miguel del Valle, President of the Chicago Board of Education. "She has been a cornerstone of the Board Office, and her intelligence, kindness, and huge wealth of institutional knowledge will not be forgotten. We are all incredibly grateful for her service."
A Curie High School graduate, Estela first started working for CPS as a clerk trainee in 1986 after earning her associate's degree from Daley College. Her original plan was to work for a little while, save some money, and go back to school. However, once she started working and gaining more knowledge and experience, she decided to stay at CPS and learn as much as possible. For the next decade, Estela immersed herself in the large and complex world of education policy. She joined the Board Office in 1996 and worked as the staff assistant and assistant secretary before being promoted to the Secretary of the Board in 2002, which is the position she has held ever since.
For over twenty years, Estela has been crucial to the facilitation and success of the District's monthly Board meetings and public hearings, and she can count on one hand the number of times she has had to miss a meeting. In addition to facilitating the meetings themselves, she does a vast amount of preparation work and helps organize and support her colleagues in the Board Office.
"Estela is like a walking Wikipedia of CPS- and Board-related documents," said Susan Narrajos, Assistant Secretary to the Board. "When people say that Estela possesses tremendous institutional knowledge, I agree, yes she does. But not only does she have the institutional knowledge, Estela is the institutional knowledge."
Please enjoy this compilation video celebrating Estela's impressive tenure as Secretary to the Board of Education.
How do you approach your work?
I've always tried to be humble, kind, and patient. My door is almost always open, and I really prioritize support and open communication. Even in situations that have been difficult to navigate, I have always tried to be true to myself and uphold the integrity of my work.
What is your favorite part of your role?
I am in charge of so many different tasks as a part of my work; every month is like I am putting this huge puzzle together. I really love the logistics of making sure everything is taken care of, in order, and ready to go.
What are some of the most exciting changes you've seen in the District during your time here?
I feel blessed to have seen so many good things happen throughout my time. All of the progress we have made in terms of stakeholder engagement is really exciting, and our accountability redesign process is unprecedented. Community and student voice is so important, and it's been amazing to watch how much community engagement impacts the decisions and investments CPS is making. I also always love seeing the amount of scholarships our students earn, and knowing that those funds will help support them so they can continue to thrive.
How are you feeling about your upcoming retirement?
Excited, but it's bittersweet. It's totally surreal that I've been here for so long, and I'm just trying to breathe and enjoy the moment. When I reflect back on my career, I feel happy and content with what I've done and what I've contributed to the Chicago Board of Education and CPS. I'm looking forward to the next chapter in my life, and to everything I'll be able to do once I have more time.
What are you most looking forward to in retirement?
Being able to travel. There's so much to see and so much to do. I would love to take a trip to Scotland and Ireland in the near future, and I'm really looking forward to not worrying about needing to take time off. I'm really close with my family, and I will definitely be spending more quality time with them. I also want to volunteer; I grew up watching both of my parents helping others, and it's really important to me to give back.