Take Five with Waquantis Murray: Lunchroom Attendant at Otis Elementary
13 January 2023
Ms. Murray consistently brightens the day of each and every Otis student.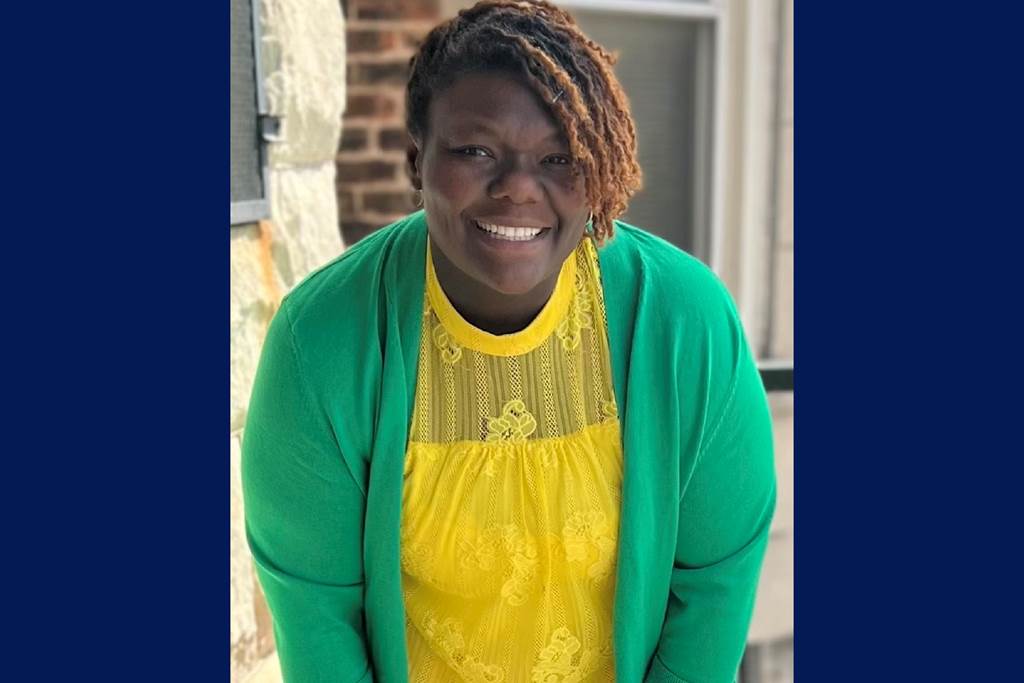 Take Five is a series that highlights some of the many CPS staff members who are going above and beyond for our schools. If you know someone who is making a difference, nominate them to be featured here.
---
This week, we are excited to introduce you to Ms. Waquantis Murray, a lunchroom attendant and someone who brightens the days of all the students at James Otis Elementary School. One of the first people Otis students see each day, Ms. Murray helps serve breakfast and makes sure students are well-fed and ready to have a good day at school.
"Ms. Murray goes above and beyond to make sure every child gets a warm welcome, a smile, a compliment on their hat or outfit, or some words of encouragement as they walk through the line and start their day," said Otis Assistant Principal Rachel Mann.
People have told Ms. Murray for years that she has a gift for connecting with children. She has been at Otis for five years, but her CPS journey includes more than 20 years of volunteerism. A mother and grandmother, Ms. Murray's CPS volunteer work began when she started helping out in one of her children's classrooms. While most of her children have already graduated and moved on from CPS, her youngest is a current freshman at Al Raby High School!
What do you enjoy most about your work?
Interacting with the students and seeing their faces light up when they come in every morning. All of the lunchroom staff interact so much with the children. We know them very well… we know which kids will eat what! Students come to us all excited to show us their grades, and they also come to us when they're having a bad day. I have gotten so many pictures and letters and notes over the years from my students. I still have each one — I have them saved in photo albums.
What do you most want to teach your students?
Respect is my big thing. I want to teach all of my students that respect goes a long way. Respect opens a lot of doors, and when you respect people, they'll respect you back. I also want to make the students feel safe at school, and I want them to know that they can talk to me. I want them to know that people are here for them and care about them.
What are you known for in your school community?
My smile, and how I greet everyone every morning. Not just the students, but the staff too. I am always saying, "Good morning, we're gonna have a good day. No matter what's going on, we're gonna think positive."
What do you like to do outside of work?
I'm a homebody these days — I'm laid back and like to watch movies at home. I love old Disney movies. My top three favorites are The Little Mermaid, Cinderella, and Beauty and the Beast.
What's something most people wouldn't know about you?
I like to cook. I learned everything I know about cooking from my granny and my mom. I'm born and raised in Chicago, but everybody assumes I'm from the south because of my cooking. I like to do a lot of southern cooking, and I make the majority of my stuff from scratch: homemade biscuits, chicken and dumplings, and peach cobbler.