James Ward Elementary School Valedictorian Commended as a Role Model for Their Peers
08 June 2023
Michelle is known as a natural leader and an exceptional student.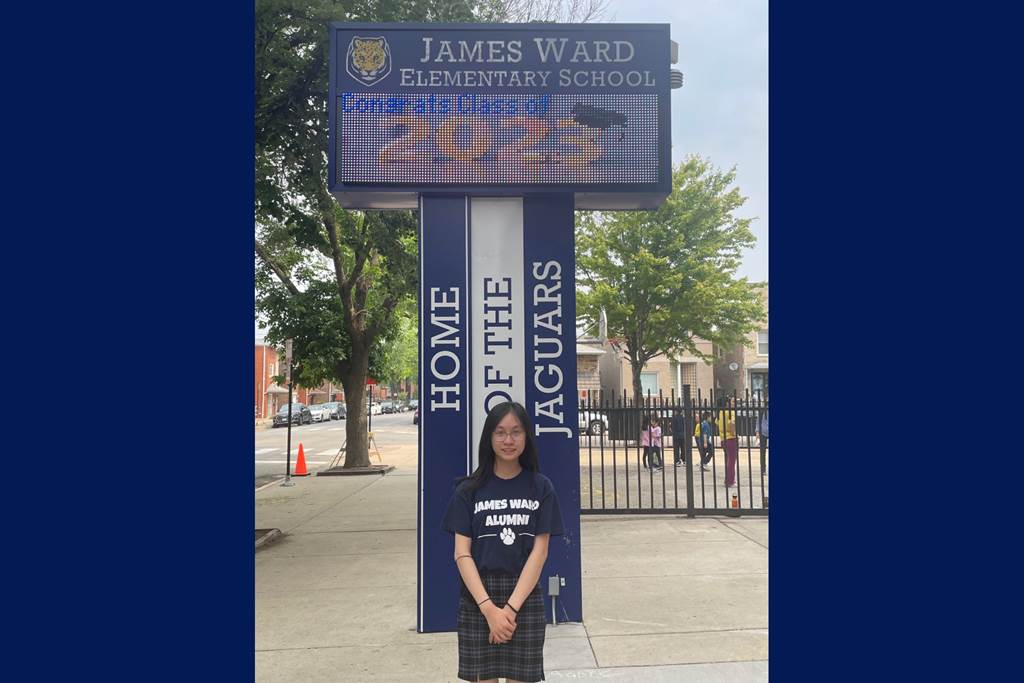 Michelle's nine years as a student at James Ward Elementary School have officially come to a close, but the countless ways they've inspired their peers and the staff at the school will last far beyond the end of this school year. One of the teachers they've gotten to know especially well over the past two years is their science teacher, Ms. Misty Richmond. Ms. Richmond notes that she was extremely impressed by how much responsibility Michelle was able to take on while also excelling academically.
"Michelle is a natural-born leader, and I would describe them as more of a quiet leader. They're a part of our Student Voice Committee and our National Junior Honor Society president. Other students look to them because they are a very compassionate person who wants to support their peers," said Ms. Richmond. "They are the type of student that, regardless of what the task is, they are going to excel. It's going to be a large void to fill having a student like Michelle who does everything so well, and, honestly, seems to do it effortlessly."
Michelle will be attending Walter Payton College Prep next year and is looking forward to being part of the National Honor Society in high school. Learn more about them below.
---
What are your interests both inside and outside of the classroom?
I want to pursue a STEM-related career, so my favorite subjects are science and math. I especially have enjoyed learning about space and the human body. Outside of school, I enjoy art such as painting and sketching. A piece of artwork I created was featured as part of the 2023 All-City Elementary Visual Arts Exhibition. I also like skateboarding and reading comic books.
What are some of your favorite memories as a James Ward student?
Every year, at the end of the school year, we have an event called We Are Great Day. It's a time when the students can celebrate all of our hard work by playing together and eating good food. We also have an initiative called the Principal's Scholars. If you get straight As all four quarters, you get to go on a field trip. This year, we went to Medieval Times.
---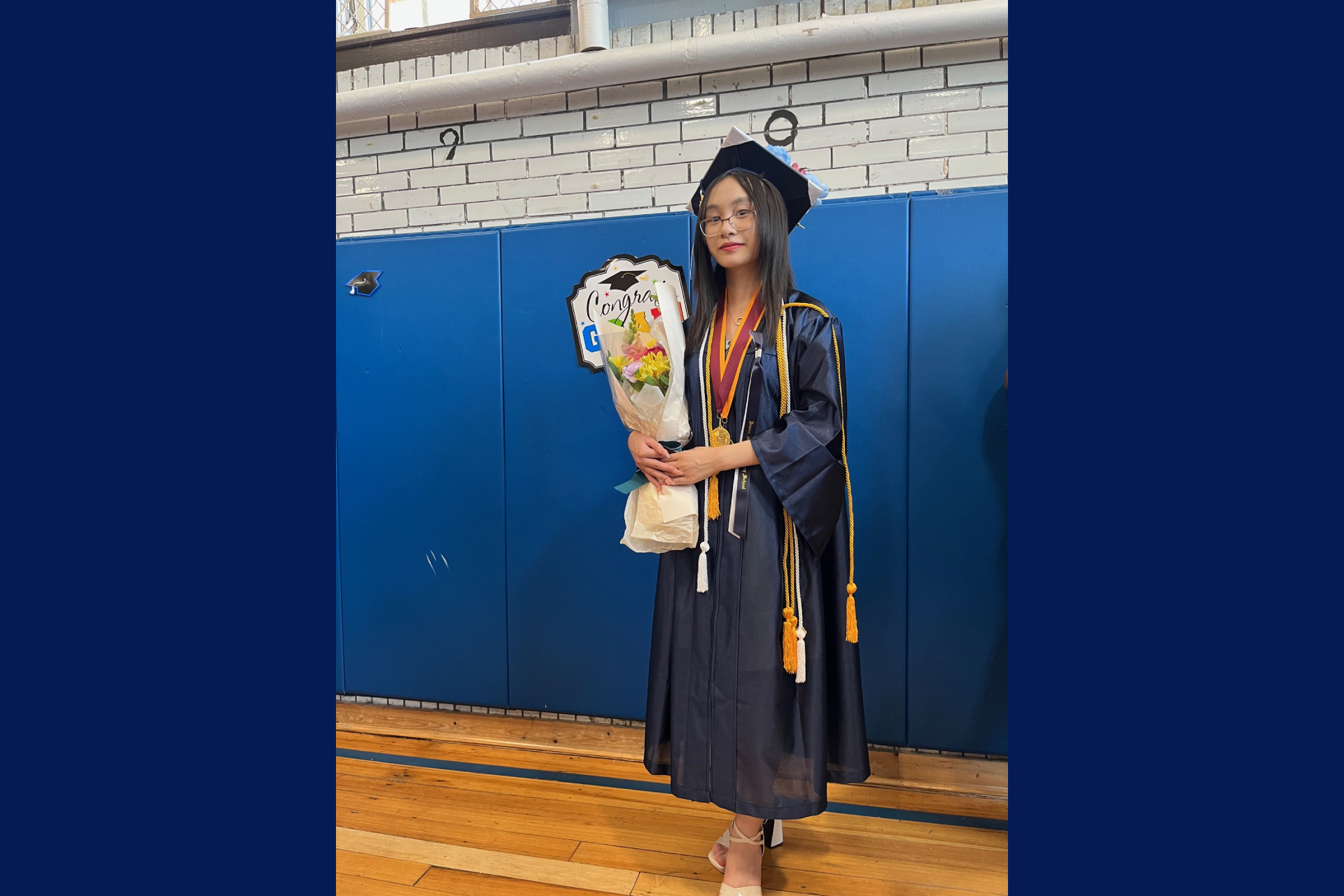 ---
As this year's valedictorian, how did you plan your speech?
Being valedictorian was an honor for me and felt like a big responsibility. I took inspiration from others but also thought about the experiences that I lived through. I wanted to inspire others through how I experienced my life.
What are you looking forward to most in high school?
I'm a little nervous because I know the classes are going to be harder, but I'm also really excited. I want to meet new people and build a new community. I also want to continue using my voice and inspiring others.
What advice would you give to future James Ward eighth-graders?
My brother is actually going to be an eighth-grader next year, which shows how connected the school is. I feel like the best things an eighth-grader can do is just be themself, help others, and try to be a family. Being at James Ward really does feel like a family, especially after spending nine years here. I feel very tied to everyone. No matter how hard things get, we'll be able to be there for each other.
If you had to sum up your time in elementary school in one word, what would it be and why?
I don't think I can pick just one word. A lot of words come to mind. Connected. Welcomed. Loved. It's been exciting. And it's been a really adventurous journey.