Dirksen Elementary School Graduate Shares Her Passion for Writing
07 June 2023
Iasna encourages future graduates to make the most of their time in elementary school.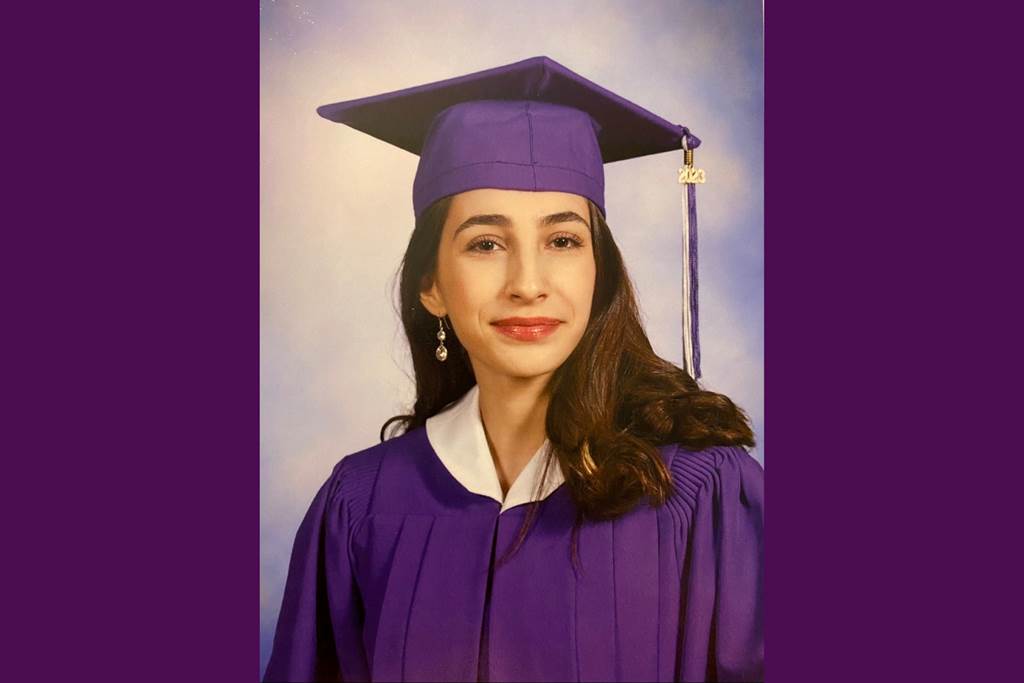 Iasna has officially graduated from Dirksen Elementary School, and she says that she is feeling amazing about doing so. While she notes that she thought elementary school was going to be predictable, she is so glad that it wasn't because she is leaving Dirksen with so many positive memories and experiences.
She impressed and inspired those around her with her passion for writing, such as her language arts teacher, Mr. Michael Drapala.
"I've had the honor and the pleasure to work with Iasna for two years, and I saw a light in her that has continued to shine bright over the course of this year," he said. "Everything that she puts into writing is intellectually savvy and goes above and beyond what is asked of her."
Get to know her more below!
---
How would you describe your experience at Dirksen?
I've been at Dirksen since I started kindergarten, and, coming in, I didn't really know any English because my parents are immigrants. I dove into this experience completely unaware of how it would go. I met a lot of people along the way, and I've learned so many different things. Altogether, I've had an awesome time.
What do you enjoy doing outside of school?
Much like inside the classroom, I enjoy reading and writing outside of school. I like to challenge myself and work on different prompts just for fun. My writing is also inspired by books that I've read. I like to mainly read books about mystery and suspense, but I'm open to pretty much anything.
What are some of your favorite memories of being a Dirksen student?
Last year, I worked with six other people to create a live presentation in front of the class based on three songs that we chose. I got to work with a few people who I wouldn't have talked to otherwise, and, when I saw how everyone responded to our presentation, it made me so happy that they truly enjoyed it.
I also loved our luncheon this year. It was a blast. I love music and dancing, so it was an awesome experience.
What do you think you will miss the most about Dirksen?
Definitely the teachers. I actually cried a little when I saw my teachers from previous years like first grade and second grade.
What are you looking forward to the most in high school?
I'm going to Northside College Prep next year, and I am looking forward to trying new things through clubs and extracurriculars. I saw that they have a book club, so I'm looking into that already. I'm also excited about meeting new people, of course.
What advice would you give to future eighth-graders?
Try to make the most of your time in elementary school and focus on being friends with people you really like being around. This is how you will have the best memories.