Garvey Elementary School Counselor Shares His Approach to Building Relationships
03 March 2023
In his first year as a school counselor, Mr. Tomlin has learned that transparency and relationship building is vital to promoting positivity among his students at Garvey.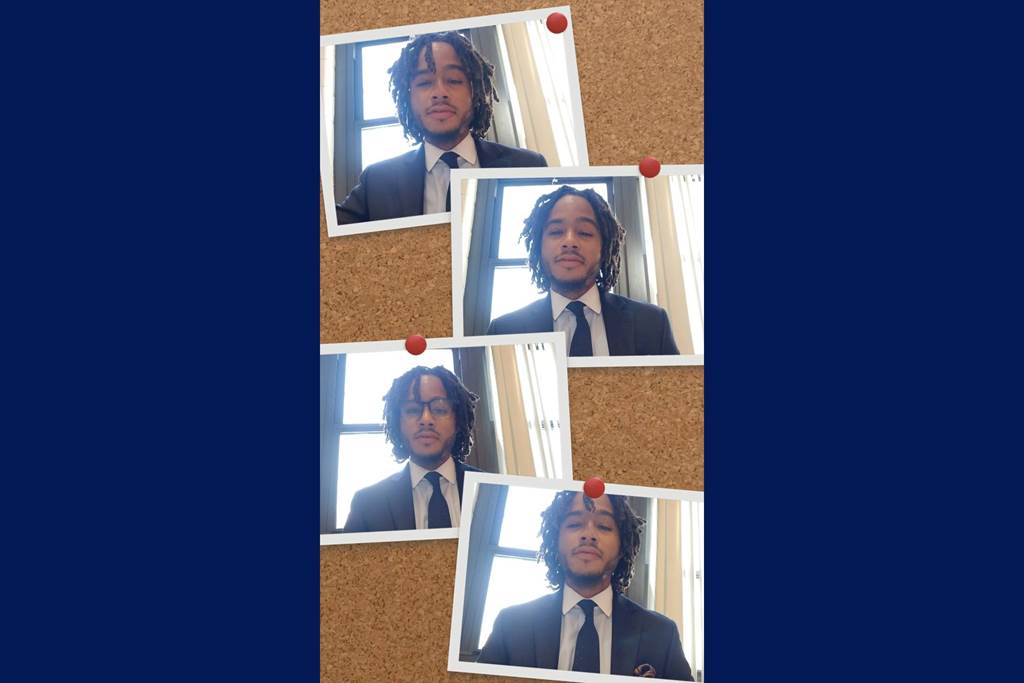 Mr. Terrell Tomlin, a first-year counselor at Marcus Garvey Elementary School, says that his favorite quote is by Frederick Douglass: "It's easier to build strong children than to repair broken men."
The quote's sentiment is one that Mr. Tomlin has carried with him since the start of his journey as an educator. Before joining CPS and the Garvey community this school year, he worked as a permanent substitute for sixth-grade science classes, a literacy interventionist, and a basketball coach at two other school districts. But it wasn't until he had a particular realization that he chose to pursue school counseling.
In 2017, Mr. Tomlin experienced an accident that landed him in the hospital for several days. Despite the hard road to recovery, the endless support from his community allowed him to recognize his calling in life.
"While I was there, the hospital had to literally shut down my visitation because there were just loads of people all the time. Co-workers, players I have coached in the past, former students, parents, families, and friends," he says. "It let me know that I had a real impact that I didn't know I was making, and so I wanted to become intentional with that impact."
He understood that youth can experience similar traumas, inspiring him to work to become a school counselor. Whether it's through his morning check-ins or providing a space for students to blow off steam, he hopes to help students at Garvey whenever possible. One way of doing so is by promoting positivity through transparency and building relationships.
Mr. Tomlin describes himself as very personable and someone who can connect with people easily. He does this by being transparent about who he is and what he values in life, such as family, which is apparent through photos of his son on his bulletin board in the hallway. These small actions are one step toward building trust with students.
"I get in the kids' business because they need someone in their business. And once they find out that I'm in their business to help and not to hurt, not to judge and not to get them in trouble, I just become an outlet," he says.
Asides from his day-to-day counseling duties, Mr. Tomlin also created the Garvey Men's Club and became the liaison for the Student Voice Committee. As he oversees both student organizations, he promotes student agency and discourse so that students can become better citizens and learn how to advocate for themselves and others at school.
One of his most significant pieces of advice for new counselors is always to be open and teachable. Over the school year, Mr. Tomlin has learned to become flexible as a school counselor as he takes on various roles, from helping 8th-graders with high school applications to being the school culture and climate coordinator. He believes that asking for help and reaching out to his colleagues at Garvey helped make his first year with CPS successful.
"We prioritize students first here, and not just student achievement and academic progress. We prioritize healthy, well children and well people in this building, and every single soul inside of Garvey is on board," he says. "The fact that I can come here and be the family man that I am is the best aspect of this work because now I've got 250 adopted kids and a bunch of brothers and sisters. This is just a true family atmosphere."
---