Highlighting Four of Our Golden Apple Award Finalists
17 March 2023
These educators share a commitment to helping their students grow both inside and outside of the classroom.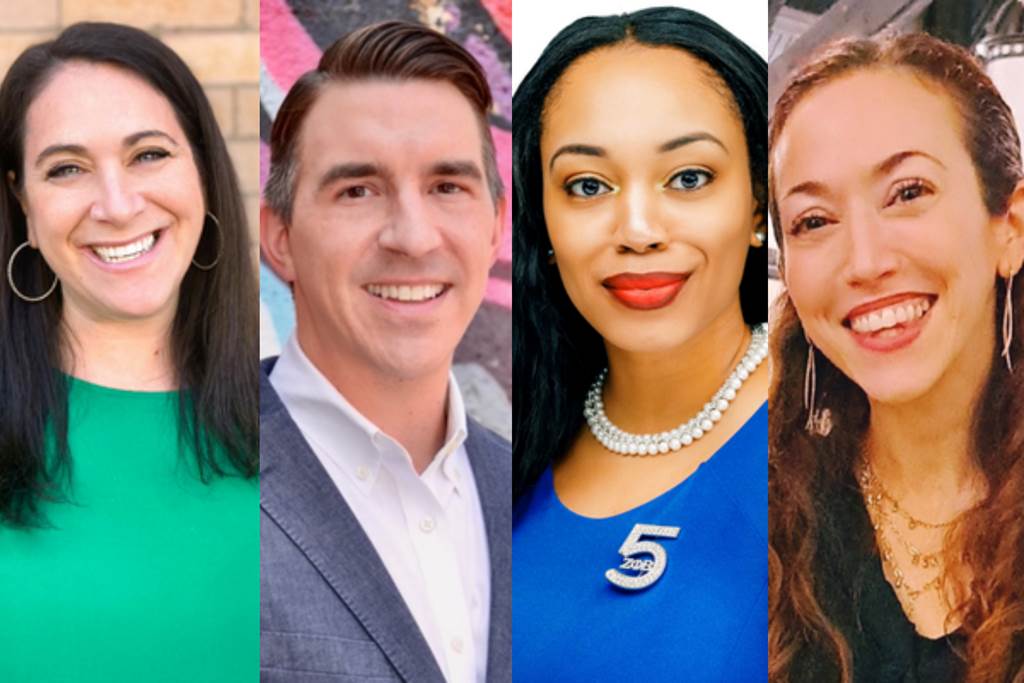 CPS has some of the best educators in the entire world, and nothing reflects that more than the outstanding Golden Apple Award finalists and winners that we celebrate each year. This year, CPS is extremely excited to recognize its 12 finalists. These educators represent schools from all over Chicago, and each of them shares a commitment to helping their students grow both inside and outside of the classroom.
Over the next three weeks, we'll be spotlighting all 12 of these teachers. This week, we're kicking off our features by introducing you to Ms. Mandy Guzman, Mr. Rick Coppola, Ms. Latavia Hinton, and Ms. Jeanette Rocuant. Get to know each of them more below.
---
How do you think your students would describe you?
Ms. Guzman: My students know that I am compassionate, loving, and will always listen to them. They might also describe me as ridiculous and funny.
Mr. Coppola: I think they would describe me as tough, but also fair and funny. I'm also sarcastic because you have to have a healthy dose of sarcasm to teach seventh grade. I would like to think that students see me as someone they can turn to if they need support, whether it's academic or related to their social-emotional well-being.
Ms. Hinton: My students see me as different or unique. You can see from the moment you enter my classroom that I'm not afraid to stand out. I own over 100 different pairs of glasses and usually have on a shirt with a corny math joke. I am also very serious about teaching. I want my students to see from my example that you should embrace yourself and feel confident about your individuality.
Ms. Rocuant: There is a lot of love in our school building, and we're a really tight class. I try to create an environment that is a safe space and want my students to know that I truly have their backs. I also want my class to be the one that students talk to their parents about because I feel like some of the best ideas generate around the dinner table.
What are some of your goals for this school year?
Mr. Coppola: My goals are always grounded in continuing to explore and expand the different ways of knowing that students bring to bear. This year, I've also been inspired by the work of Gholdy Muhammad and have been intentional about the spaces I'm cultivating for students to experience joy in the curriculum.
Ms. Rocuant: Each year, I try to build communication, community, and an environment where students feel empowered, safe, and respected. I also want learning to be fun. I'm a bit of a perfectionist, and I always think back to my own daughter, who is a CPS student. I measure everything by thinking about if it would be good enough for my own child.
Ms. Hinton: My main goal is to always emphasize the impact of math on my students' everyday experiences. Many students have a dislike for math by the time they reach middle school, and I want to change their mindset by the time they get to high school. I wait for those "aha!" moments that will help my students see that math is something that will be useful to them moving forward.
Ms. Guzman: Right now, we're working on inquiry-to-action projects, which are so cool. One group is meeting with elected officials because they learned that the closest homeless shelter is over a two-hour walk from our school. Another group is creating a Welcome to America Toolkit for our refugee families. I am so excited to see where these projects go.
---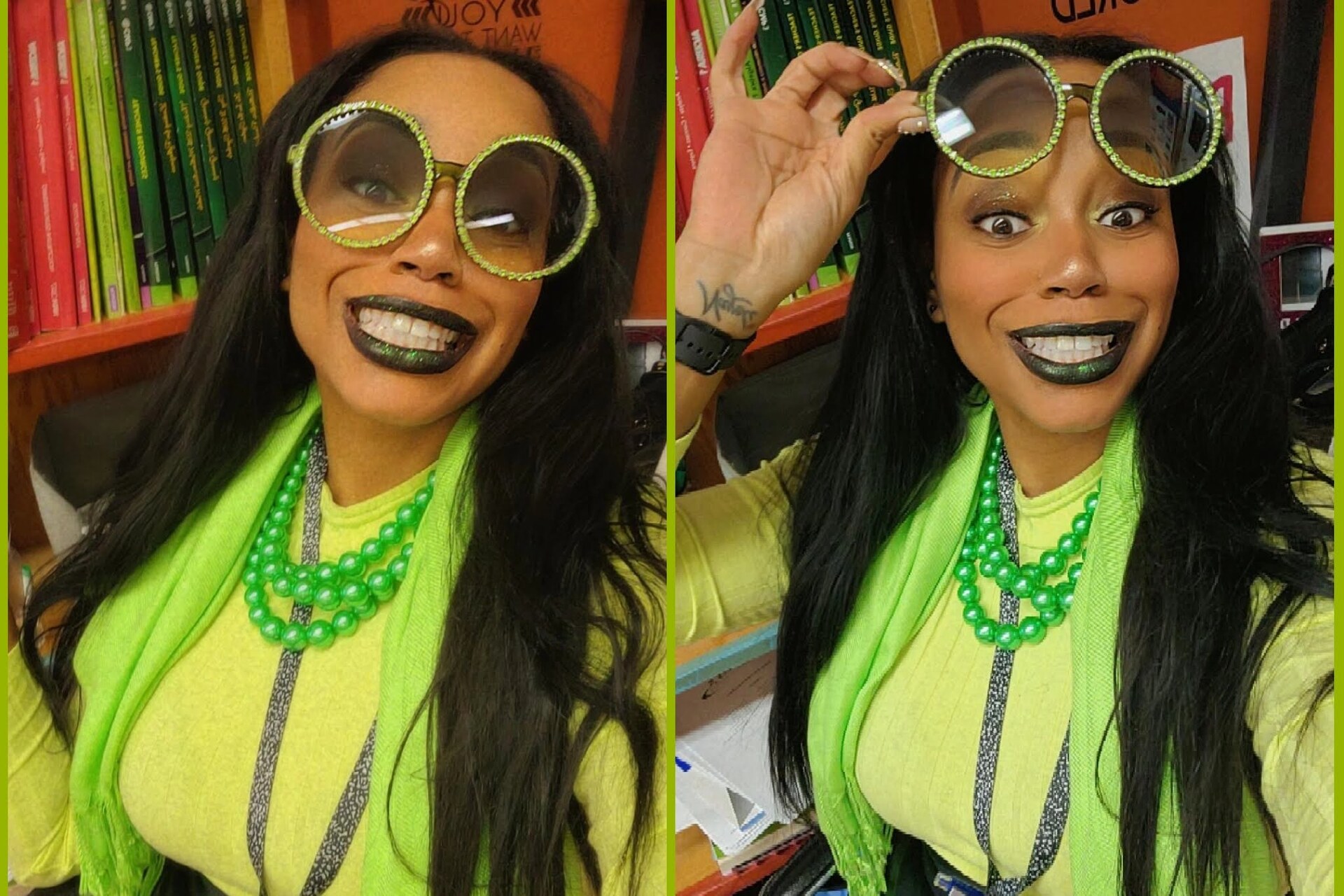 ---
What was your reaction when you learned you were a Golden Apple Award finalist?
Ms. Rocuant: I was gobsmacked. I was thrilled to be nominated, so, to be a finalist is incredible. This has been a really good experience for me to reflect on my teaching and everything that I have accomplished in my career.
Ms. Hinton: I couldn't believe it. I was caught off guard, but also ecstatic. I feel like I get to represent the city, and I think it's great that I'm being appreciated for the positive change that I'm trying to make in my classroom.
Ms. Guzman: I'm really proud of myself, and I'm especially proud that the work that is taking place in my classroom is being acknowledged as powerful, meaningful work.
Mr. Coppola: I'm grateful because I've realized that this isn't the result of anything I've done on my own, but rather it's a reflection of all of the ways that I'm supported and uplifted by my community. Teaching is always something done in community with others.
What advice would you give to a new teacher?
Mr. Coppola: I would encourage them to cultivate quiet moments to reflect on how they cared for the hearts and souls of their students.
Ms. Hinton: Remember your reason for becoming a teacher. When your to-do list gets really long, this is what will help keep you going. And always remind yourself that you will continue to learn new things. We're all growing.
Ms. Rocuant: Early in my career, someone told me to "stay away from the Cold Water Committee because they'll put your fire out." That means reminding yourself to focus on what you can control instead of the forces working against you or the negativity coming from others.
Ms. Guzman: It's important to figure out your own style of teaching. You can certainly take ideas from observing other teachers, but you should focus on deciding who you want to be and what you want your classroom to look like.
---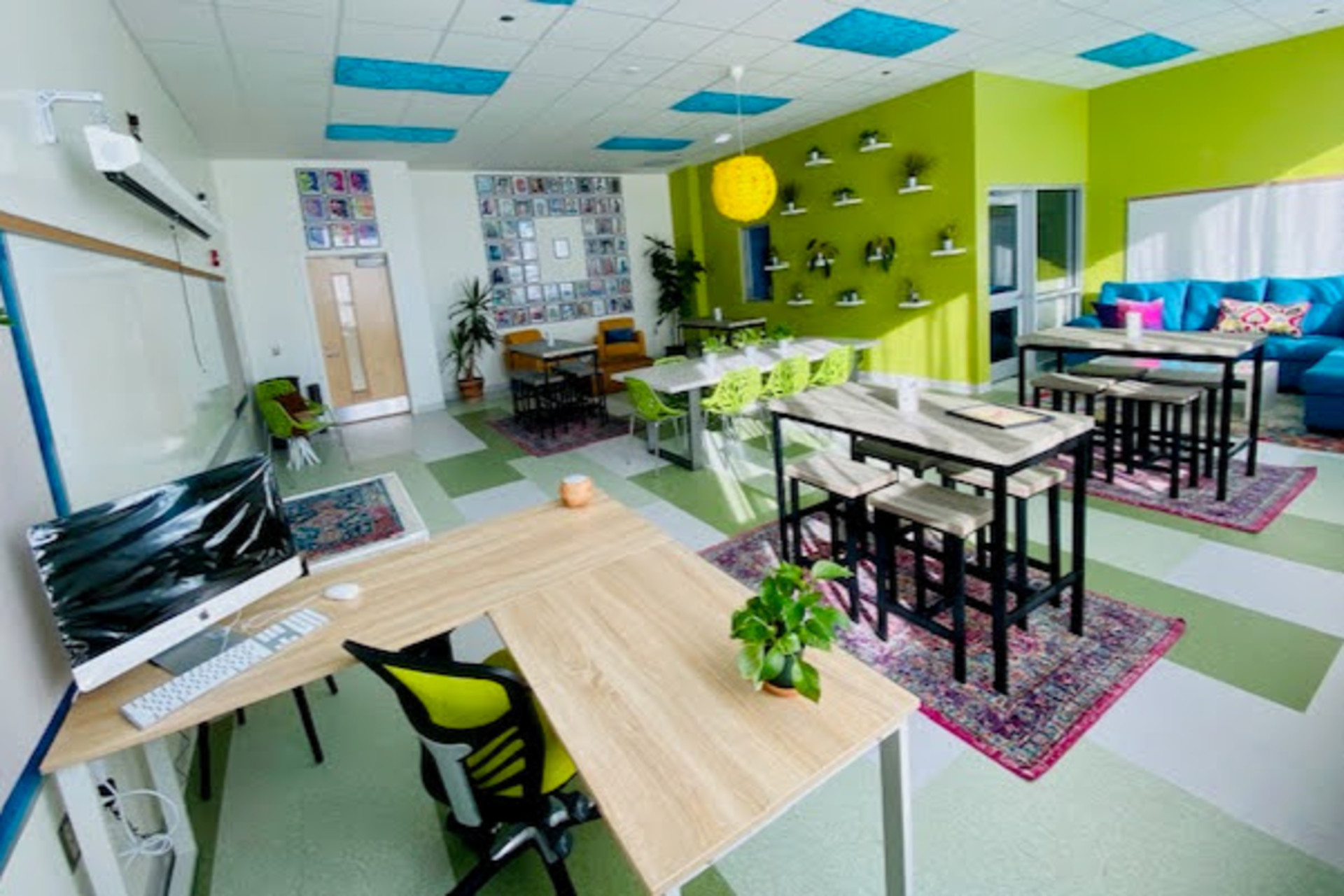 ---
If you could sum up your career in one word, what would you select and why?
Ms. Guzman: Fulfilling. I absolutely love what I do and feel like I've gotten an amazing opportunity to make an impact in the lives of others.
Ms. Rocuant: Adventure. Every single year is different, and I've experienced so many changes over the course of my career. As educators, we have to be adaptive and responsive.
Ms. Hinton: Radical. I have a background in social justice, and I also teach social studies and civics in addition to math. Radical is a math term, but I'm also trying to enforce radical change.
Mr. Coppola: Reciprocity. I put a lot of effort, love, and energy into teaching, and I feel like that's always returned to me by my students, parents, and colleagues.
What is your message to your students?
Mr. Coppola: I want my students to remember that being a good human being is the most important skill you can practice. We should always be striving to honor that which makes us beautiful and ensure our interactions with others is uplifting.
Ms. Guzman: My students inspire me and motivate me. They are the reason that I'm even in this position because what we've created together is so special.
Ms. Hinton: I say this to my students all the time: everyone has a story. This might not even be your climax, so keep persevering and keep going to reach new heights.
Ms. Rocuant: You matter.