Looking Back at a Career Change that Changed My Life
21 March 2023
By Dr. Lynda Simmons, School Social Worker at Ronald Brown Academy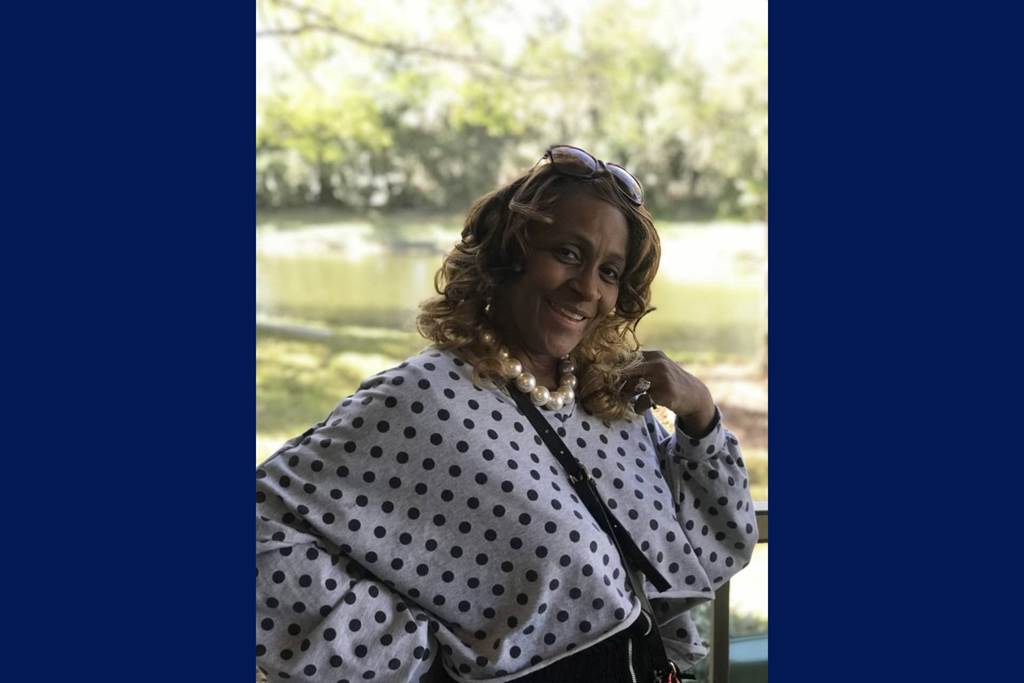 There's a song that goes: "If I can help somebody as I pass along this way…If I can cheer someone with a word or song…Then I know my living has not been in vain." This song was instilled in me by my parents, Dr. and Mrs. Simmons, who were great examples of how important it is to support positive change in the lives of others.
These lyrics are incredibly personal to me. I am a school social worker for Chicago Public Schools, and I feel like I have the opportunity to help students, staff, and families day after day.
But social work was not my initial career choice. My background is in business; I even earned my master of business administration degree. However, a situation where I had to advocate on behalf of one of my family members made me realize that I wanted more out of my job. So, I decided to go back to school and get my master's degree in social work.
When you pursue a career in social work, there are many different paths you can take. You can work in the hospital setting. You can work specifically with the elderly. But there was something about school social work that made me realize that is what I was passionate about. To be able to be a voice for the voiceless and empower students to make positive changes in their lives sounded like an amazing career.
I was so passionate about my new role that I ended up pursuing a doctorate in educational leadership. I felt like that degree would allow me to contribute to the schools I was serving in additional ways beyond the typical roles and responsibilities of a social worker, especially in shaping a school's culture and climate to support student success.
I've now been part of CPS for 21 years. I've served schools all over Chicago, from the North Side to the South Side to the West Side. I've worked in both elementary schools and high schools, as well as targeted programs for students who needed additional support. I've even worked as a lead to mentor other social workers and clinicians.
My career has taught me many things. I've seen the power of mentorship firsthand, and I have to recognize individuals like Mrs. LaWonda Dooley and Ms. Carolyn Franklin who have supported me over the years and helped me develop into the social worker that I am today. The diversity I've experienced has also been incredible. I believe that there is no other organization on this level. This has made my time with the District rich and rewarding.
Right now, I work as a school social worker at Ronald Brown Academy on Chicago's Far South Side. I knew this role would be a good fit for me because the administrator at the time, Mrs. Gale Baker, was a former special education teacher, so she gave me a lot of flexibility and trusted me to meet the needs of both general education students and diverse learners. And my current principal, Mr. Steven Askew, has supported me to ensure that social-emotional learning is a focus at our school.
This support has enabled me to oversee various initiatives to support my students. I started an anti-bullying initiative over a decade ago that has now grown into an entire Anti-Bullying Awareness Month to set the stage for a successful school year. I've also taken the lead on creating a "Reflection Room" at our school, which is a supportive space for students to decompress, process trauma, or receive social-emotional support. And, right now, I'm currently working on obtaining additional resources to help our younger diverse learners have more inclusive experiences in our physical education classes.
I think my students would describe me as dedicated, caring, and dependable. My students always come first. And even though I might not receive an award for my work like an athlete or actor or always get a pat on the shoulder, I know that I am a change agent for my students. And that is the most valuable piece of encouragement that I need.
Happy Social Work Month! Interested in learning more about social work in CPS? Click here for more information.