Spotlighting the Bond Between a Clerk and Fourth-Grade Student at Johnson School of Excellence
15 March 2023
Ms. Simpson is committed to building relationships with students like Ty'Riah to help them reach their full potential.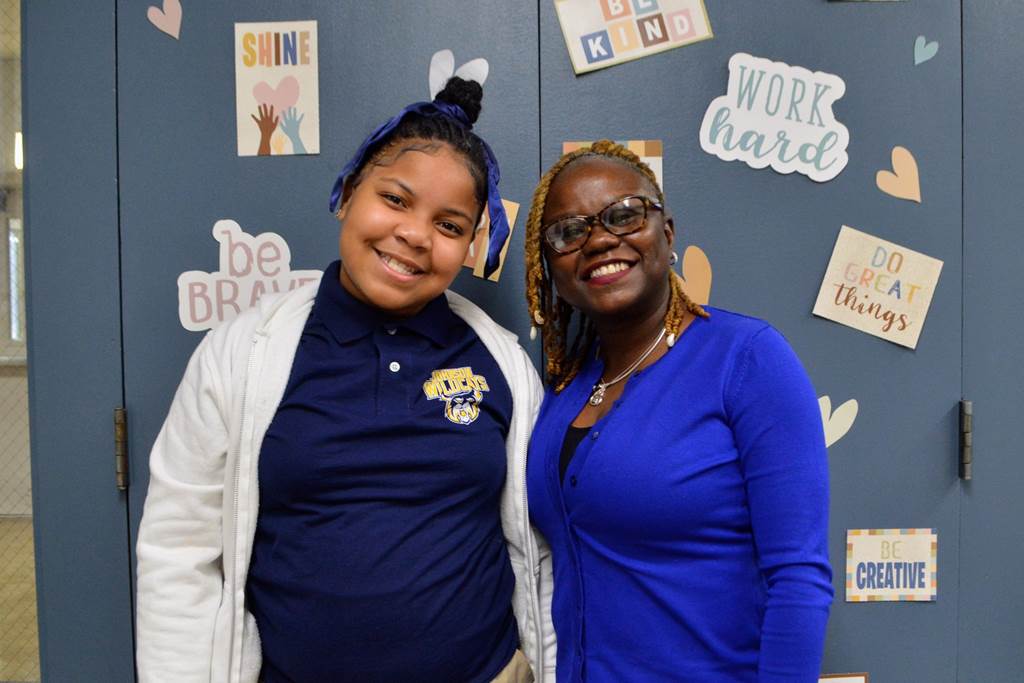 Ms. Danisha Simpson describes becoming a school clerk as a "no-brainer" because she loves working with children and many of her family members have a background in education. She joined the team at Johnson School of Excellence 13 years ago and has enjoyed every minute of it. While she has also grown an affinity for working with teachers and parents, her priorities always connect back to the students.
Though she knows that the Johnson community likely sees her as the friendly "face" of the school, she points out that she wears many hats as a school clerk. She explains that she goes wherever she is needed to ensure that all students are able to benefit from a safe, supportive learning environment.
This flexibility and passion have allowed her to build strong relationships with many students, especially Ty'Riah, a fourth-grade student who has been attending Johnson for the past four years. Her relationship with Ty'Riah started because her two older sisters are Johnson graduates, and, as the baby of the family, Ty'Riah recalls seeing Ms. Simpson in the office, always in her same chair, when she came to pick up her sisters from school. Now, so many years later, Ms. Simpson has become one of her biggest cheerleaders at Johnson.
"Ty'Riah is a delight to be around. She's very bright and she knows what she wants to do with her education," said Ms. Simpson. "You never feel that she is confused about what she should be doing. She's always aware of what is going on around her and how she can be a pleasure to others."
Ty'Riah has had a great experience at Johnson, and her fourth-grade year has been one of her best years yet. She says that anything her teacher teaches her is always fun, especially reading. Eventually, she'd like to make it to college and become either a doctor or a nurse. She believes this career path will make her family happy and also allow her to help others. To reach that goal, she's planning to continue completing her work, getting good grades, and participating in class.
---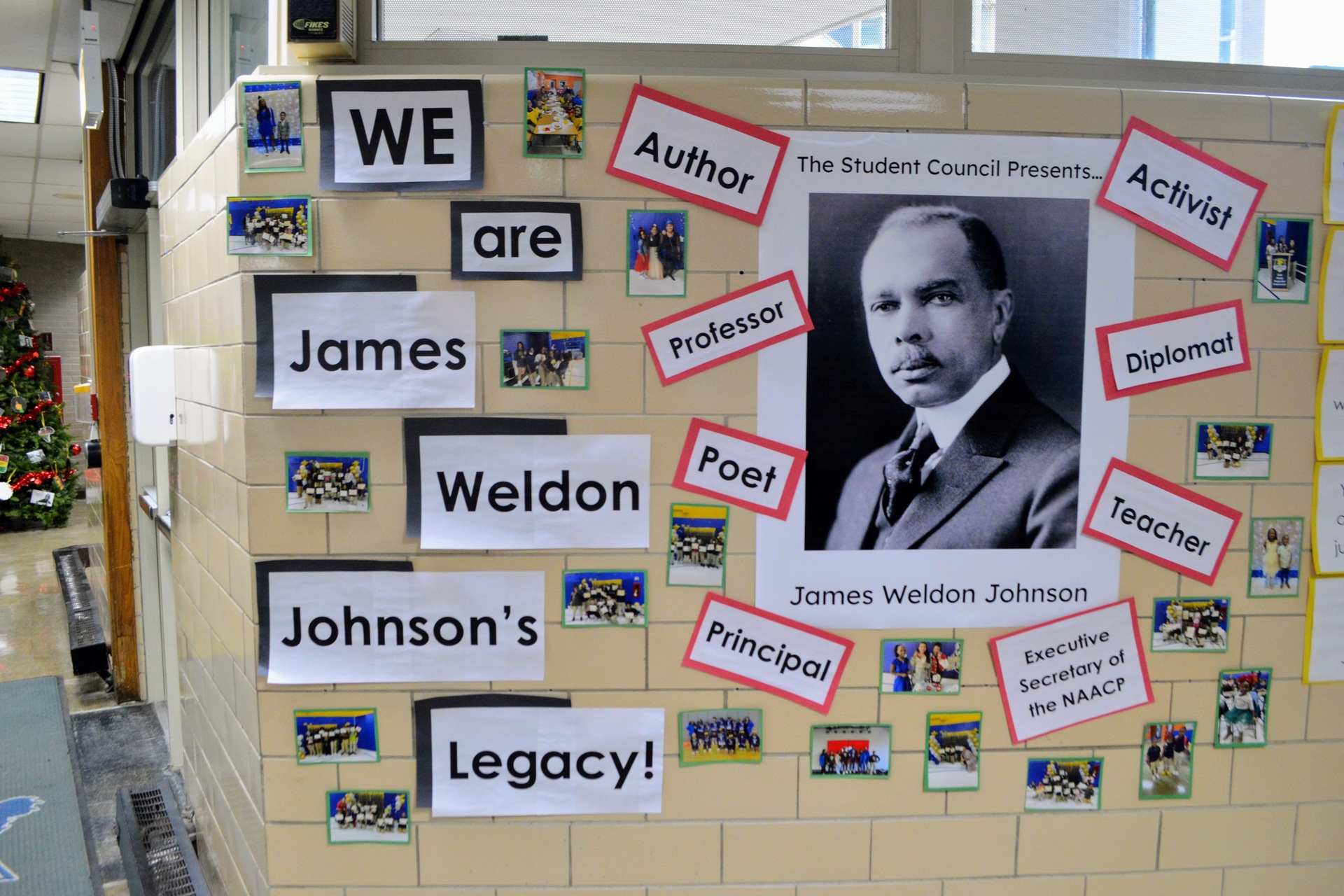 ---
Her relationship with Ms. Simpson might just provide the extra bit of motivation she needs to reach the next level academically.
"I would describe Ms. Simpson as beautiful, nice, brave, and respectful," said Ty'Riah. "I want her to know that she is amazing and I will always love her."
With March being Women's History Month, Ty'Riah has been learning about influential women who have made positive impacts in society such as Maya Angelou and Rosa Parks. She says Rosa Parks stands out as someone who inspires her because of her courage and ability to stand up for herself. She believes this month is about reminding others that women deserve equal respect, something that Ms. Simpson wholeheartedly agrees with.
"Women's History Month should be about us coming together and supporting each other in any way that we can," said Ms. Simpson. "When anyone comes into the office, I try to give them the biggest smile that I can because I want them to feel welcome and for them to know that they are heard and I am here to help them."
This attitude is reflected in Ms. Simpson's one-on-one check-ins, which she does on a daily basis with Ty'Riah and a few other students who she has built a strong rapport with. These check-ins might start with a simple question like "How was your day?" or "What did you do this weekend?" and then build into a discussion about important topics like attendance or social-emotional learning.
Because, at the end of the day, there are few people who want Ty'Riah to succeed more than her clerk. Ms. Simpson has been cheering her on since she wasn't even old enough to attend Johnson and will continue being an advocate for her for years to come.
"I want Ty'Riah to know that she is wonderful and that I love her," said Ms. Simpson. "I want her to just keep doing what she's doing because she is on the path to accomplishing great things."
---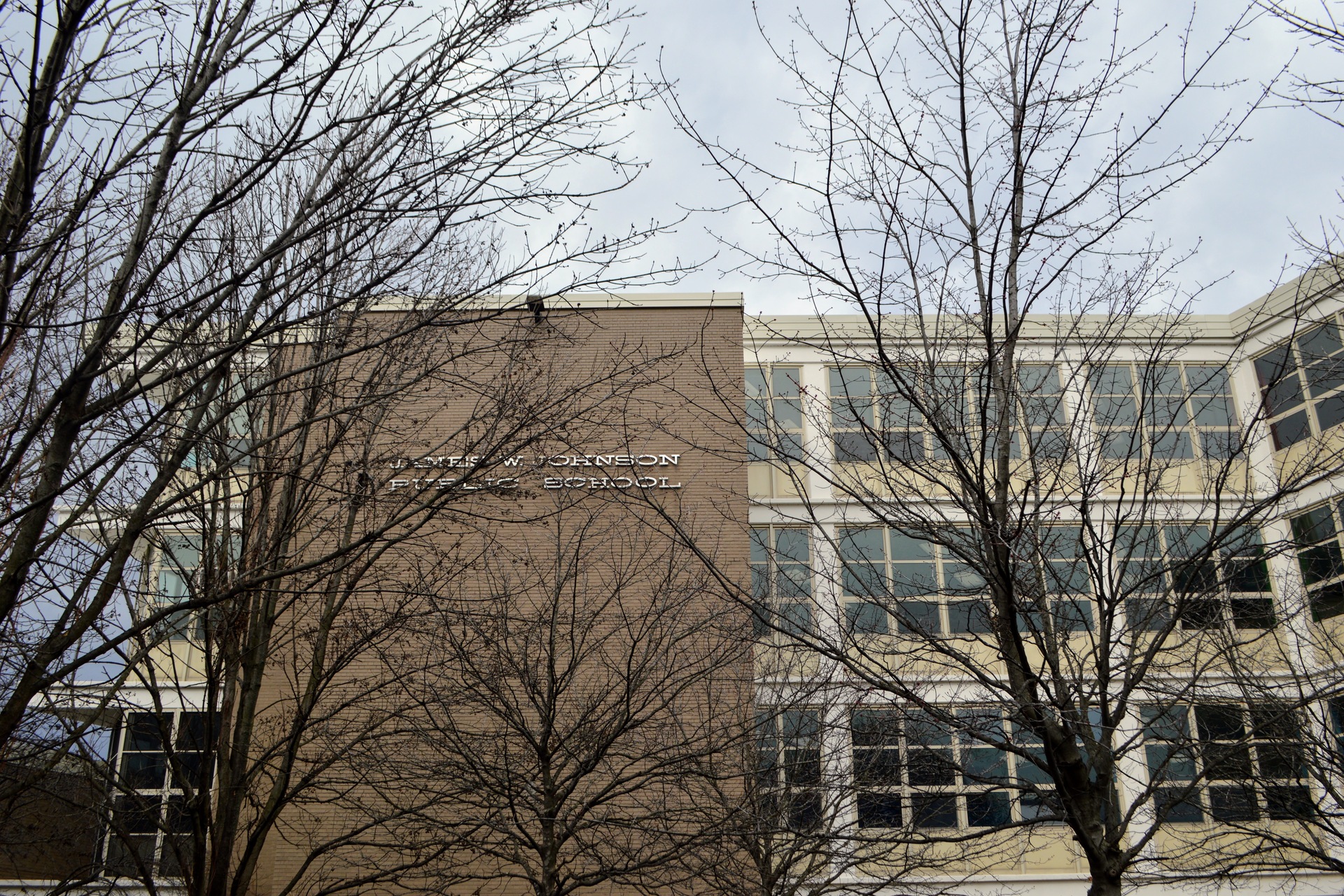 ---