Eighth-Grade Student at Perez Elementary Shares Her Special Relationship with Her Former Pre-K Teacher
10 March 2023
Ms. Barajas and Amorosa's relationship represents what makes the Perez community special.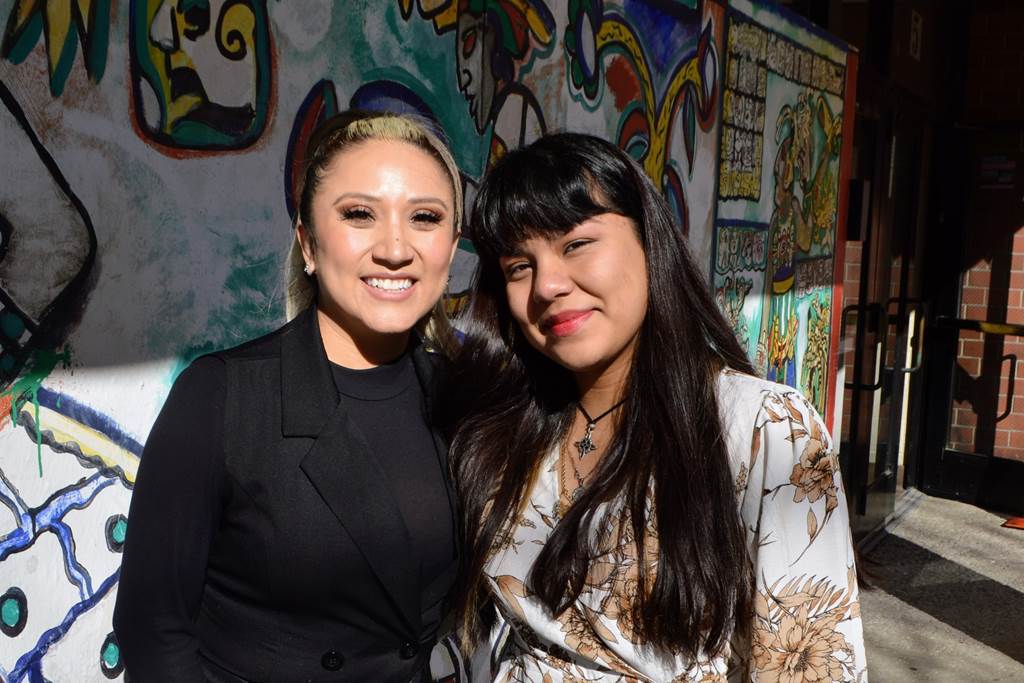 When Ms. Nancy Barajas arrived at Perez Elementary School in Pilsen as a teacher 11 years ago, there were many signs that she would excel as a member of the Perez community. For starters, she was a Perez graduate herself, so she re-joined the school with a deep sense of its mission and core values. And she viewed her role not only as a job, but also as a dream come true to be able to give back to her community.
Now, over a decade later, her impact is undeniable. And nothing conveys that impact more clearly than the stories of the students who she has watched grow up. Amorosa is an eighth-grade student at Perez who had Ms. Barajas for two years starting when she was just three years old. Even though so many years have passed since then, she still looks up to her as one of her personal idols.
"Ms. Barajas is the first teacher that I ever had, and she was very close to me. She treated me like a daughter. It was really fun being in her class, and I always wanted to go to school to learn from her," said Amorosa. "Your first teacher changes everything, and I have so many amazing memories from her class."
It is clear that the strong academic foundation Amorosa built upon in Ms. Barajas' class is continuing to benefit her even today. She is flourishing academically and has taken a particular interest in math, where she's currently learning about quadratics as part of her advanced algebra class. She also shines as a setter on the volleyball court.
"It's been an honor to know Amorosa because I've been able to see the qualities that were forming while she was in pre-k continue to develop throughout the years," said Ms. Barajas. "When you see her on the volleyball court, she's this confident, determined girl who knows she can succeed. And I can definitely see why math is her favorite subject. She was the student who always reminded me to count to 100 with the class."
---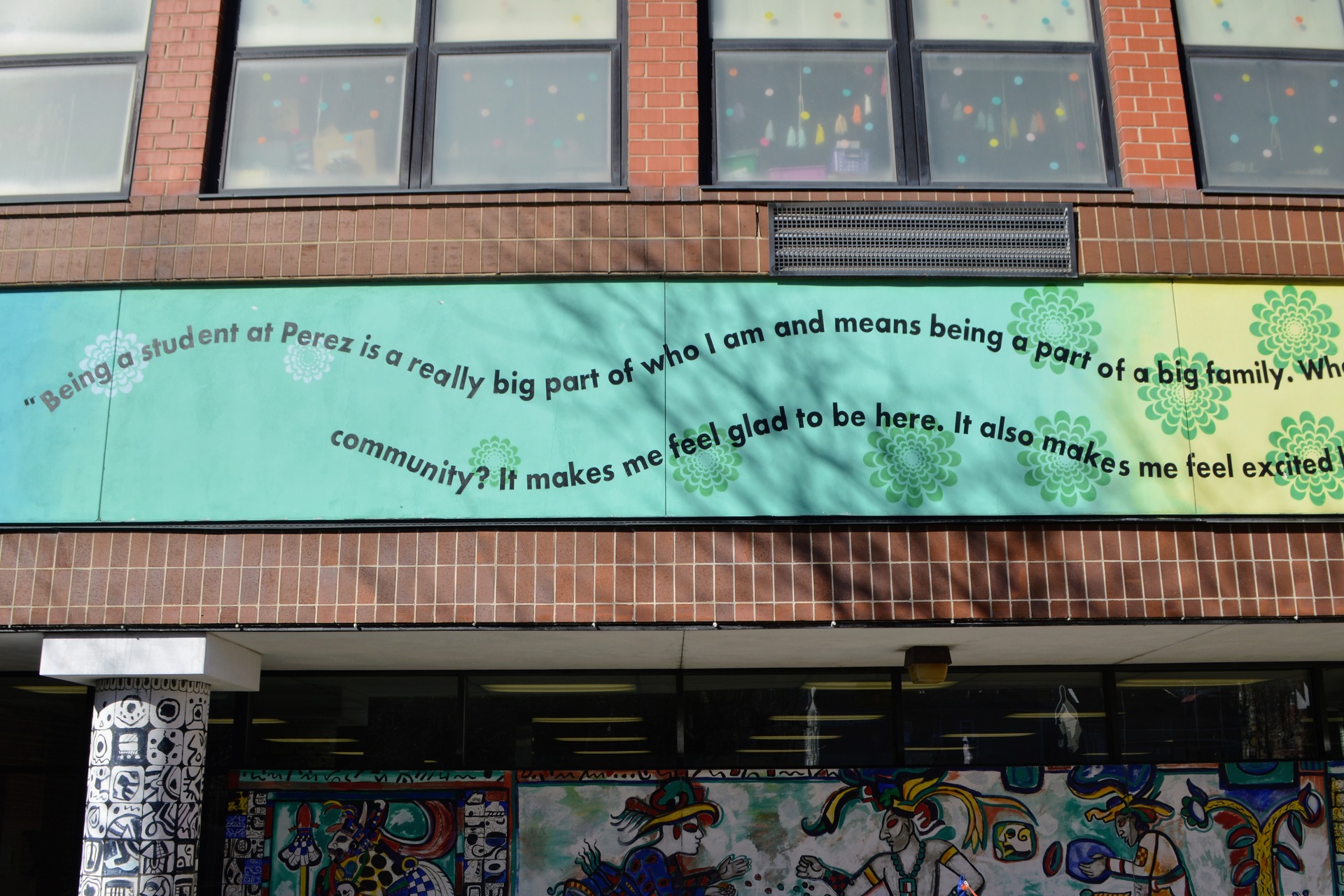 ---
With her time at Perez winding down, Amorosa is beginning to set her sights on high school and even a potential future career. Ms. Barajas has watched Amorosa's career goals change between everything from being a police officer to a pop star, and, for now, she has determined that she would like to become a detective. In her eyes, this career would combine her passion for solving challenges while also being able to help others and give back to her community. She attributes the support she received at Perez as an important part of helping her figure out her next steps.
"When I was little, I wasn't sure what I wanted to be, but my teachers helped me look at all my options and determine what I was actually interested in," said Amorosa. "Some students might be afraid of their teachers, and I would encourage them to open up to their teachers and see them as friends, too."
Ms. Barajas agrees with Amorosa's perspective on the relationships between students and teachers, and notes that she has learned that being flexible with her students is key to being an impactful teacher. Even when students would talk to her about topics unrelated to her lessons, she would make sure to listen and engage with them. This established her as approachable and trustworthy, someone who students would turn to when they struggled academically or needed social-emotional support.
Thus, it makes sense why Amorosa views Perez as being a family. She compares the sensation of entering the school each morning to being like entering her house. The kindness she is greeted with by her staff and peers is similar to being greeted by parents and siblings. And, just like a family, the Perez community is fully behind Amorosa as she prepares to achieve great things in high school and beyond.
"I want Amorosa to keep following her dreams. I want her to remember that shy girl she once was and how anything is possible now," said Ms. Barajas. "She should also remember that she can always come back and that the doors of my classroom are always open for her."
---