Gunsaulus Scholastic Academy Clerk Looks Back on 13 Years of Serving CPS Students and Families
04 May 2023
Ms. Cornejo loves connecting with students, parents, and educators.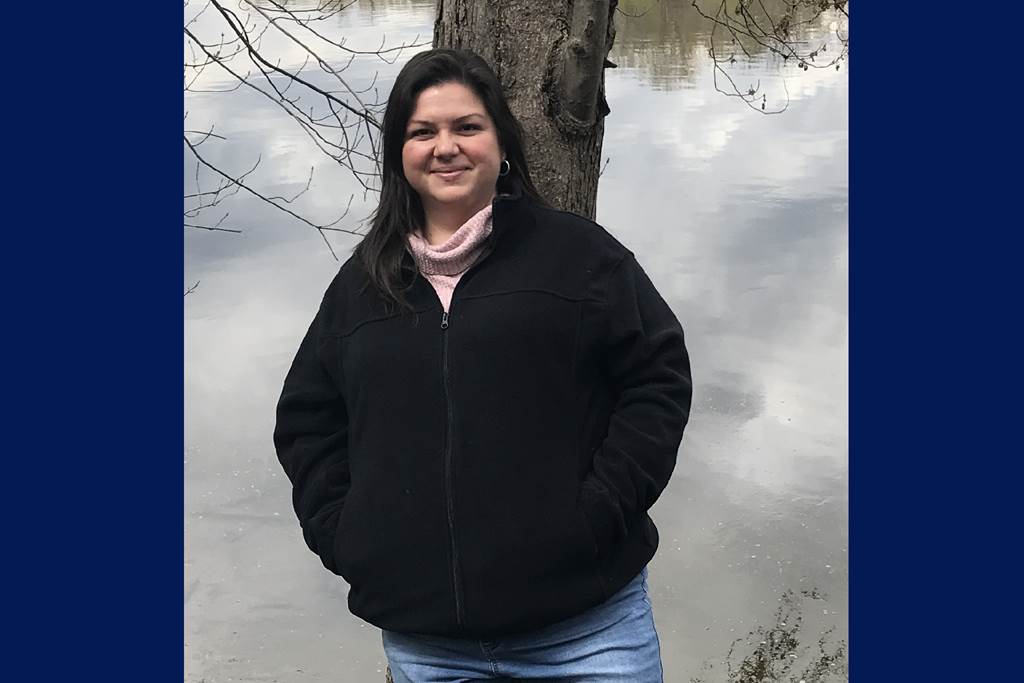 Ms. Veronica Cornejo first joined the Gunsaulus Scholastic Academy community more than a decade ago. At the time, she was going to school to become an educator, and she wanted to make sure that working in a school was a good fit for her. While she started as a teacher's assistant, she found that she was consistently pulled to the main office to help out. That led to her eventually becoming one of Gunsaulus' clerks, a role that she has thoroughly enjoyed. Learn more about her experience as a clerk below.
---
What do you like most about your current role?
My favorite part is connecting with students, parents, and educators. Being a clerk is not only about answering phones and completing paperwork. Watching children learn and develop is such an honor. It's an opportunity to shape their future. One way I connect with students is through one of my after-school clubs. The gardening club has been fortunate enough to fly with our gardening students to Reading, Vermont, and run a farm for a week. Students at Gunsaulus are given many academic experiences that I have been fortunate to be part of. It's one of many reasons I am a Co-Founder of Amigos De Gunsaulus, a non-profit for Gunsaulus.
I'm also a Gunsaulus parent; one of my children graduated from this school, and the other is in seventh grade. I have not only experienced my children growing up but have been fortunate to see everyone else's children grow. It is genuinely bittersweet when you have former students come back and acknowledge your work and enroll their children. I feel so proud to have played a part in their lives and this community.
Working at Gunsaulus is one of my most satisfying employment experiences.
How do you think students would describe you?
Students can say that I can be calm, fun, loving, strict, and sometimes weird. They also know that they can trust me. I've had one student say, "You're just like my mom," as I tried to take pictures of them while on one of our Capstone Trips to Washington, D.C. Comparing me to their parents is a very good compliment.
In what ways have you grown in your role?
I've been fortunate to have such a great mentor in Principal Kim. I've been with him since he started here at Gunsaulus, and I've learned so much from him working here. I've also been fortunate to work with two awesome Gunsaulus clerks: Cindy Avalos and Cesar Solorio. It truly makes a difference to surround yourself with people who also make a difference and make you a better person.
The biggest impact in my life has been managing my time between work and home. I've learned how to manage everything in life and do so happily. I have also learned that everything you do impacts every student's life. From ordering a pencil to ensuring they have the necessary learning resources to thrive. Sometimes, if not most of the time, the small things count the most in a child's life. It is what you are willing to do that will make the difference.
What are some of your current goals?
I'm currently in school to finish my bachelor's in Business Management. Our mission here at Gunsaulus is to Learn, Grow, and Serve. So, I'm always thinking about how I can better serve our community. In 10 years, I actually still see myself here at Gunsaulus.
What advice would you give to a new clerk?
I would first remind them to breathe. I would encourage them not to get overwhelmed by all their responsibilities and focus on prioritizing what matters most. It's easy to forget that there are so many things that we can't control. But there are some things that we can control, and we should focus on those.
What is your message to your fellow clerks?
The clerk ambassador has been such a great resource for both new and seasoned clerks. It was the missing link to connect us and make us better, and has led to so much positive change. I want to thank CPS and Katheryn from the CPS Office of Student Health and Wellness for leading us and bringing us together.
I hope my fellow clerks all remember that they are truly the hearts and motherboards of our schools.
Interested in joining CPS as a school clerk? Check out the District's available positions on the CPS Careers page.