Take Five with Lilly Castro: School Clerk at McPherson Elementary School
05 May 2023
As a CPS parent herself, Ms. Lilly treats every student the way she wants her own children to be treated at school.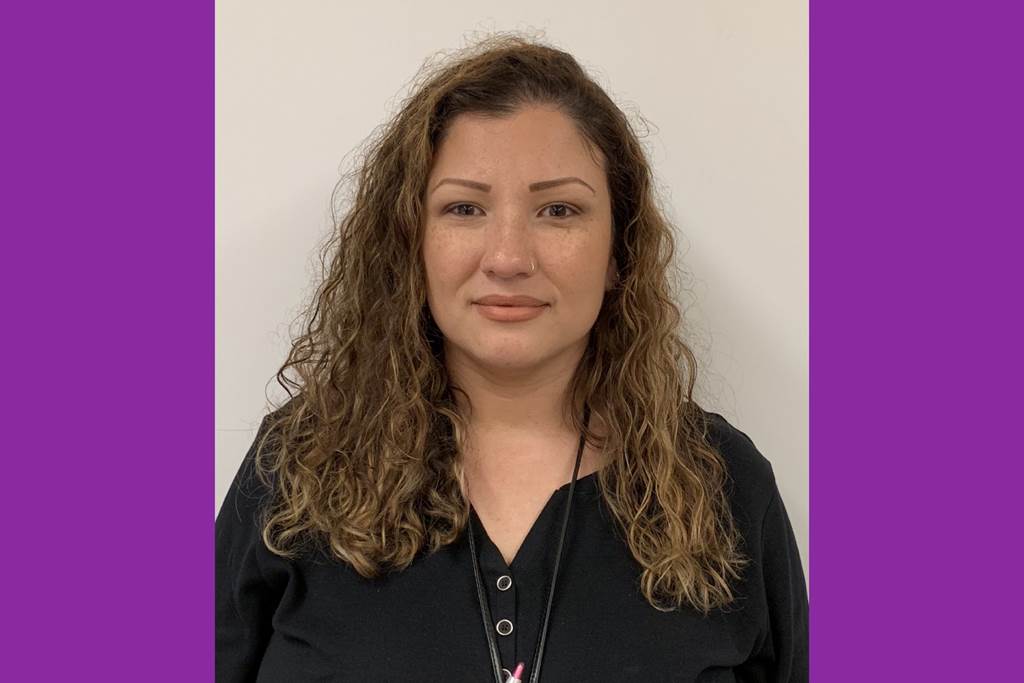 Take Five is a series that highlights some of the many CPS staff members who are going above and beyond for our schools. If you know someone who is making a difference, nominate them to be featured here.
---
Meet Lilly Castro, or Ms. Lilly, a school clerk at James B. McPherson Elementary School. Ms. Lilly originally entered the McPherson school community as a parent volunteer almost 15 years ago when her son was three years old and in pre-k at McPherson. Over the years, Ms. Lilly went from volunteer to a teacher's assistant, and then to a special education classroom assistant, before finally moving into her current position as a school clerk in 2018.
Born and raised in Chicago, Ms. Lilly's CPS journey began long before her two children started school. Her mom used to be a pre-k classroom assistant, and Ms. Lilly herself attended Coonley Elementary School as a child.
As a school clerk, Ms. Lilly has a hands-on role in welcoming new families into the McPherson community, as well as creating a positive learning and working environment at school every single day.
You are one of the first people that students interact with when they come to school every day. How do you create a welcoming environment for families?
I treat every child the way I want my own children to be treated at school. I always try to go above and beyond, because as a CPS parent myself I understand how much trust it takes to send your children off to school every day and put them in other people's care. I always pay attention to the details, like making sure kids have school supplies and a place to sit and that their shoes are tied. I also like to create a safe space in the office so students can come in and take a breather if they need one. Whenever we have a new student, I always make sure they know me and know my name so they know they can come to me if they need anything.
You speak both English and Spanish — how does being bilingual contribute to your role as school clerk?
I translate a lot, and being bilingual also helps me connect with and support Spanish-speaking families who are new to this country and coming into CPS for the first time. That can be a very overwhelming position to be in, and I always collaborate with our school counselor to give our families as much information as possible and connect them with resources.
We just celebrated Administrative Professionals' Day at the end of April. What message would you like to send to your school clerk colleagues?
You guys rock, and you are the heart of your school! We have a great community, and we help each other out. We're coming up on the last month of the school year — let's finish strong. We got this!
What is something you want people to know about you?
I'm here to help, and my top priority is always going to be to protect and guide our students as much as I can. I never want any of our families to feel like they get lost in the mix.
What do you like to do outside of work?
I am a huge Cubs fan, even though they lose all the time. I love to watch the games with my husband, daughter, and son. The best thing about us Cubs fans is that even when we lose, we still have a good time.