Take Five with Aracely Carrillo: School Nurse
12 May 2023
In her role as a school nurse, Ms. Carrillo sees herself as an advocate for her students and their families.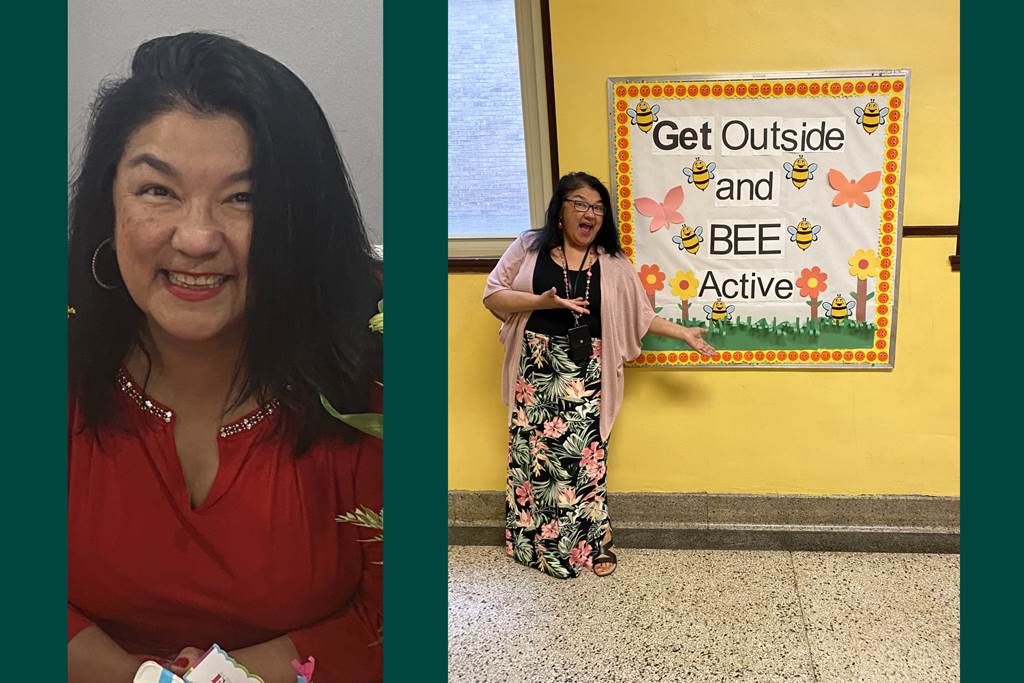 Take Five is a series that highlights some of the many CPS staff members who are going above and beyond for our schools. If you know someone who is making a difference, nominate them to be featured here.
---
Meet Ms. Aracely Carrillo, one of the District's incredible school nurses. Ms. Carrillo is not only a CPS staff member — she was a CPS parent before her children graduated. She is also a CPS alumnus; Ms. Carrillo graduated eighth grade from Kanoon Elementary School and also attended a CPS high school before her family moved away from Chicago.
Ms. Carrillo started working as a nurse in 1995, and worked in a variety of health care settings and served many different patient demographics before arriving at CPS to work as a school nurse almost a decade ago. In her work today, Ms. Carrillo helps ensure our CPS students have the services and support they need to develop and thrive.
What do you like most about your work?
Working with children comes natural to me — my job can be playful and fun! I enjoy working with children of all ages. I have two children myself, and I have always been told that I have a gift for working with children. In addition, I am my students' and their families' biggest advocate. I also love the fact that in theory I could go anywhere and work as a nurse.
What are some of your greatest strengths as a nurse?
I am a very caring and nurturing person. I adapt quickly to any situation. I am also bilingual, so I'm able to support our Spanish-speaking families as well as our English-speaking families in navigating the health world.
Can you tell us about the bulletin boards you make to educate students about different aspects of health and well-being?
I have always been very crafty, therefore I really enjoy creating bulletin boards to help teach our students about different health topics. They are in a super visible place in the school, and I'll always theme it around different holidays or events. For example, every October I'll do "Say Boo to the Flu!" As a nurse, I am always teaching children about their health and how they can take care of themselves, and these boards are a really fun way to do that. The kids and staff love them.
It is currently National Nurses Week — what message would you like to send to your nurse colleagues?
Our job is very unique, and it can be stressful. We spend so much time caring for others, and I want to remind my colleagues that it is important to remember when to take a step back and take care of ourselves as well.
What do you like doing outside of work?
I love to travel — my boys, my husband, and I had a goal of traveling to all 50 states by the time they went to college. We didn't quite make it to 50 because of the pandemic, but we have been able to visit 36 states total! I also love trying different cuisines and photography. I took photography class in high school, and I've liked it ever since. My motto in life is to enjoy every moment and live life to the fullest.