Enjoying Another Successful School Year at South Shore Fine Arts Academy
14 November 2023
Mrs. Sims is glad her two daughters can benefit from the school's excellent teachers.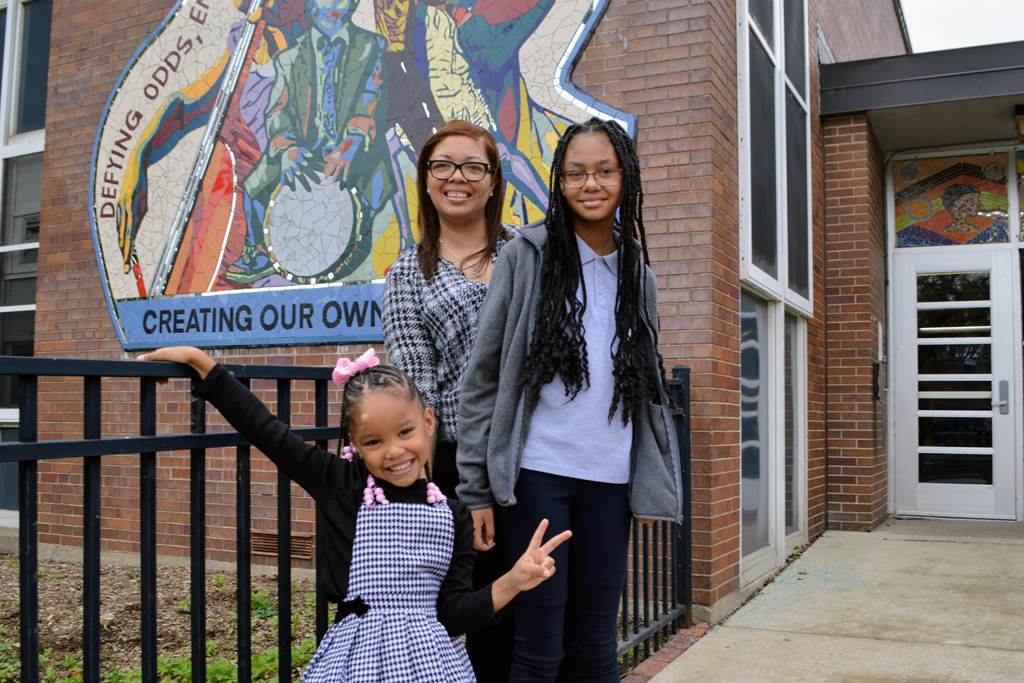 Mrs. Marcella Sims has been taking her daughter Malia to South Shore Fine Arts Academy for many years now. However, unlike other parents, she isn't dropping her off and leaving. She enters the school with her to work as a special education teacher. Mrs. Sims has been working at South Shore for eight years now, and Malia—who started at the school as a kindergartener—is now in sixth grade.
And, beginning this year, a third member of the family has been coming to South Shore too—pre-k student Mia. Mrs. Sims explains that while sending her daughters to her school wasn't her initial plan, she is glad that they ended up there.
"Upon working at South Shore, I learned quickly that there are excellent teachers here," said Mrs. Sims. "I felt like we were doing good things throughout the school, and that made me really invested in this community."
Even though Mia has only been in pre-k for a few months, Mrs. Sims already can tell that its play-based approach is building a foundation for her to become a lifelong learner. The pre-k classroom is divided into areas called "centers," and Mia finds so many of them engaging that it's hard for her to pick one as her favorite.
Malia is also navigating a transitional year. It's her first year of middle school and her first year switching classrooms for different subjects. She loves reading, noting that when authors write down what they are feeling, she can relate to that. Currently, her class is reading Amari and the Night Brothers, a fantasy novel about a girl searching for her missing brother.
---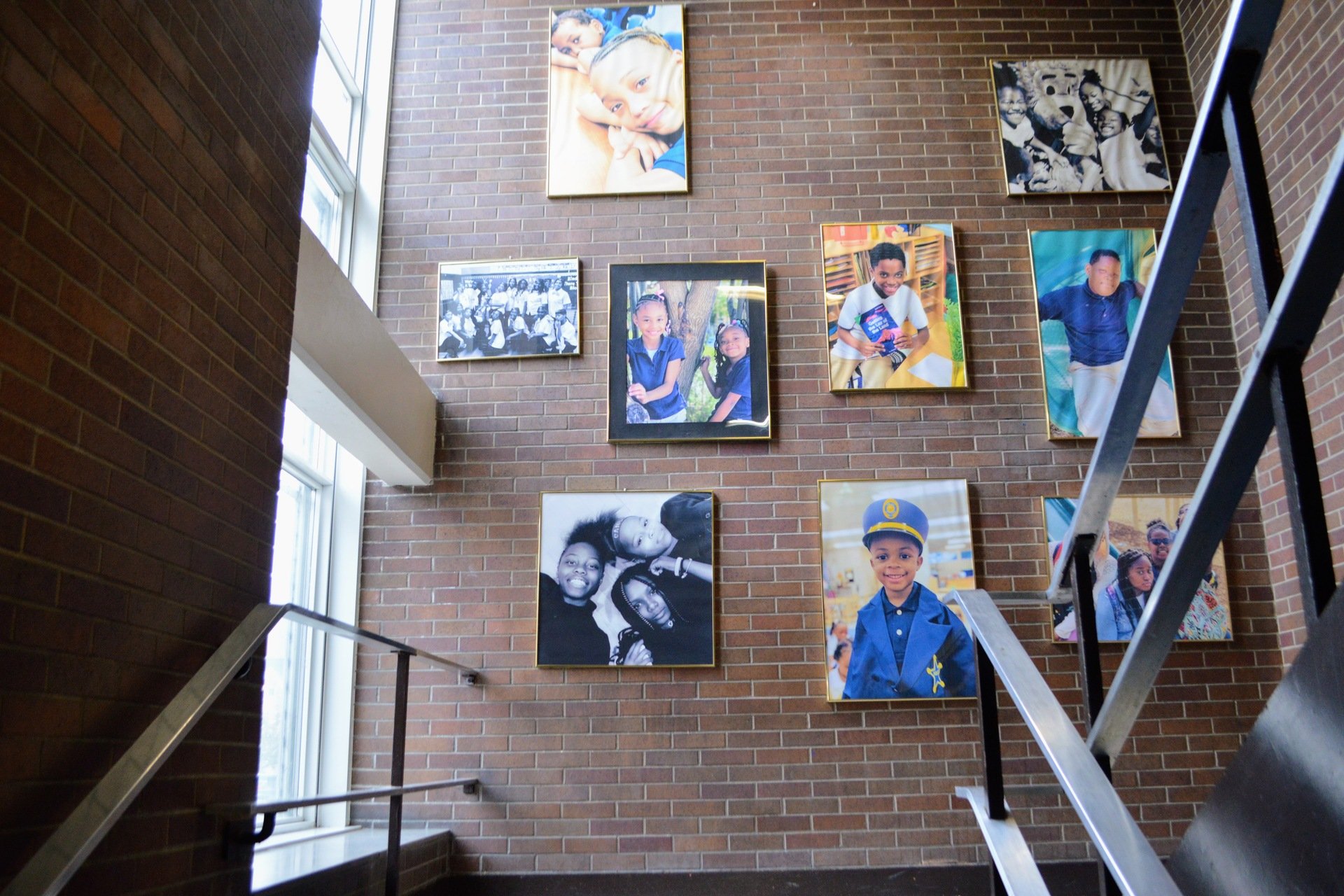 ---
"Even though school can be academically challenging sometimes, I have classmates who I've been with for so long that I know how to talk to," said Malia. "My teachers like to make my classes fun, and I feel great when I get work that I understand how to do."
Math doesn't come as naturally to Malia as reading does, but she's planning to focus more on math outside of math class by watching videos and increasing the number of practice problems she completes. She's also developing a budding interest in science with a science fair project exploring how antibacterial products impact bacteria.
In fact, she plans to pursue a future career in either science or psychology. She explains that these paths connect back to her interests in how the world works and how people work. Mia, on the other hand, has clearly been inspired by her school's strong focus on the fine arts.
"I want to be a dance teacher and a painter," said Mia. "I think when I'm a grown-up, I should get all the candy."
It's easy for Mrs. Sims to see how her daughters' time at South Shore can propel them toward their aspirations for the future. The school received a grant for a FUSE lab that will directly connect to Malia's interest in science. And Mia is in music class and has a wide range of after-school arts programming to choose from.
Like her daughters, Mrs. Sims has grown over the course of her time at South Shore. She started as a middle school English language arts teacher and then transitioned into her current role teaching special education to third-, fourth- and fifth-grade students. In her eyes, there is no better word to describe her experience than transformative.
---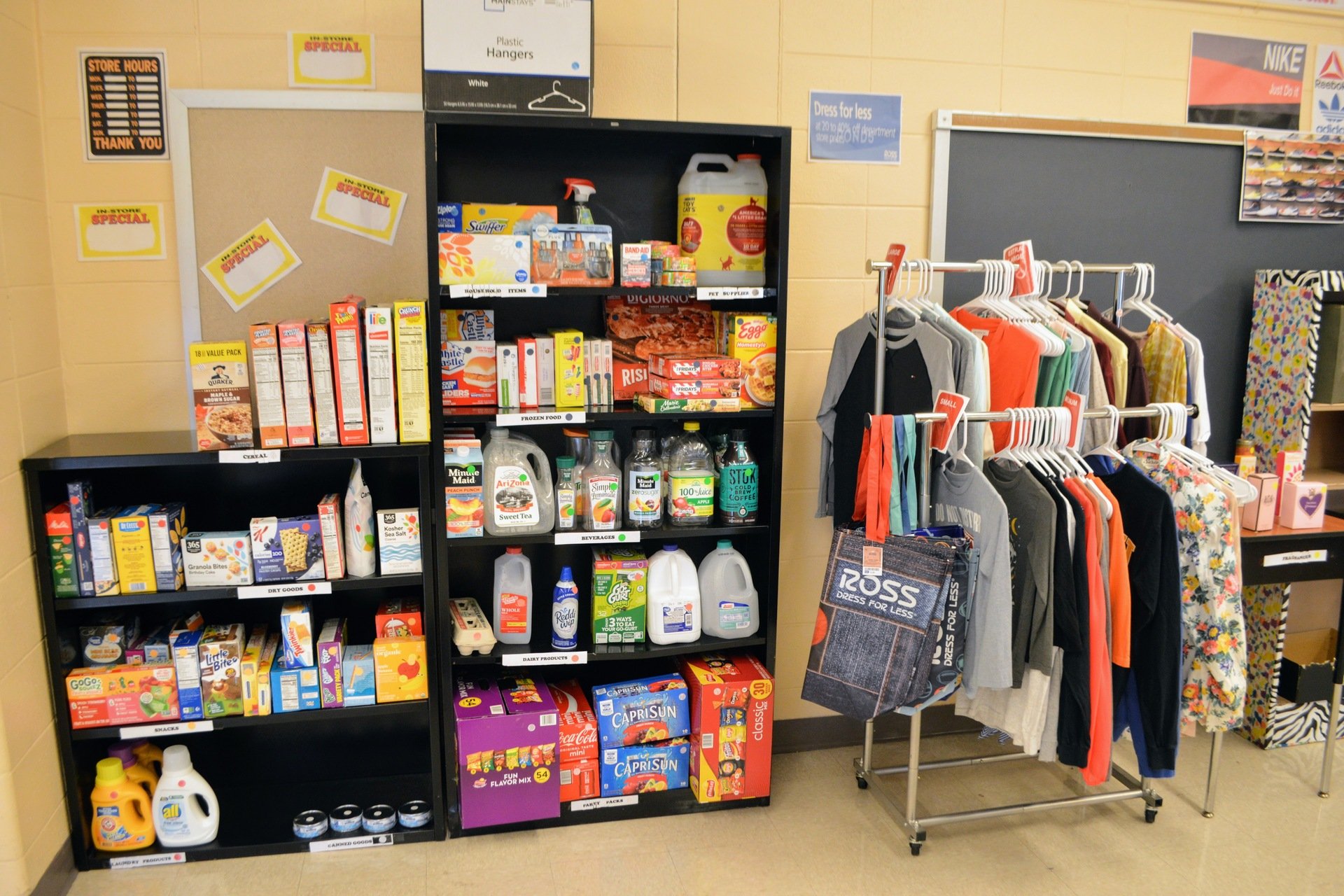 ---
Principal Vicki Brown explains that special education is an area that she has worked hard to enhance at South Shore. One example of this is her efforts to transform one of the school's classrooms into a space that helps students develop life skills such as making a bed, setting a table, and selecting groceries.
These spaces are fairly common in high schools that serve diverse learners, but elementary schools generally do not have them. Principal Brown believes that exposing her students to this type of environment as early as possible will help them reach higher levels of success after they graduate from her school.
In a few years, Malia will graduate from South Shore, and Mia will one day graduate from it as well. No matter what age they are or what stage of life they are in, they can count on their mom to provide support when they need it.
"I want both of them to keep doing what they are doing," said Mrs. Sims. "I think my role as an educator has made me a better mom in the sense that I know how to steer my children toward a path that focuses on education."
---