Seven Highlights from Hispanic Heritage Night at Scammon Elementary School
18 October 2023
While Hispanic Heritage Month is behind us, a great school year is just getting started at Scammon!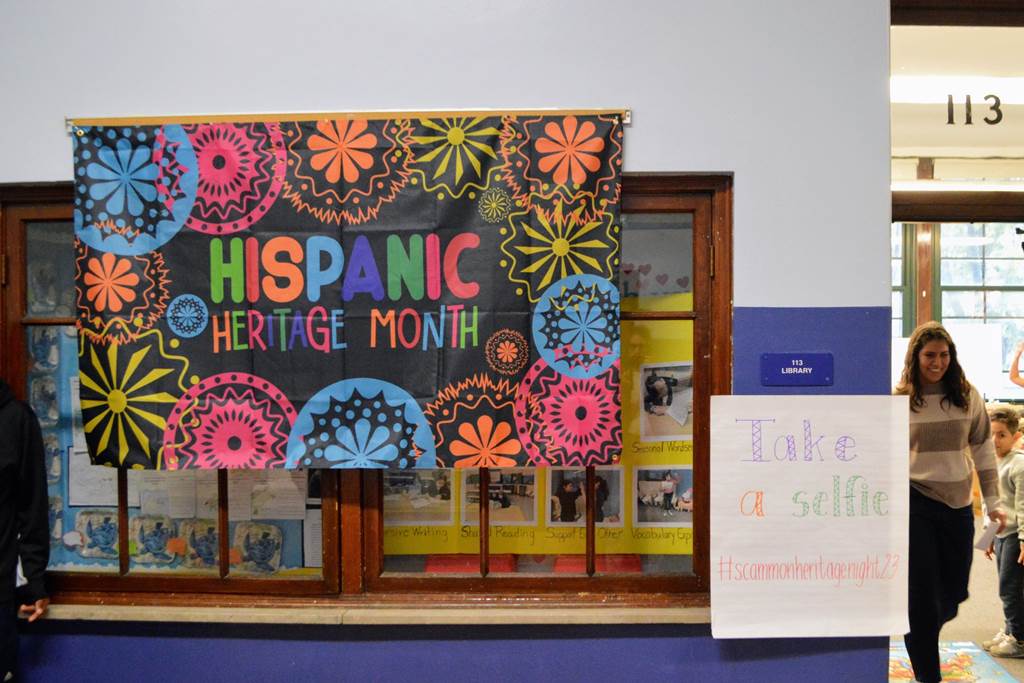 Hispanic Heritage Month may have come to a close, but the team at Scammon Elementary School could not let the month end without collaborating to host a fantastic Hispanic Heritage Night for their school community. The event was packed with parents and students smiling, laughing, and enjoying each other's company. The school's main hallway became a place to participate in crafts, games, and other fun activities. Individual classrooms opened up to offer even more fun. And Scammon's gymnasium allowed the community to enjoy student performances.
There were countless features of the event that we could spotlight, but we've selected seven of our favorites. Read more about them below.
---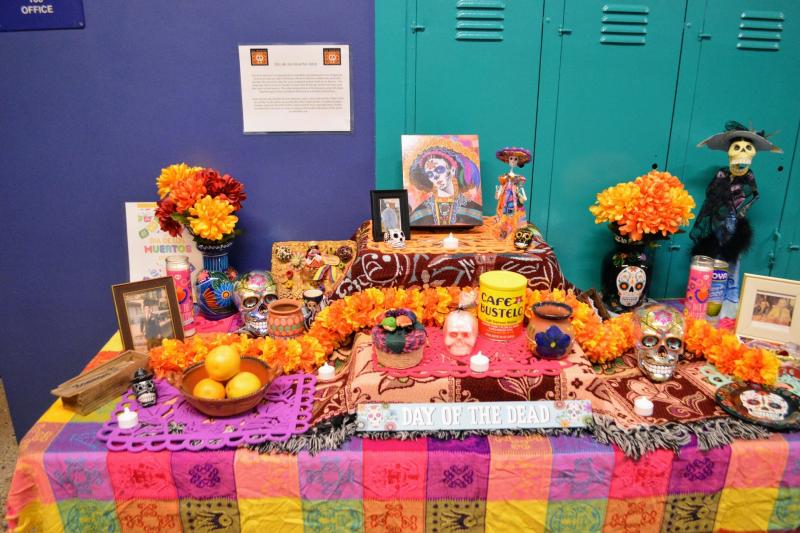 1. Amazing Decorations
The team at Scammon went above and beyond to make Hispanic Heritage Night a bright, colorful, and welcoming event for all members of the school community. In addition to creating a fun background for students and parents to take photos in front of, they made sure every area of the school prompted students to feel proud of their culture. One highlight was a magnificent altar for Dia de los Muertos that showcased the symbols and history of this Mexican tradition.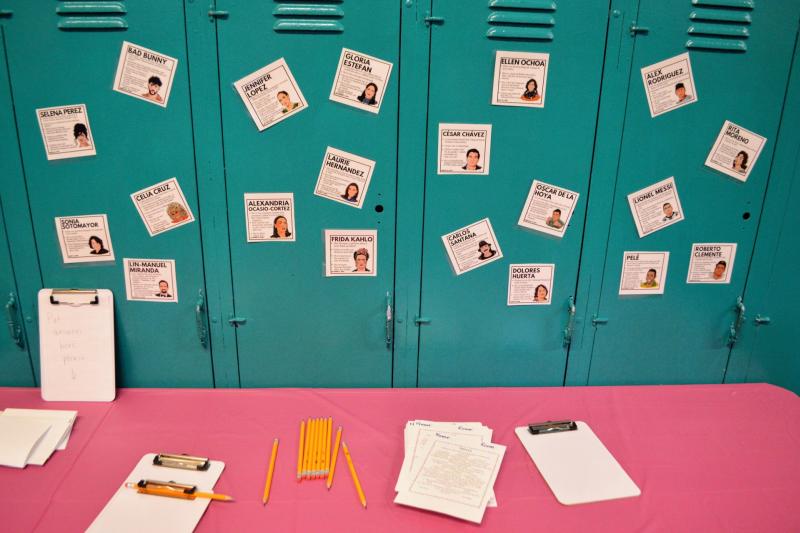 2. Opportunities for Learning
One of the first stations you might encounter at the event was a Hispanic Heritage Month trivia game. Even though the event focused on fun, this activity provided students with a way to keep learning even after the school day was over. While they answered trivia questions, they were also able to learn fun facts about prominent Hispanic figures. Want to put your knowledge to the test? Try answering the three questions below.
What is the Spanish-speaking country with the largest population?
See the correct answer here.
What type of art was Frida Kahlo known for?
See the correct answer here.
Hispanic Heritage Month was first recognized in the United States in what year
See the correct answer here.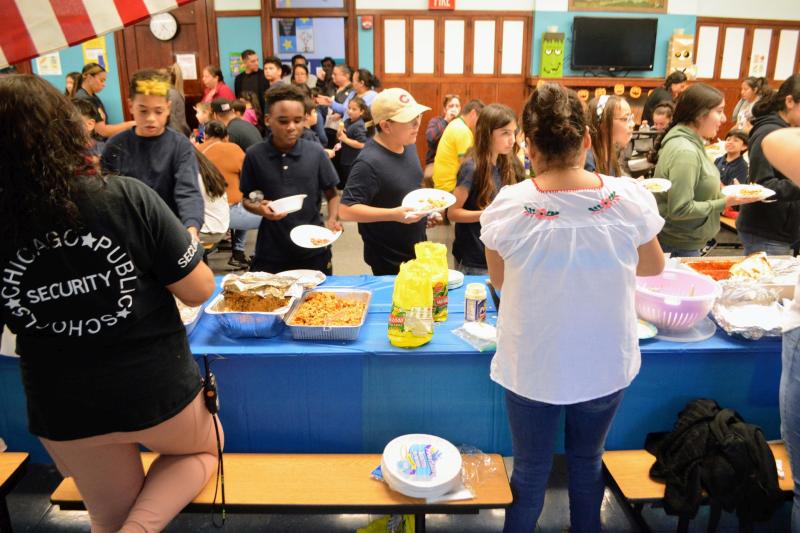 3. Delicious Food
The longest line of the afternoon was definitely that of students and parents waiting to try the various dishes that members of the Scammon community had brought to share. The chicken tinga tacos were a favorite, just one example of how the cuisine further highlighted the sense of pride that the community has in their Hispanic heritage. School staff and volunteers happily kept the line moving so the community could enjoy their meal before heading to other activities.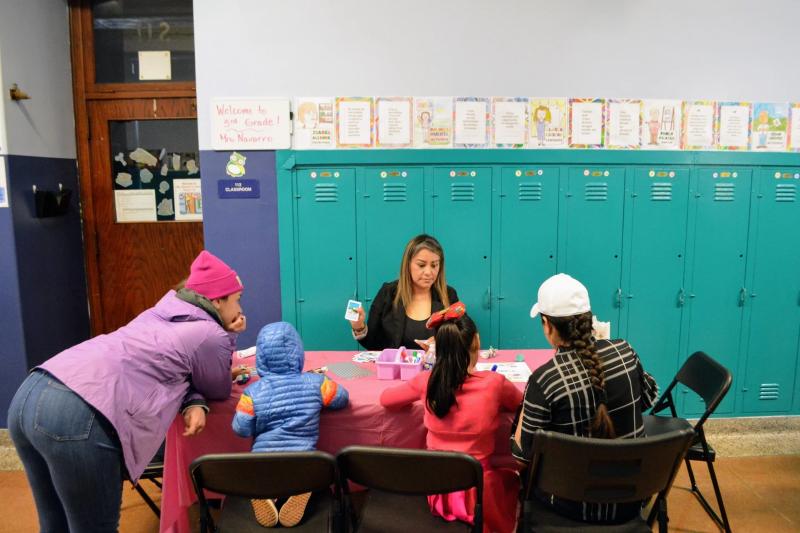 4. Lotería Fun
Lotería is one of the most recognizable games associated with Hispanic Heritage Month, and the staff at Scammon made sure that students of all ages were able to partake in the fun. They coordinated two Lotería games in their main hallway, one with smaller game boards for younger students and one with larger ones for older students. These games were a great way for students and parents to build positive memories with each other.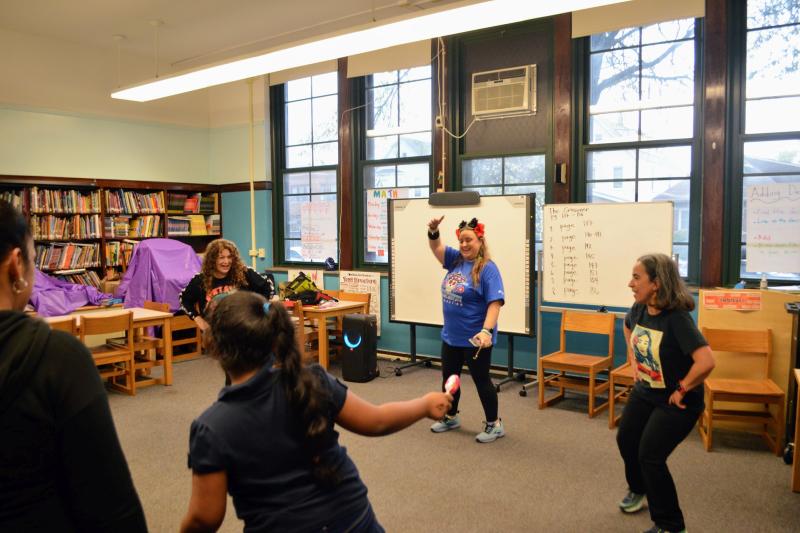 5. Time to Dance
With all the fun that students and families were having, it was essential for there to be a space for them to let off some steam. One room within the school was devoted to music and dancing, and it was full of energy for the entirety of the event. The catchy tunes being played made moving to the beat irresistible for so many members of the Scammon community—no matter their age!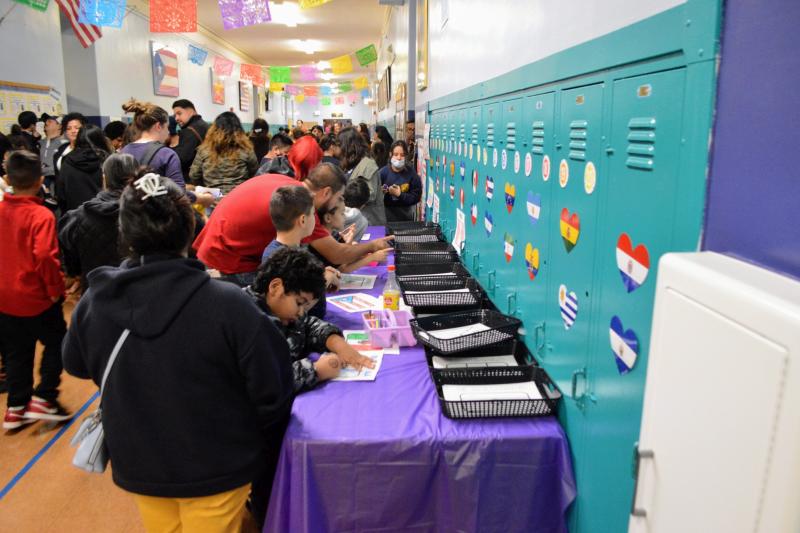 6. Arts and Crafts
Many of the stations lined up throughout the hallway gave students an opportunity to create something that would serve as a memento reminding them of the awesome time they had at Hispanic Heritage Night. One station encouraged students to celebrate where they come from by coloring a flag that represented their nationality. Another showed students how to make a maraca using dried beans, a spoon, and a plastic egg.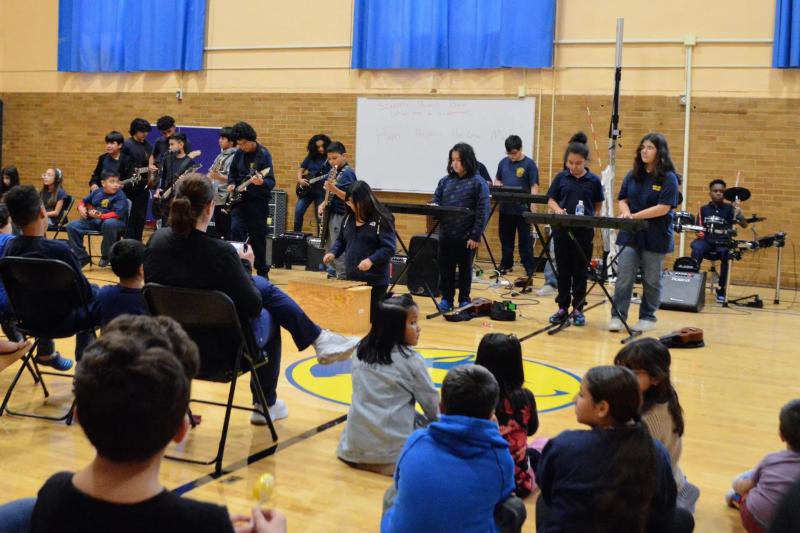 7. Student Performances
One of the best aspects of this event was that it gave Scammon the opportunity to showcase how talented its students are! Supporters packed the school's gymnasium to cheer on members of the school's modern band. Students in this band have been building their skills using instruments from the drums to the keyboard to the guitar. They impressed their audience by performing a variety of well-known songs, such as "Oye Cómo Va" by Tito Puente.
Scammon's Hispanic Heritage Night was a huge success that highlighted its strong community focus and dedication to helping students find joy and pride in their identities. While Hispanic Heritage Month is behind us, a great school year is just getting started at Scammon!