Bilingual Teacher Uses Her Unique Perspective to Inspire Her Students
06 September 2023
Mrs. Garcia-Saldana has created a classroom environment where everyone feels like they belong.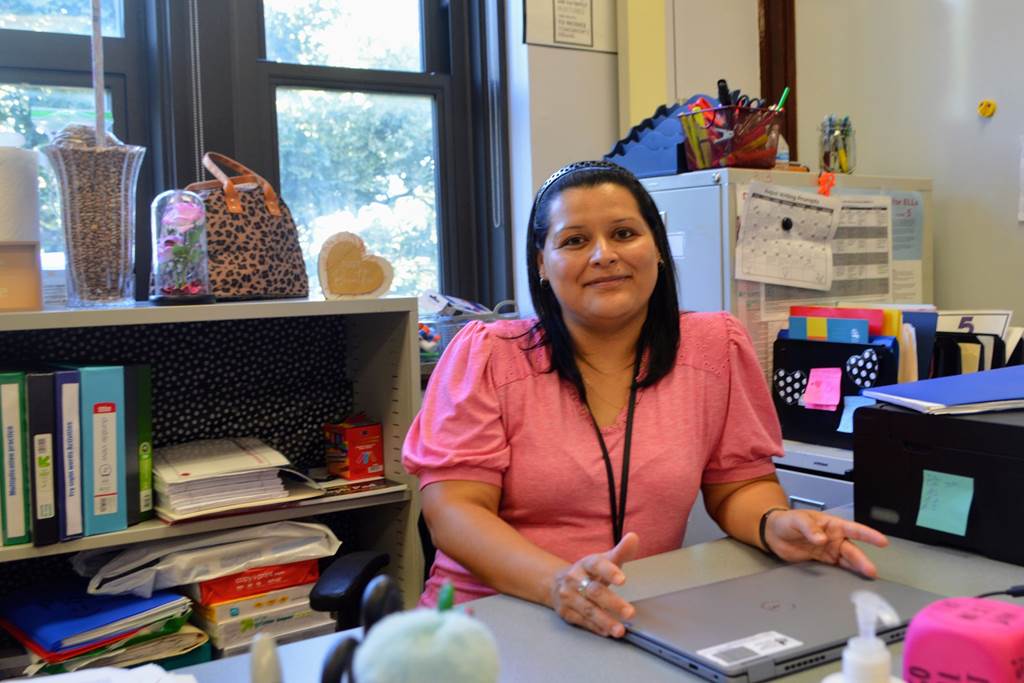 Fifth-grade students at Burbank Elementary School have gotten to know Mrs. Isela Garcia-Saldana over the past few weeks as their teacher for this school year. What they may not know is that she is connected to Burbank in so many other ways. She's a mom of both a current Burbank student and two Burbank graduates. She's a former Burbank parent volunteer and special education classroom assistant. And Burbank is her neighborhood school as well—she lives right down the block.
She's also a CPS graduate and, like many of her students, came to the United States when she was young. All of these different pieces of her identity have allowed her to create a classroom environment where everyone feels like they belong.
For example, her daughter helped her select her classroom decor. Ms. Garcia-Saldana was unsure if she should place encouraging messages on her classroom walls. Her daughter explained to her that when a student feels bored or zones out for a bit, one of the first things they may do is read what's around them. So, now, if a student in Ms. Garcia-Saldana's classroom takes a quick mental break, they'll be able to read "Hoy es otra oportunidad para ser mejor," (Today is another opportunity to get better) or "Todas las cosas son difíciles antes que fáciles," (All things are difficult before they become easy).
"My role as a mom also helps me put myself in the shoes of my parents," she said. "When I have a difficult situation involving a student, I focus on building my relationship with them and working with the parents to help the students in the ways they need it."
---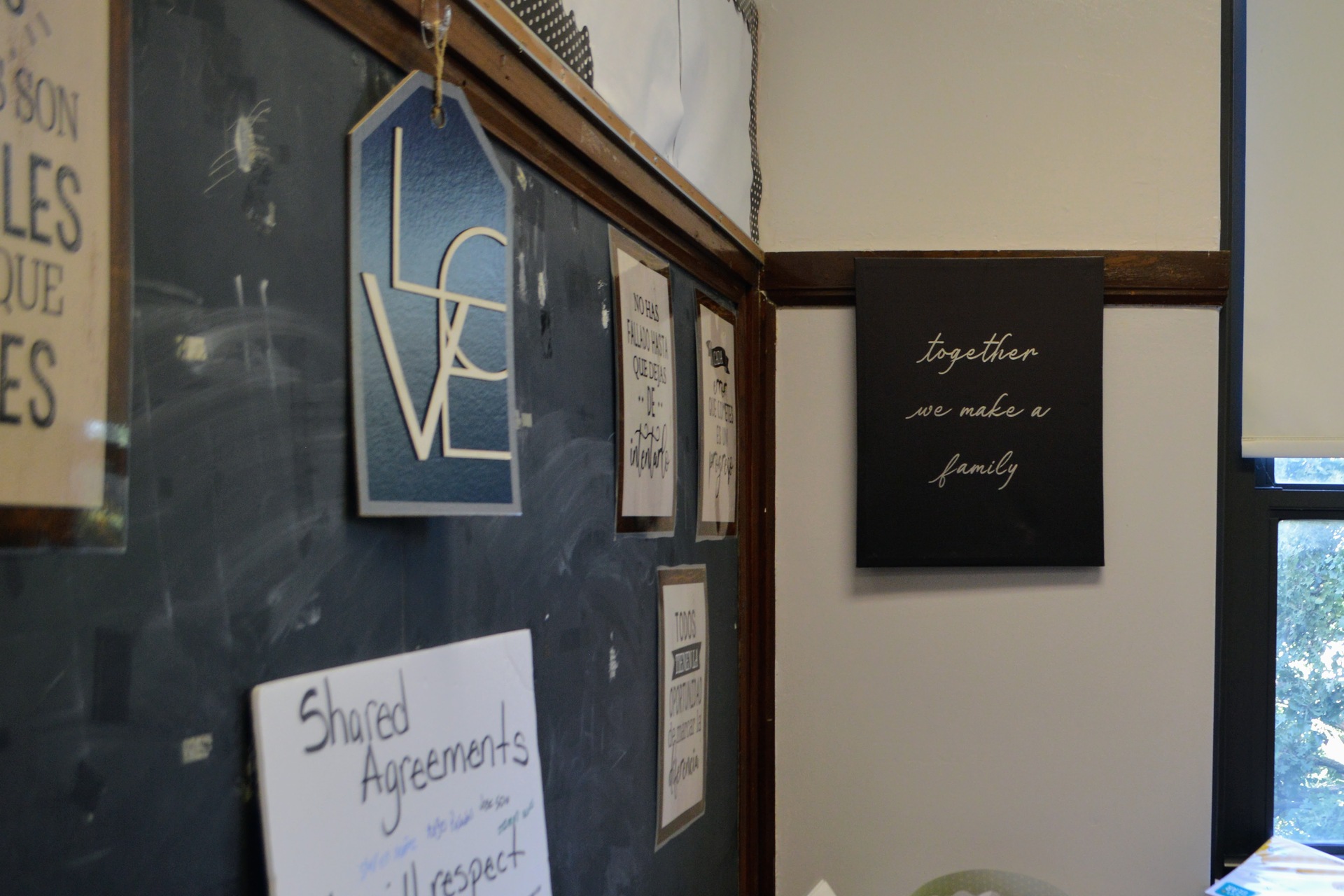 ---
Ms. Garcia-Saldana's approach to teaching stems back to the fact that she enjoyed school growing up and felt that she had great teachers in her bilingual classes. The two words she thinks her students would use to describe her are "kind" and "fair." If a student needs supplies, she makes sure to provide them. If they make a small mistake, she doesn't make a big deal about it.
She notes that leading her classroom with these values is especially important for her students who are new to the country, as they are often especially afraid of making mistakes. To meet their social-emotional needs, she uses the beginning of the school day as a time for students to eat breakfast and talk with each other. This helps them bond with their peers and gives Ms. Garcia-Saldana an opportunity to share her background.
"When students learn that I was a newcomer and see that I speak their language, it makes them feel really comfortable," she said. "We sometimes talk about what we miss from Mexico, and I can build their confidence that they will be able to build a new home here."
Academically, writing is one of the key skills she wants every student to excel in by the time they move on to sixth grade. If a student knows how to write a successful essay, she feels like she has succeeded. Math is another focus of hers. To help all of her students succeed with math, she uses differentiated instruction and small groups to meet all of her students where they are.
While her previous experiences working at Burbank have given her confidence that she can excel as a teacher, she still has goals for herself. She describes herself as a very introverted teacher, and, this year, she wants to come out of her shell more.
"A lot of teachers have reminded me of the importance of being myself, but I want to become a more energetic, fun teacher," she said. "I always tell my students to never give up and to try their best, and they will be fine. They usually are, and I need to remind myself of that, too."
Ms. Garcia-Saldana believes she's stayed connected to Burbank for so many years because of its supportive community. She can't think of a negative experience she's had there—just so many positive ones. Students are already leaving notes on her desk to thank her for being such a great teacher.
And this school year will certainly be one to remember for her. She anticipates going on maternity leave in October to give birth to her fourth child.
---