Franklin Fine Arts Teacher, Former Student, Advocate for The Arts
09 May 2019
First-grade teacher Alyssa Dee teaches at the very school she attended from second to eighth grade, Franklin Fine Arts Center.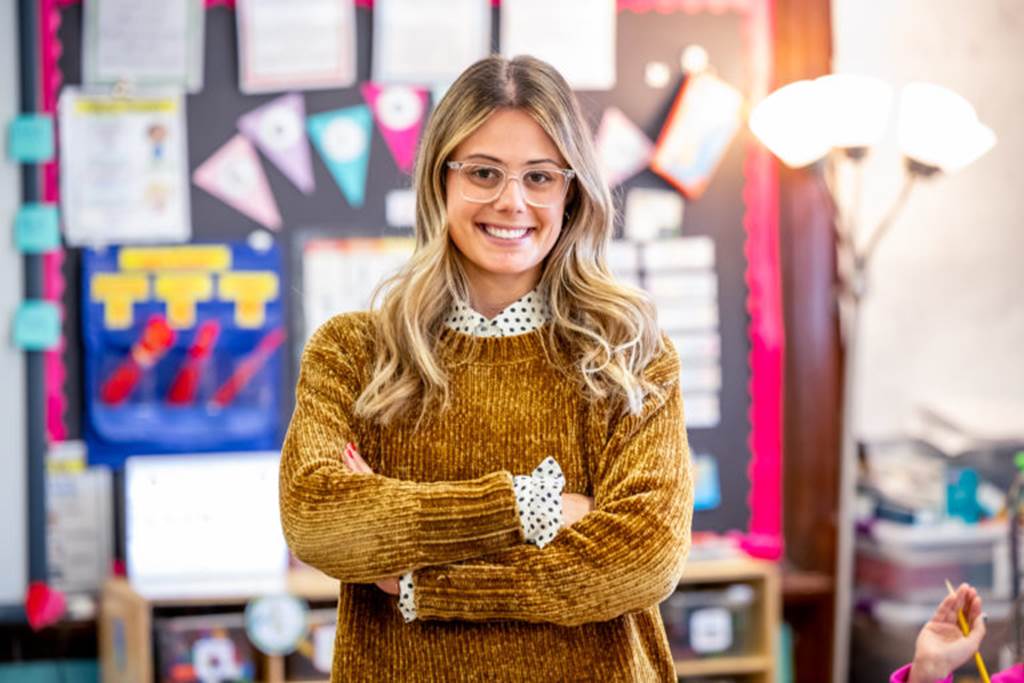 It's Teacher Appreciation Week and we are highlighting teachers throughout the district. This week, we will be highlighting a different teacher each day to showcase their exceptional commitment to students. Please share this story and help us shout out CPS teachers all week.
Meet first-grade teacher Alyssa Dee, who teaches at Franklin Fine Arts Center.
First-grade teacher Alyssa Dee says it's a special feeling when she walks into Franklin Fine Arts Center every morning.
Not uncommon, but definitely unique, Dee teaches at the very school she attended from second to eighth grade.
When an opening appeared, she said she eagerly applied, remembering the fulfilling experience she had as a student.
"I teach in the same building with teachers who were here when I was a student," said Dee.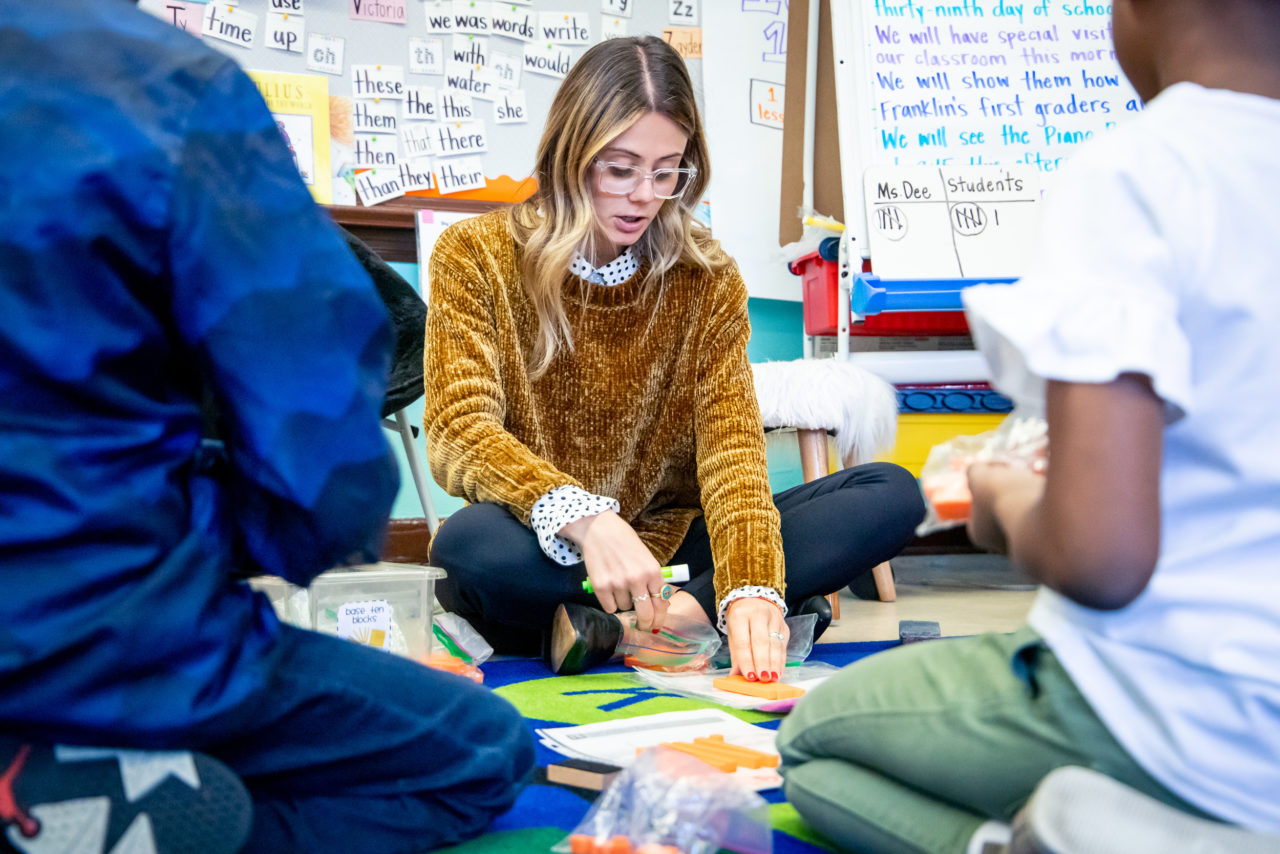 In her fourth year of teaching, she said she's a big advocate for an arts education.
"My parents were always big on the arts, taking [my sister and I] to plays, music classes, museums, etc.," said Dee.
Now as a teacher, she said that she fully understands the impact that exposure can have on a child, especially young.
"For many of our students, it's like stepping in another environment, one where they can break free," said Dee. "For some, this is their only time to be exposed to art. An art teacher is doing more than giving them paper and drawing pencils. He or she is giving those students an opportunity to shine."
The Journey
Although she enjoyed tutoring throughout high school, and continued while in college, Dee said she didn't recognize right away that teaching was her calling.
"If you had asked me when I was going to college if I would do teaching, it would have been a 'No'," she said.
As a third-grader, she said her favorite teacher inspired her to also become a teacher, but she hadn't thought about it again until the end of high school.
"Throughout elementary school, whenever anyone asked me what I wanted to be when I grew up, I always said a 3rd grade teacher," said Dee, sharing that as a teenager she wasn't sure which career path to take.
Following her best friend from high school, Dee attended the University of Illinois-Urbana Champaign, and initially, applied for the business college with her, leaning toward majoring in marketing.
The plan didn't work out.
"I didn't test well, and so got placed on the waitlist," said Dee. "I was automatically deferred to the General Studies program."
Even still, Dee said she believed that she would get in later. As she began taking college courses, though, she discovered that a marketing career was no longer the direction she wanted to be headed in.
"I started reflecting, and felt myself at a fork in the road," said Dee. She began looking back over her life and focused on things she always found joy in doing. Tutoring had always been a passion, she said, adding that she always loved working with students and discovering their strengths and weaknesses.
During her freshman year of college she continued tutoring students, this time at different locations in Champaign. One of her placements put her in a middle school.
"I was tutoring and helping out in classrooms and I started to really love it," said Dee.
That was just what she needed.
"My sophomore year I applied to the education program and I finally started feeling like I was doing what I wanted to do," she said. "I think being able to tutor brought back that love I had for helping other people. Teaching was my calling, but I didn't recognize it right away."
Now at Franklin, Dee said she's very happy and feels that she's where she belongs.
"We are like a family," she said.