So Much to be Thankful for at Von Linné Elementary School
29 November 2022
Ms. Nieves and her son Carmelo have an immense amount of gratitude for the supportive community at their school.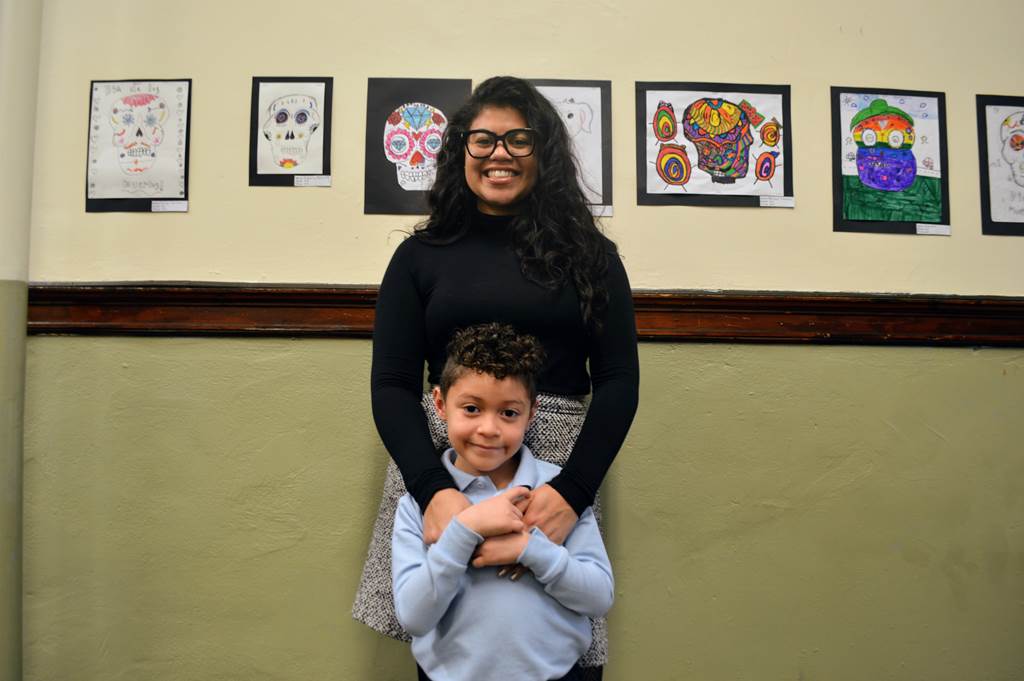 Ms. Aubrey Nieves' educational journey has led her to many different Chicago neighborhoods. She grew up in Lake View. An internship at a Head Start early childhood education program in Humboldt Park solidified her love of teaching. And she's lived in Avondale for the past 16 years, right down the block from Carl Von Linné Elementary School, where she's taught for nearly nine years.
A few years ago, Ms. Nieves joined a long list of staff members at Von Linné, including current Principal Gabriel Parra, whose children are students at the school. Her son Carmelo is now in first grade. While she initially had some concerns about losing the separation between school and home with Carmelo attending Von Linné, her trust in the other teachers at the school and belief in the school's mission ended up making her decision to enroll him easy.
"Carmelo started at Von Linné remotely, and, when he started coming in person, the transition was seamless," said Ms. Nieves. "There are amazing programs here, and Carmelo also knows his boundaries. He'll call me Ms. Nieves in the hallway, but he'll also sneak a hug here and there."
In terms of the programming at Von Linné, Carmelo is especially enjoying his enrichment classes in art and music. He is also building his proficiency speaking in both English and Spanish through the school's focus on dual language instruction. In science class, he's been learning a lot about different animals and plants.
"I've been learning about turtles, leopards, and porcupines," said Carmelo. "We were studying how these animals live in the wild and how they protect themselves against other animals that attack them. My favorite animal is definitely a cheetah, but I also like axolotls and hedgehogs."
---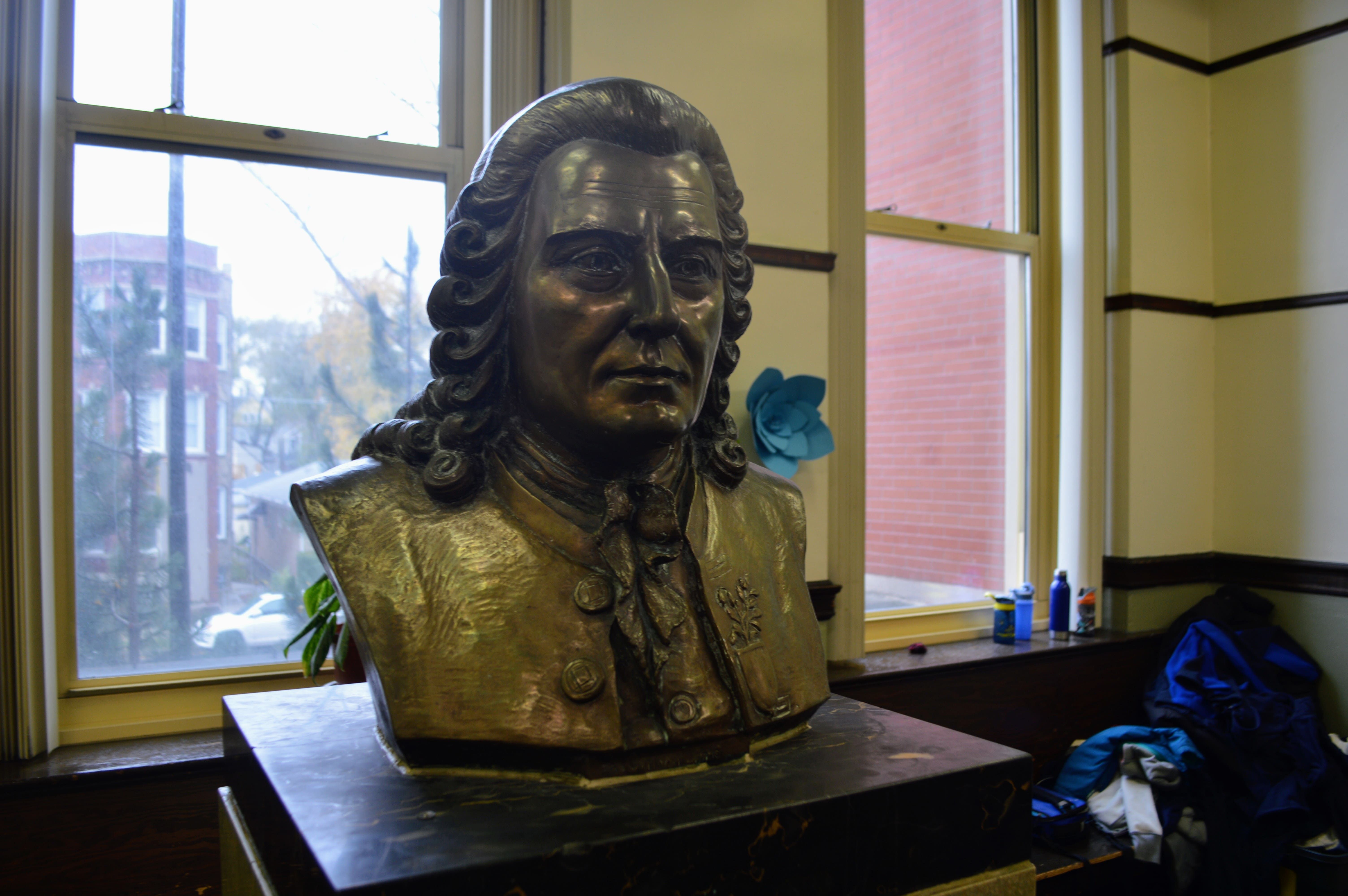 ---
One of Carmelo's current goals is to get a hedgehog as a pet, while his mom is more focused on making sure his time at Von Linné helps him grow into a successful and confident member of society. While she has no doubt that his top-notch teachers will continue to help him build his academic skill set in both English and Spanish, she is paying especially close attention to his social-emotional needs.
"First and foremost, I want Carmelo to be happy and excited to come to school," said Ms. Nieves. "We can always work on academics, but we shouldn't forget that school is also where you learn to become a good person. Ultimately, I want him to grow up to be a kind and loving human being who is confident in himself and his decisions."
The holiday season is always rooted in gratitude, and, this year, Ms. Nieves says that she is thankful for her family, the support of her colleagues at Von Linné, and the Avondale community that she has been a part of for so many years. While Carmelo hasn't lived in Avondale for as long as his mom, he also feels the support of those around him.
"I'm thankful for everything that I have been blessed with, including my family," said Carmelo. "They help me when I have trouble with something, or when I am sad or mad."
Ms. Nieves views being at Von Linné with Carmelo every day as a blessing as well, and she has loved getting to watch him learn and grow. She also cannot wait to see what is in store for the future, including the prospect of having Carmelo in one of her science classes in a few years.
She believes that her finding Von Linné, staying for so many years, and then enrolling her son at the school is a good reminder to other families that amazing academic opportunities for their children may be closer than they think.
"If you see how many teachers have their children here at Von Linné, it shows the level of trust that we have in the school and that other parents should have, too," said Ms. Nieves. "There are so many wonderful programs here and such a great connection with the community that makes this school just a really beautiful neighborhood school."
---