Kelly High School Principal Shares his Lifelong Connection to the Brighton Park Community
21 October 2022
Principal Magdaleno has been connected to the Kelly community since he became the school's soccer coach in 1999.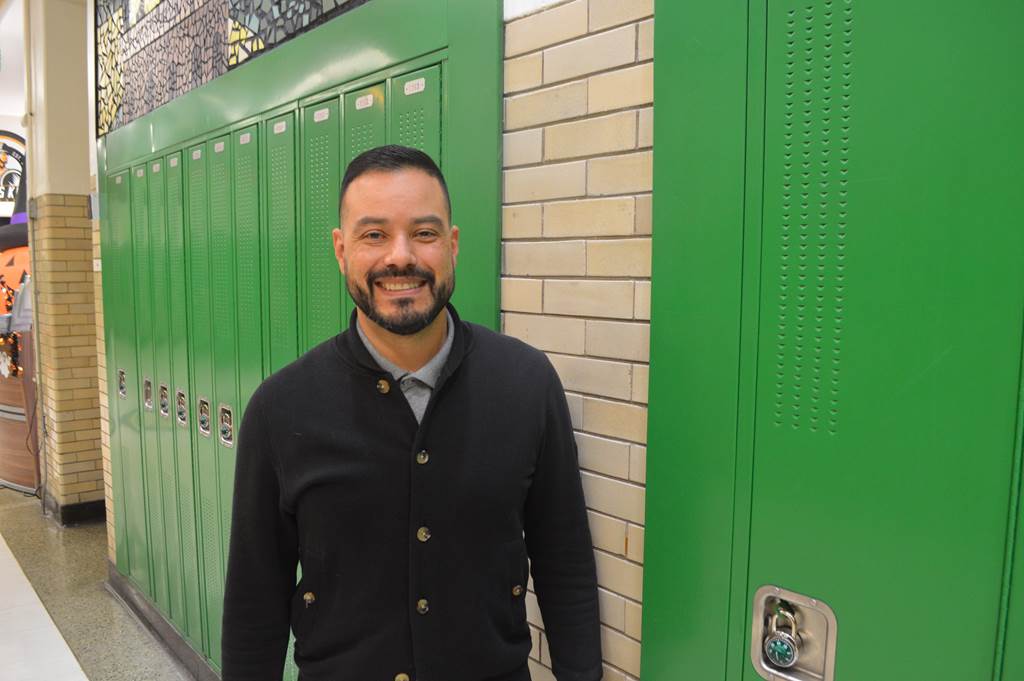 Principal Raul Magdaleno has implemented a new rule for graduation ceremonies at Kelly College Prep: the keynote speaker must be an alumnus of the school. His school community has loved this change, and graduating seniors have enjoyed hearing from everyone from Jesse Reyes, an Illinois Appellate Court Justice, to Cesar Rodriguez, the City of Chicago's press secretary.
Kelly staff and families are able to nominate alumni for consideration, which strengthens the deep sense of community within the school. This reflects the culture within the surrounding Brighton Park neighborhood, where Principal Magdaleno grew up. He's been connected to Kelly since he became the school's soccer coach in 1999. Fun fact: His team won the city championship in 2007 and 2010.
"Kelly reflects the Southwest Side of Chicago, which is a hard-working immigrant community," he said. "It's a blue-collar part of the city that prides itself in doing good work to represent their neighborhood and stay connected to a sense of community and family."
Even with his deep connection to the surrounding community, taking on a leadership role at Kelly was never one of Principal Magdaleno's priorities. Though he would push back when encouraged to become an assistant principal, his colleagues kept pushing him. Eventually, he took a "leap of faith" and moved into an assistant principal position—and loved it from the onset.
"As a teacher, I couldn't work with parents directly very often, but, as an administrator, I get to work with students, parents, teachers, and community agencies," he said. "That has felt great. I am making a change not only in the lives of our students, but in the trajectory of our community."
---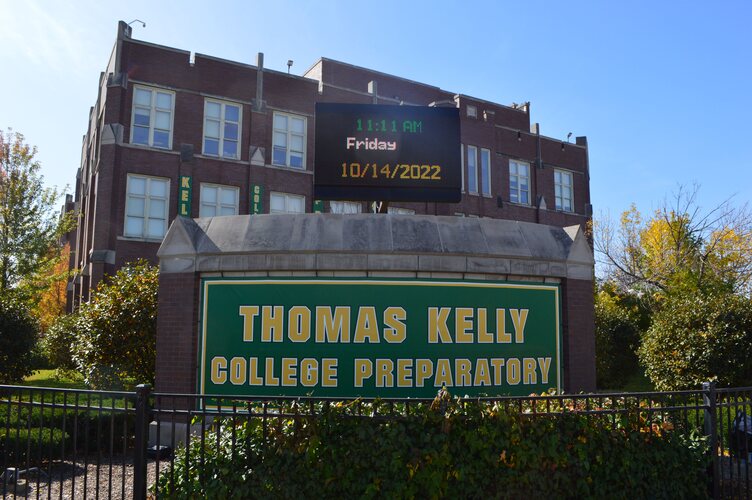 ---
This school year, Principal Magdaleno is focused on creating more student-centered learning environments at Kelly. His background as a social studies teacher has built his perspective that being student-centered in the classroom means using a curriculum that is relatable to students and their lived experiences.
He is also committed to meeting his students' needs through social-emotional supports. At the beginning of the school year, his team sent out a survey to learn every student's pronouns and their preferred learning styles. That information has acted as the foundation to build relationships with students and learn more about what they need to be successful.
Kelly also has many opportunities for students to become leaders within the school, which connects back to Principal Magdaleno's emphasis on distributed leadership with his staff.
"Before the pandemic, we had a student voice committee that was very active, but we felt that we weren't using it in the right way," he said. "Now, we have a student council, a student government advisory board, a student voice committee, and National Honor Society. All of those groups participate in different aspects of the decision-making process."
Principal Magdaleno knows that beyond seeing themselves in the curriculum and developing their leadership skills, his students need opportunities to connect with adults who understand what they are going through. That's why he is extremely intentional about hiring within the community, often adding Kelly alumni to his team. He estimates that about 30 current Kelly staff members are former students.
His own story highlights that when students see themselves reflected throughout their school building, including in their school's leadership, great things happen. And to keep those great things happening at Kelly for years to come, he's always willing to learn from those around him.
"It feels amazing to be a Latinx leader. At the same time, I think every school leader should have a group of principals they can lean on," he said. "Both new principals and veteran principals should make sure their principal text threads include as many principals as possible, because everyone has different lived experiences and can provide a wealth of expertise."
Happy Principal Appreciation Month! Celebrate your favorite CPS principal using the social media toolkit developed by our partners at the Chicago Public Education Fund.
---