Meet Three Outstanding Principals from Across the District
27 October 2022
We're wishing a happy Principal Appreciation Month to these three principals—and all of our principals across the District.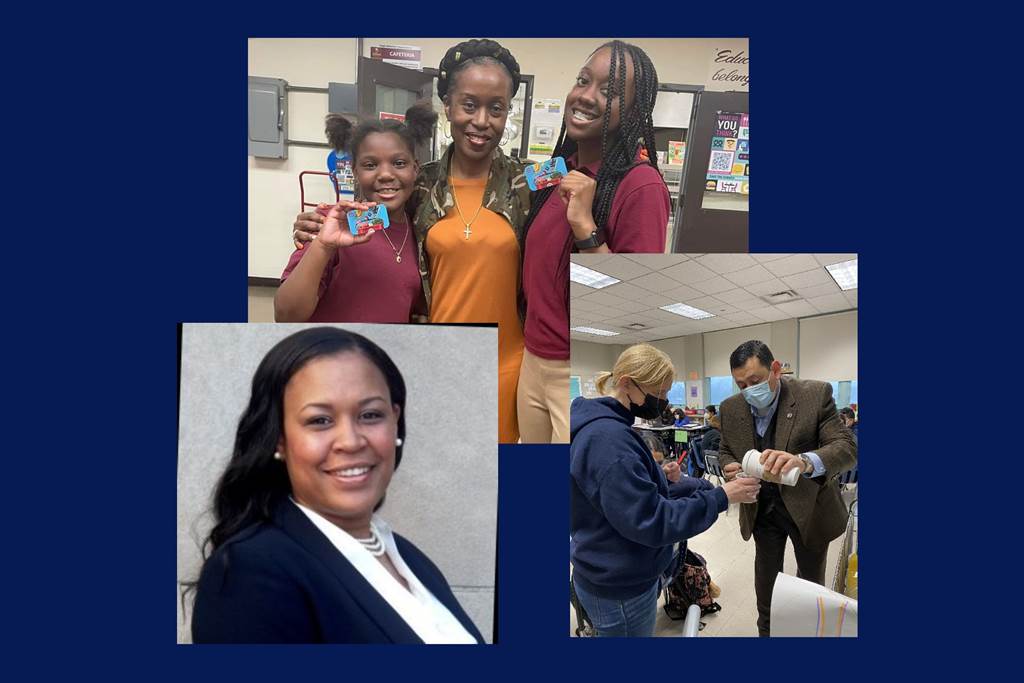 Happy Principal Appreciation Month! While October is coming to a close, we could not end the month without spotlighting a few more of our fantastic school leaders. From Humboldt Park to Uptown to Back of the Yards, these three principals have gone above and beyond to support their school communities. Each of them takes a student-centered approach to their roles, working tirelessly to meet both the academic and social-emotional needs of all students. Get to know each of them more below.
---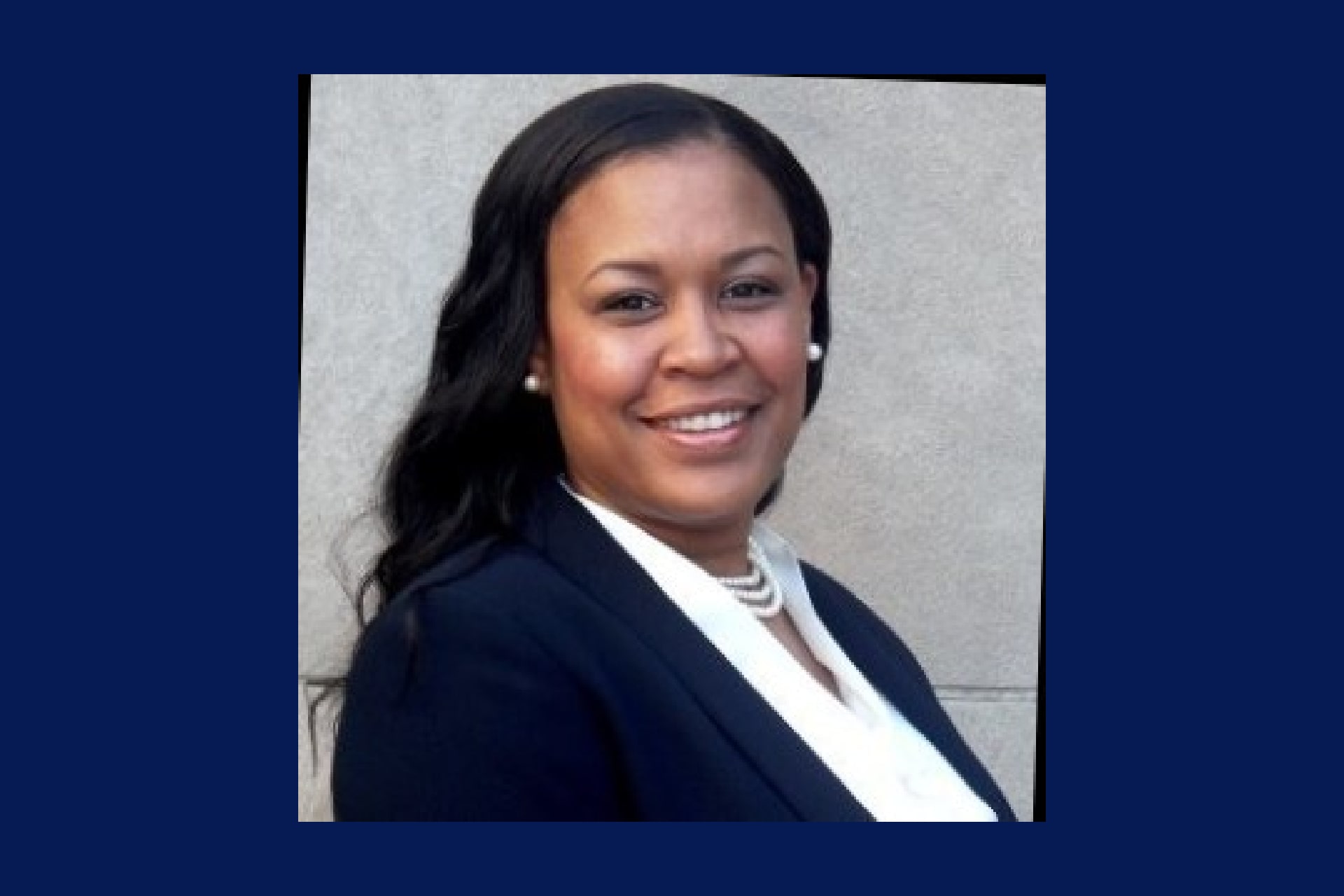 ---
Principal Kahinde Longmire, Principal of McCutcheon Elementary School in Uptown
You can trace Principal Longmire's journey to becoming the principal of McCutcheon all the way back to her kindergarten classroom. She recalls being extremely excited about kindergarten after learning that her teacher was from Africa because she knew her name, Kahinde, had Nigerian roots. She still keeps in touch with that kindergarten teacher and, since then, has worked in public and private schools for the past 27 years.
"I want to make sure that students have a great experience in every stage of their academic career just like I did," she said. "Every student should come to school excited about school and feeling supported, nurtured, and protected. That will allow them to have authentic learning experiences where they feel like they can conquer the world."
This school year, Principal Longmire is focused on closing the gaps that have been widened by the COVID-19 pandemic, with a specific focus on supporting the school's bilingual population. One strategy she is implementing is student-led conferences. Every student will create a presentation that uses data to outline their strengths, weaknesses, subjects they are excelling in, and subjects they are struggling with. They will also set goals for each subject, as well as their attendance and social-emotional growth.
After creating their presentations, they will have an opportunity to present them to their parents and talk through their data and goals for the year.
"Our students becoming comfortable talking about who they are as students will be one of my greatest successes as principal," she said. "When they have a voice in their learning experiences, it will help them feel positive and confident about the work they want to do throughout the year."
---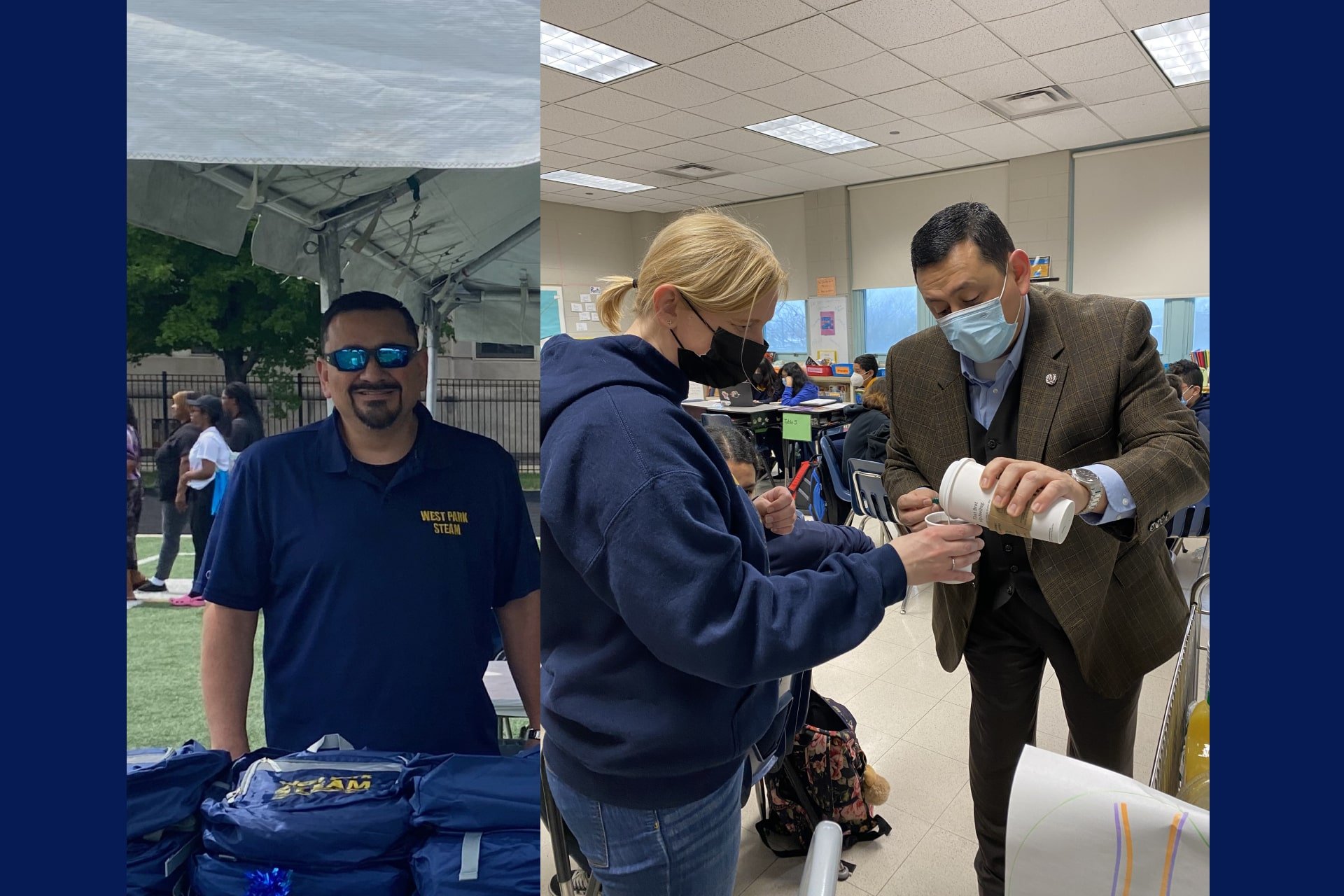 ---
Principal Pedro Beiza, Principal of West Park STEAM Academy in Humboldt Park
Principal Beiza believes there are four components to helping students find their voice and be active agents in their learning: collaboration, critical thinking, creativity, and communication. He's tried to embody these qualities since he joined West Park in March. While he notes that initially being an outsider can be a challenge, he's been extremely impressed by the school's welcoming and supportive community. He also views building relationships as one of his biggest strengths.
"As a new principal, I'm humbled to be part of such a dedicated group of passionate school leaders," he said. "It's a very demanding profession, but I feel that we all must continue to be driven by what's best for kids and doing great work that inspires our respective communities."
One of his overarching goals in his new role is to implement West Park's STEAM (science, technology, engineering, arts, and math) programming in a way that maximizes each student's academic growth. He wants to shift his students' mindsets from seeing STEAM as a separate entity from their other subjects to seeing it as something that is incorporated into everything they are learning.
By doing this, he hopes that students are able to see themselves in future STEAM careers, and he also strives to build relationships with STEAM-focused high schools so students can continue discovering their passions even after they graduate from West Park.
"I've been really inspired by the District's willingness to connect with administrators to better serve students. There's been a distinct shift that views us as partners," he said. "This will be key to carrying out our response to the pandemic by providing supports and services that will help drive high-impact instruction."
---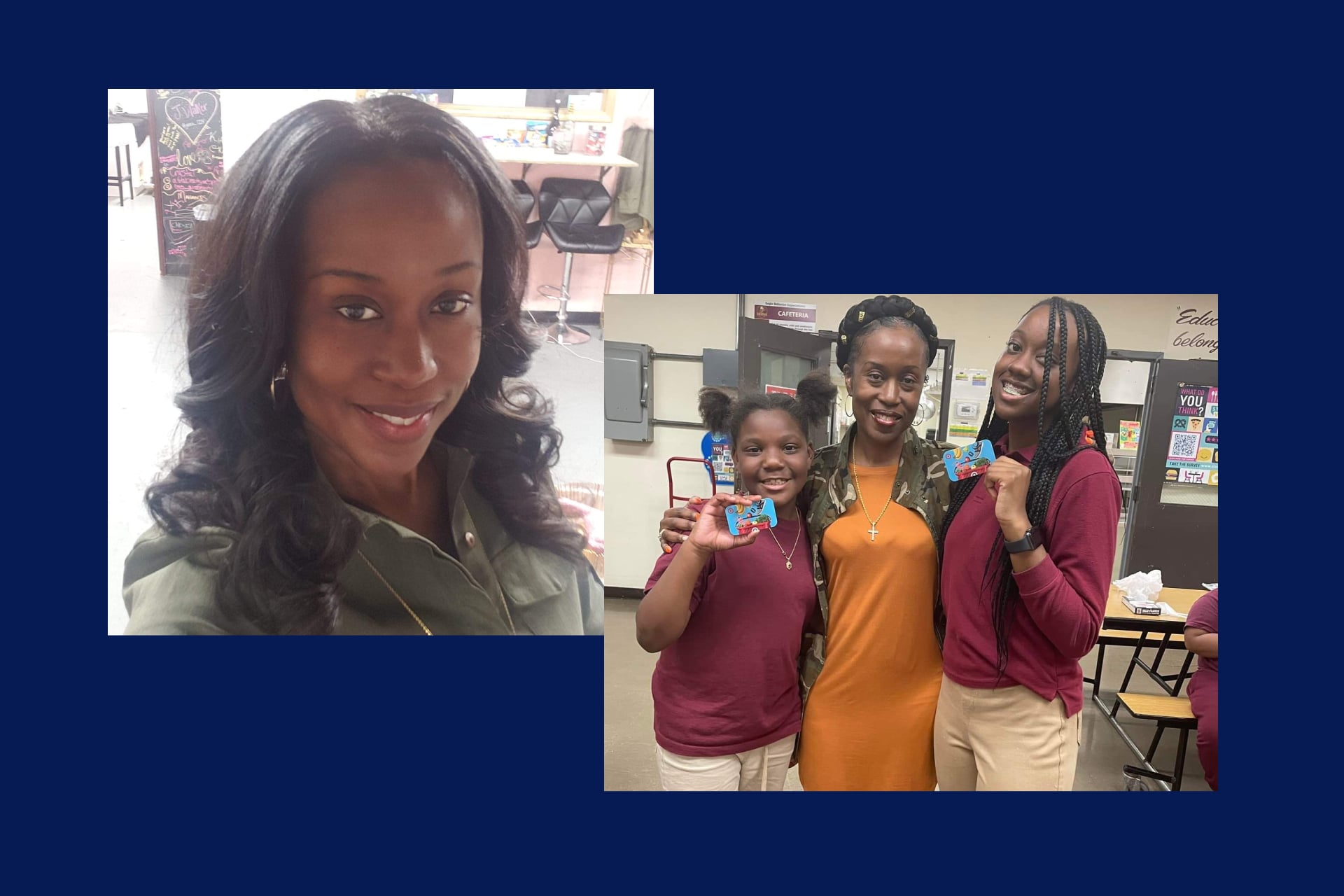 ---
Principal Regina Roberts, Principal of Sherman School of Excellence in Back of the Yards
Teaching was not Principal Roberts' first career. After working as a reporter and becoming a stay-at-home mom, she was looking for a way to contribute more to society. Social responsibility has always informed her career decisions. So, she started substitute teaching and has worked her way up all the way to school leadership. If she were to go back to her first few years, the advice she would give herself is to take notes on the practices she was implementing, because many of them, such as social-emotional learning (SEL), remain important today.
"I think teaching is a gift, and it's remarkable to look back at the best practices I was implementing as a sub without any formal training," she said. "Success in this profession is all about relating to people. When others see that you come from a place of love, care, and compassion, it resonates with them and inspires them to be successful."
With the pandemic still top of mind, Principal Roberts is not only focused on SEL for her students, but also for her staff. Her philosophy is that because students often take their cues from the adults in the building, she needs to prioritize ensuring that her staff has the professional development and other supports they need.
At the same time, she leads with a student-first lens. If her staff members come to her with an idea, she always asks them to connect it back to the students. This year, with Sherman being a school known for personalized learning, she wants to increase academic rigor and continue to hold high expectations for her students, while also differentiating instruction to meet students where they are.
"I describe my leadership style as taking a democratic approach to getting everyone involved in the decision-making process," she said. "I want to do things in collaboration with others, and, if we are all working together in the best interest of our students, we will be able to reach the goals we set for ourselves."