Using My Background in Special Education to Make a Difference as a School Leader
12 April 2023
By Ms. Meesha Townsen, Assistant Principal at Esmond Elementary School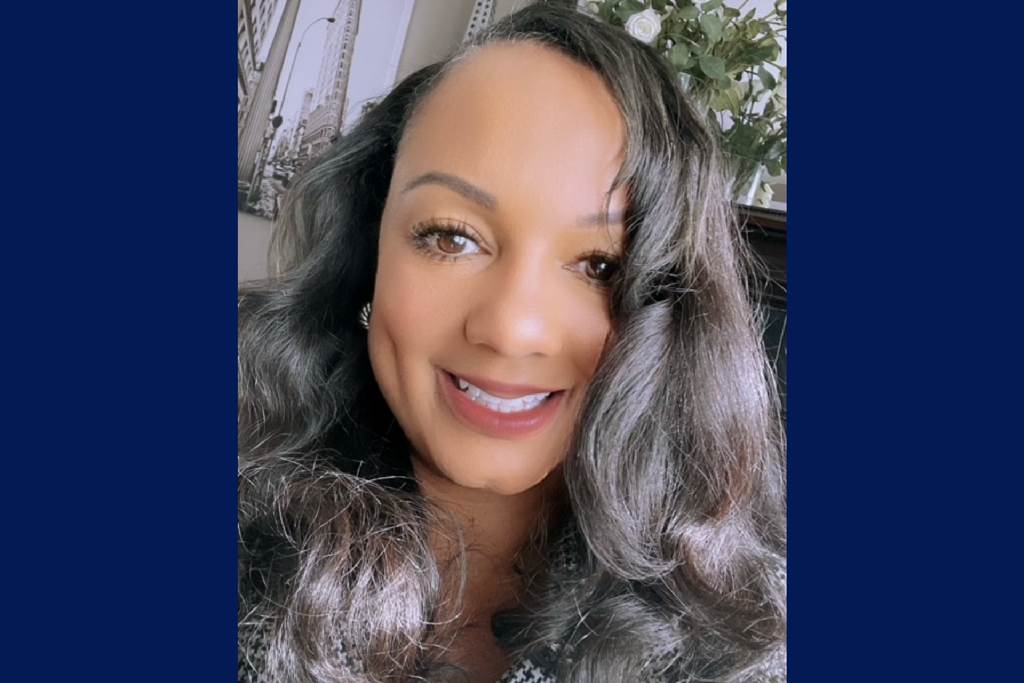 There is a quote by Mark Twain that resonates with me: "Find a job you enjoy doing, and you will never have to work a day in your life." When I became a teacher approximately 20 years ago, I realized that being an educator was my destiny. I was well aware that I would mold the minds of children who would one day become future leaders of our world. As such, it was my responsibility to ensure that students engaged in rich learning experiences that would prepare them to compete globally.
As a child, I imagined myself wearing a suit and carrying a briefcase. I had plans of being a businesswoman of some kind. Whatever I was to become, I intended to be in a powerful profession. I learned that nothing was more influential than shaping future entrepreneurs, doctors, lawyers or perhaps the future president.
After several years as a general education teacher, I decided to expand my knowledge and obtain a master's degree in special education. This degree allowed me to fulfill my goal of co-teaching in the general education classroom, providing diverse learners access to core instruction. My advocacy for students opened doors to leadership opportunities within CPS. I became a District Case Manager on the Citywide Assessment Team facilitating the development of IEPs for non-attending students with disabilities. This led to my role as an ODLSS District Representative overseeing special education policy and procedure for various schools. I created professional developments for school leaders, teachers and parents, as well as promoted collaboration with District stakeholders in an effort to ensure successful outcomes for diverse learners.
My childhood desire to lead also guided my aspirations of one day becoming a principal. To prepare myself as a leader, I joined the Instructional Leadership Team, participated in developing our Continuous Improvement Work Plan, and served as the Teacher Representative on our Local School Council. These accounts contributed to my work in the CPS Talent Office where I worked in teacher evaluation. In this role, I supported school leaders across the District to effectively evaluate teachers and assisted in the development of the CPS Framework for Teaching.
Fast forward to now: I am currently an assistant principal at Esmond Elementary School on Chicago's South Side. I truly feel a part of the school community and have gotten to know my students well. They would describe me as a person that cares about their overall well-being, but is also firm yet fair. I have very high expectations and confidence in their ability to obtain success. It is my belief that students rise to our expectations and there is no limit to what they can achieve.
When I started as an assistant principal at Esmond, some of my initial goals connected back to my expertise in special education. I took on the role of case manager within the school and trained staff members on effectively creating Individualized Education Plans in alignment with students' needs. I ensured that diverse learner students were placed in the least restrictive environment providing them with access to core instruction. This approach has been extremely effective and led to improved scores for diverse learner students.
Every role that I held prior to becoming an assistant principal has prepared me to excel as an educational leader. My mom tells me that I am a calculated risk-taker. "You will jump out of an airplane and build your wings as you fall," she says. Being a risk taker allows me to lean into discomfort and think innovatively, a quality that has helped me continue to develop my skill set over the years.
As a general education teacher, I promoted student agency through inquiry and choice, enhancing student voice and social-emotional learning. As a special education teacher, I learned to effectively analyze data and differentiate instruction to provide impactful interventions. My various leadership roles provided me with opportunities to connect with stakeholders and build relationships with various leadership teams within the school and throughout the District. Each of these experiences prepared me to become a better leader. I draw from my skill set to ensure that I maintain a team-first approach. We can all learn from one another's talents.
As an assistant principal, I would encourage anyone who is considering pursuing school leadership to remember three things. First, you must have the ability to build effective relationships. You may have great ideas, but you will only be able to implement them if you've built strong relationships with your team.
Secondly, you must demonstrate the knowledge to solve problems. Your school community will come to you with concerns. You must be a good listener, have a keen sense of direction, set goals to solve the problem, and provide clear expectations. When issues arise, remind staff of your school's vision and provide solutions that connect back to the overarching goal of the school.
And, finally, you need to inspire others. The greatest contribution of a true leader is not to create more followers but more leaders that positively impact the lives of others.
For Assistant Principal Appreciation Week, AP Townsen wants her fellow assistant principals to keep up the good work and continue advocating on behalf of their students. You can recognize your favorite AP through our social media toolkit.