Take Five with Michael Velasquez: Music Teacher at Tilden High School
14 April 2023
In his classroom, Mr. V strives to create a safe and welcoming environment for students to explore their creativity.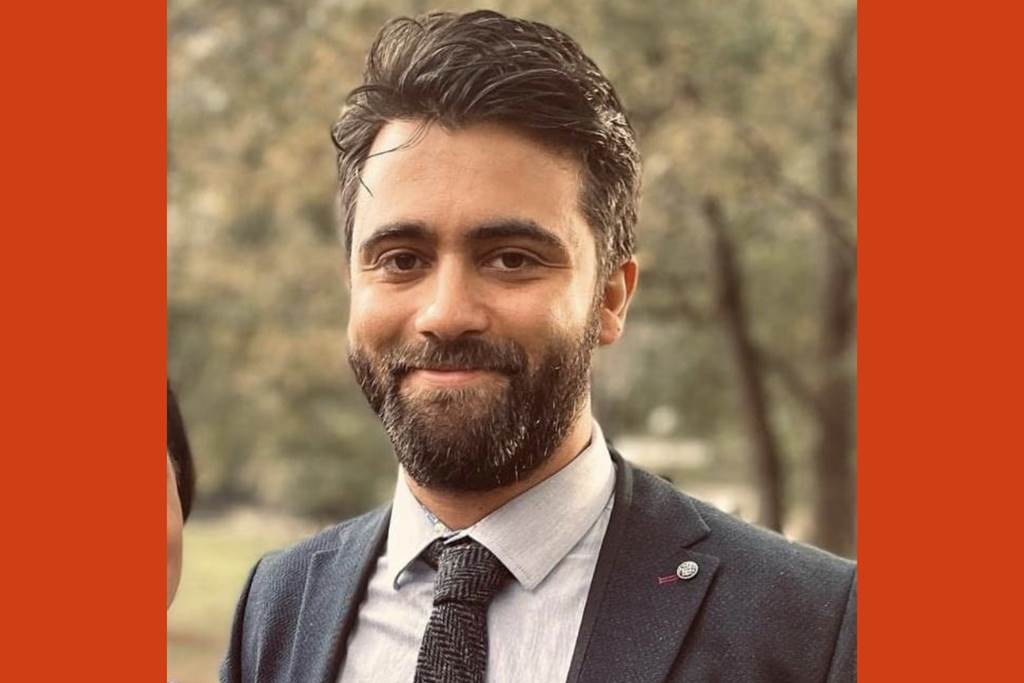 Take Five is a series that highlights some of the many CPS staff members who are going above and beyond for our schools. If you know someone who is making a difference, nominate them to be featured here.
---
Meet Mr. Michael Velasquez (or Mr. V, as he's known to his students), who has been a music teacher at Tilden High School since 2018.
Mr. V was raised in Oak Park by parents who were social workers, and he knew very early on that he wanted to give back to his community. Mr. V has also had a lifelong passion for music, and he moved to New Orleans to study jazz during a time when the community was recovering from Hurricane Katrina. This setting helped Mr. V explore how to merge his passions of music and working in the community, and he realized becoming a music teacher was the perfect fit.
What are your goals in your classroom?
Since I've been at Tilden, my focus has been about listening to student feedback and shaping my classes around what students are most interested in. I teach every student throughout their four years here at least once or twice, which means my program has to be accessible to students of all backgrounds, abilities, and interest levels. It's an interesting challenge, and it's really helped me get creative and think about how to diversify what I offer students. I listen to which instruments students want to learn, and I put up posters of their favorite musical artists. And students have really responded to this approach — kids have even formed bands and will come up to my room during lunch or free periods to play music.
How would your students describe you?
I definitely have a sense of humor, and I like to make kids laugh. I like my classroom to really express the joy of music, and I want to create a safe and welcoming environment for students to explore their creativity.
Are there any specific units or lessons that you're especially passionate about teaching?
I love teaching composition. A lot of times, students will come in with preconceived notions and might believe that they won't be able to compose music. But composing music is something you practice at any skill level and in any genre — it's not just writing notes on a piece of paper. I like helping students see themselves as musicians and get out of their comfort zones creatively.
Why is it so important for students to have access to music programming?
I was a quiet kid in high school — music has always been a way for me to express myself, and I want my students to be able to express themselves. A lot of students come to school with many different challenges, and there's something therapeutic about playing music. I have tried to create an environment in my classroom that is calming and designed to help students work through whatever they're dealing with and get in touch with their creativity that they might not use in other parts of their day.
What do you like to do outside of work?
I play the trombone in the Lake Shore Symphony Orchestra, and during summer breaks I like to go out of town and go fishing. I also have a two-year-old English setter named Guthrie. He's great, and I'm also really glad dog daycare exists, because otherwise I would never get anything done.