Returning to Lead the School Where I Began My Career
14 April 2023
By Ms. Connie Lee, Assistant Principal at Haines Elementary School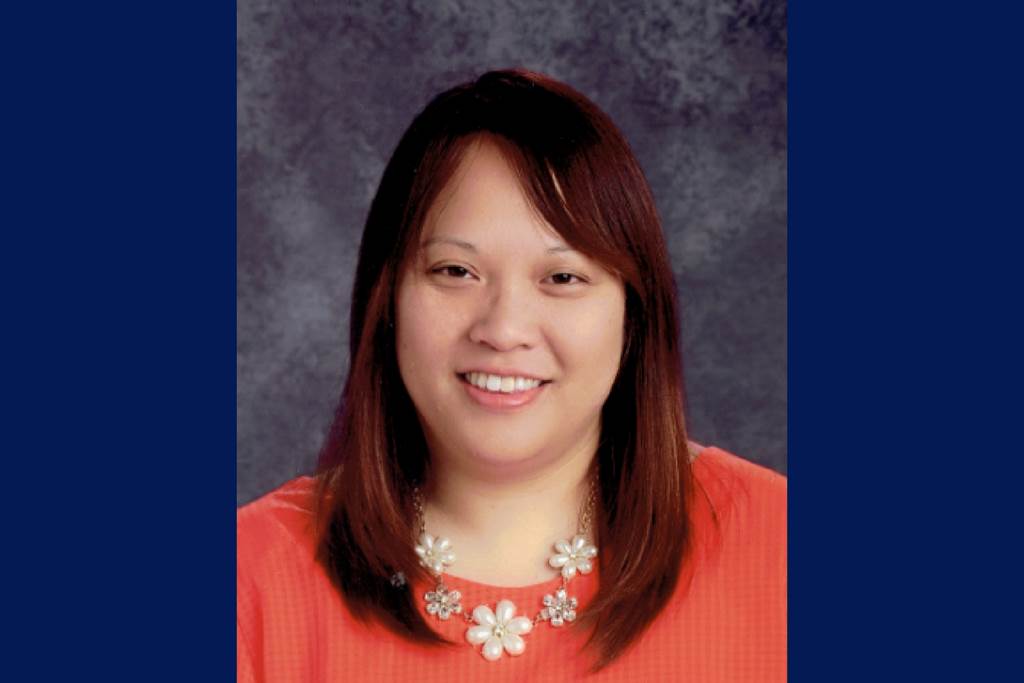 When I first became a teacher at Haines Elementary School, I took over the classroom of Ms. Moy, who was taking on the role of assistant principal at Haines. Now, so many years later, she is the principal at Haines and I am her assistant principal.
I don't think I ever envisioned myself being in a leadership role, and I have to thank Ms. Moy and other previous administrators at Haines for encouraging me to get my degree in school leadership. They also provided me with many opportunities to take on more responsibility at the school. While I am not the most outspoken person and like to stay behind the scenes, I am grateful that they pushed me in this direction.
I grew up in Bridgeport, not too far from Haines, and see my role as an ideal way to channel my passion for the community that I serve. I also see being a school leader as an extension of being a teacher. I see it as an opportunity to support and coach teachers to help their students reach their full potential.
Since my background is in educating primary grades, I relied heavily on visual learning and modeling. I use those same techniques as an assistant principal. I'm not afraid to ask a teacher to co-teach a lesson or demonstrate a lesson for them to watch. By focusing on listening and observation, I am able to successfully collaborate with my staff.
It's an honor to be able to support Principal Moy in her role because I've always seen her as a mentor. Even during a period of time when I wasn't working at Haines, we would keep in touch regularly. Our personalities balance out extremely well, and she has so much experience and wisdom that I learn from on a daily basis.
This year, we have two main goals for our school. The first relates to our focus on academics. We are working extremely hard to ensure that our Tier I instruction is meeting our students' needs.
And our second goal highlights our efforts to make our practices more equitable and provide adequate social-emotional support. These efforts have been guided by several questions related to identity. In the wake of the pandemic, we've been asking ourselves: How well do we know ourselves? How well do we know each other? Thinking critically about these questions has enabled us to create a culture rooted in relationship-building.
Our efforts have also led me to reflect on my practice to better support our students and families. Looking back, as an educator, I think I could have done a stronger job incorporating social-emotional learning into my classroom and connecting my students' interests to what they were learning.
Thus, I am now more committed to helping our students, especially those who are younger, discover what they are passionate about. Learning isn't always about excelling at reading and math, and I want my students to see me as someone who cares and is always available to talk to them about their interests.
We have so many amazing teachers, and I think a lot of them would make great leaders as well. There might be a level of fear in making that jump, but I will be the first person to tell someone that it's not that scary. I'd encourage anyone considering becoming a school leader to take advantage of opportunities to test if that is something they'd really want to do, such as leading professional development sessions or grade-level meetings, or even serving on their Local School Council.
It is an incredible opportunity to be back at Haines as an assistant principal. The best part is knowing that I am making a difference in the lives of our students and families.
For Assistant Principal Appreciation Week, AP Lee wants her fellow assistant principals to know they are doing great work while also remembering the importance of self-care. You can tell your favorite AP how much you care through our social media toolkit.