Valuing Student Voice and Mentorship in My Work as a School Leader
19 April 2023
By Ms. Martiae Jenkins-Alexander, Assistant Principal of Kellogg Elementary School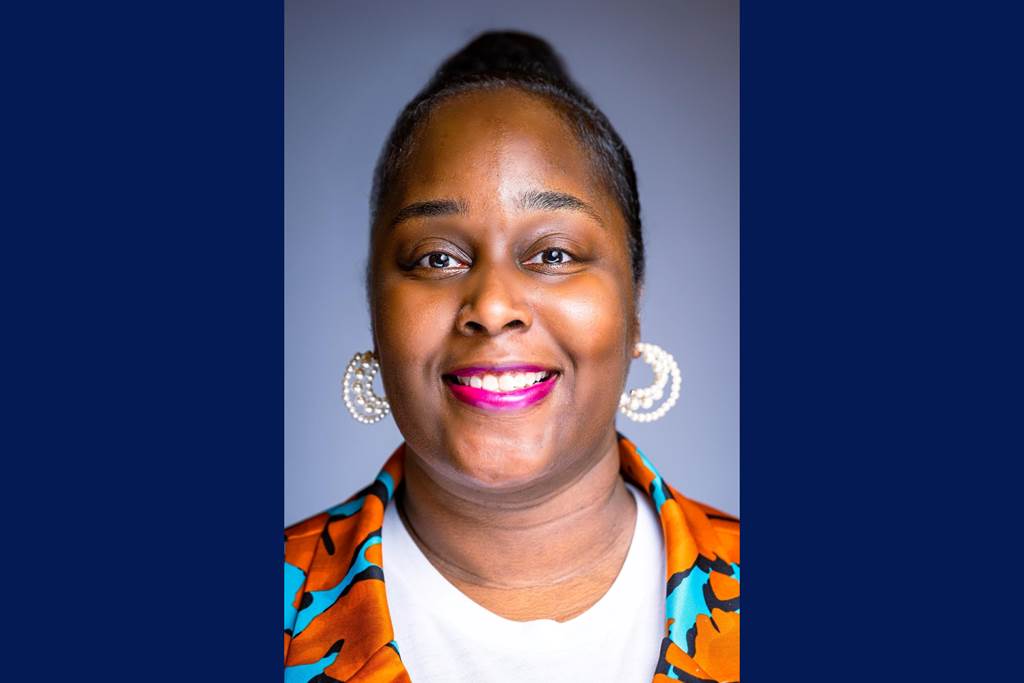 One of the most transformative experiences of my career was being a founding teacher at Dvorak School of Excellence on Chicago's West Side almost a decade ago. Under the leadership of the principal at the time, LaShawn Whitney, we built a strong sense of community between the staff and our students and families.
What resonates with me from working at Dvorak was how being thoroughly supported as an educator catapulted me into wanting to positively impact other teachers and support their schools. I wanted to develop a positive culture where members of school communities could collaborate toward meeting the needs of students while also being reflective of their own practice.
I later was provided the opportunity, as an Academic Director, to directly lead specific efforts under the mentorship of Dr. Tyese Sims at Bradwell School of Excellence. Her commitment to distributed leadership allowed me the space to refine how I built and sustained instructional teams to meet the needs of students with a priority on strong relationships.
These experiences eventually led me to Kellogg Elementary School through the Chicago Leadership Collaborative, where I now work as an Assistant Principal. Kellogg's approach to inclusive community partnerships, strategic collaboration, and restorative discipline has enhanced my leadership approach. My journey through CPS has undoubtedly been defined by intentional mentorship and leaders that believed in investing in their colleagues, so I hope to bring that same focus to every role I have going forward.
I've learned that investing in others and shaping your school's culture starts with the relationships that you build. Nothing is more important to me than how I interact with and relate to my students and staff. I want them to see me as someone who is fair, as well as someone who always wants to receive their input and know what their interests are. I also try to go the extra mile to explain the rationale behind decisions to them and welcome discussion with them about those decisions.
These efforts are always a work in progress, but we've made major strides in amplifying student voice through our Student Council. This group meets regularly to manage specific projects within our schools. They've played a hand in everything from partnering with our fellow neighborhood schools to determining how we should celebrate our school's Spirit Week.
We've also tried to make sure our programming reflects our students' interests through Wolfpack Time. This is a designated part of the school day on Fridays where students take elective courses that are developed based on a survey they complete. We've had everything from chess to double dutch to art and family game night.
Our students especially love a competition called Tournament of Champions. This is a round-robin competition where teams of students compete against each other in different games in our gymnasium to see who will be the ultimate winner at the end of the quarter. Not only does this engage our students by infusing a sense of fun into the school day, but it also strengthens our community by allowing students to mingle with peers that they might not otherwise interact with.
I am extremely grateful to be in this role at Kellogg, and I don't think I would change any of the steps it took me to get here. Each role helped me see that relationships are how we make progress as educators, because we don't get to the finish line alone. My various mentors have pushed me to challenge my own modes of thinking and use a reflective lens to advocate for student success.
Leadership also requires partnering with others. As my career has progressed, I've kept partnering and leading, partnering and leading, and partnering and leading some more, while also being reflective along the way.
Now, I have the opportunity to mentor others who are thinking about pursuing school leadership. The first step is to know that you are worthy. You should always remember that you have unique gifts that will benefit our students and families.
At the same time, I would encourage them not to rush the process of becoming an Assistant Principal. It's important to be intentional about finding the right fit versus just finding a role. Once you have a strong understanding of your talents and skills and find the school that is right for you, you will be on your way to transforming lives.
AP Jenkins-Alexander sees her fellow assistant principals as rockstars who are making our District better. You can learn more about Kellogg Elementary School here.