Get to Know a School Clerk from Lane Tech College Prep
26 April 2023
Ms. Arroyo believes her school community sees her as empathetic, organized, and a good listener.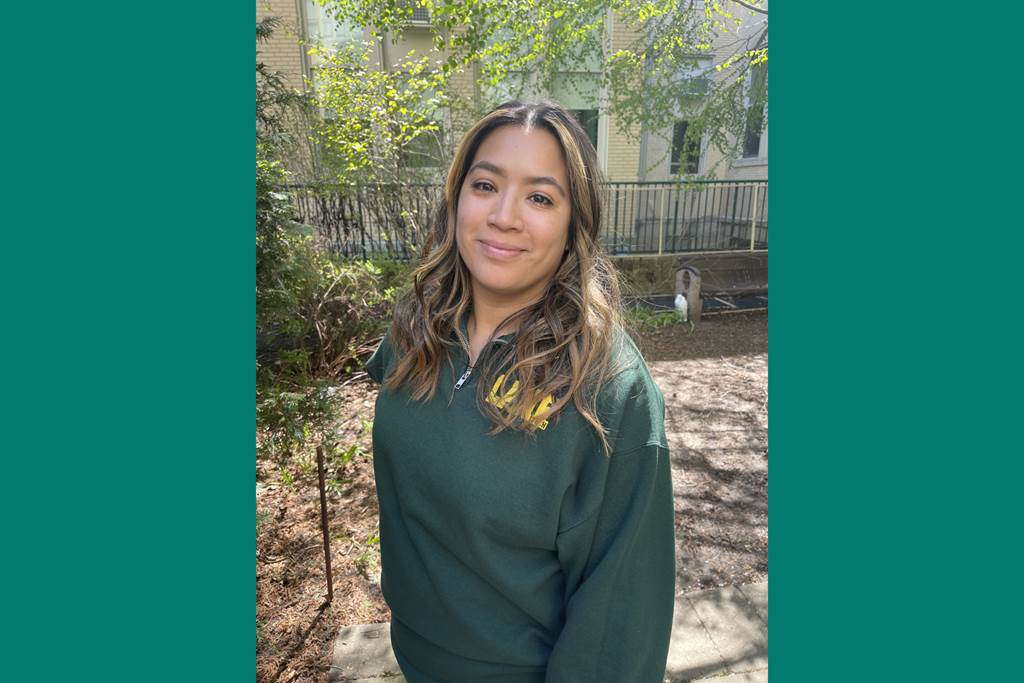 Happy Clerk Appreciation Day! Our District is incredibly grateful for the hard work and dedication of all of our clerks. One of our outstanding clerks is Ms. Lizette Arroyo, who joined the Lane Tech College Prep community four years ago. She loves having the opportunity to work with kids and has always felt like she connects well with high school students.
Her background is in social work, and her first job at Lane was serving as its community relationships representative. Two years ago, she transitioned to working as a clerk. She's received a lot of praise for her work, especially her efforts to ensure that Lane Tech—the District's largest school—has enough substitute teachers on a daily basis.
Get to know Ms. Arroyo more below, and, the next time you see a CPS clerk, make sure to show them your appreciation!
---
What are some of your favorite parts of being a clerk?
I feel like I'm very supported by the school's administration. I work with many assistant principals because my work falls under many different areas of making sure the school day runs smoothly. I always know that I can reach out to them if I have any concerns or need additional support. There's a great level of teamwork between me and my colleagues.
What are some of the challenges of being a clerk, and what strategies have you used to successfully navigate those challenges?
The biggest challenge is always how busy you are. Working in the school's main office means that you are always being pulled in a number of different directions. That has been especially challenging for me because I enjoy having a consistent routine. I've been able to be successful by planning out everything I need to do each day and using a checklist to make sure that I get everything done by the time I clock out.
I've also developed a very organized system for coordinating our substitutes. We send out Google Forms to our regular substitutes so we know when they are available and can use them as backups. I also work closely with our teachers to develop plans when I know they are going to be out, which requires managing a number of different spreadsheets. Of course, sometimes we need substitutes at the last minute too, so I make sure to manage that need by following up with substitutes that have indicated they are available.
How do you think the students at Lane Tech would describe you?
They know I wear many different hats, but I think they see me as empathetic, organized, and a good listener. If they have any issues with their attendance or another factor related to their success in school, they know they can come to me to problem solve and develop a plan.
What are some of your goals moving forward?
I would like to work with students more in-depth and one-on-one again because of my background in social work. Being a clerk allows me to interact with students in a different way, but building those one-on-one connections is something that I would like to do more.
What advice would you give to a clerk who is just getting started?
Don't be afraid to ask questions and receive feedback, and be open to changing how you work and learning new things. While organization and time management are important, remember that being friendly is also a big part of your job and you should try to build a positive rapport with everyone you interact with.
What is your message to your fellow clerks for Clerk Appreciation Day?
Try to support and empower one another as much as you can, and remember that encouragement goes a long way.
Interested in joining CPS as a school clerk? Check out the District's available positions on the CPS Careers page.