Beloved Darwin Elementary School Counselor Shares Her Core Values
15 February 2023
Ms. Drake explains that her transition to serving elementary school students was inspired by her role as a new mom.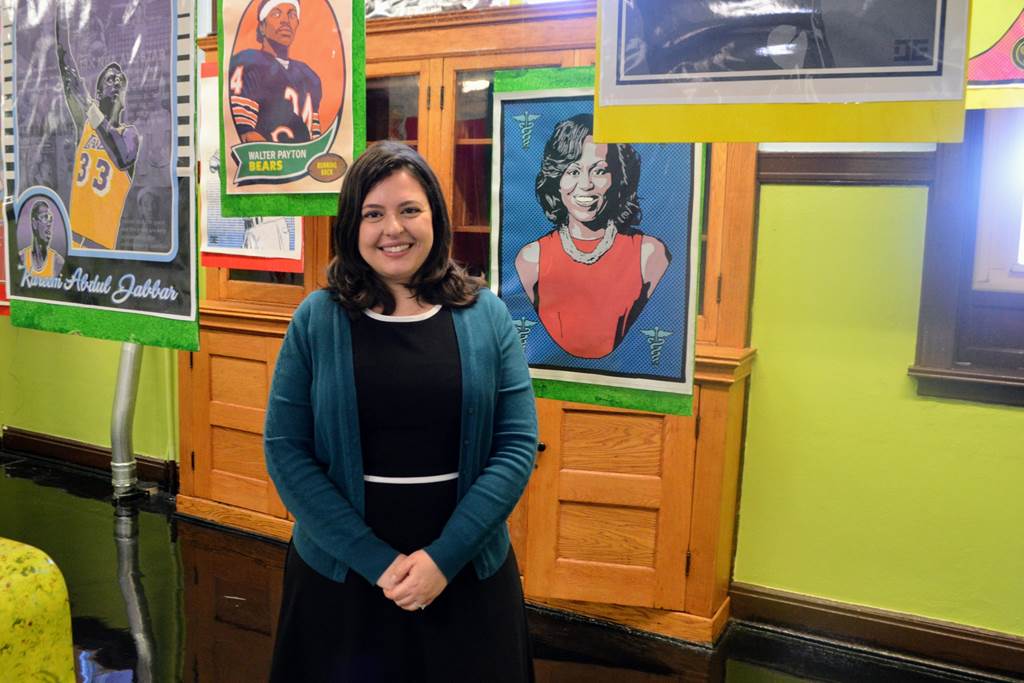 After serving as a high school counselor in CPS for more than a decade, Ms. Tina Drake made the big transition to serving elementary school students four years ago. She explains that becoming a mom prompted her to start working with children who were closer in age to her own young daughters. And she's approached her work at Darwin Elementary School through the lens of a guiding question: "What would I do if this was my child?"
"It was a huge shift moving to elementary school, and there was definitely a learning curve, but the work has always been extremely rewarding," she said. "It's been such a journey, and I always try to find the joy in every single day."
Being both a mom and a counselor for so many years has cemented several core values at the center of Ms. Drake's practice. She strives to lead with empathy while also being a good listener, a problem solver, and someone who is easy to work with.
She couples her focus on empathy and problem-solving abilities, especially when working with students who need additional support. Her first step is always to make sure she understands where a student is coming from so she can meet them where they are. Then, she helps them navigate their emotions by tapping into calming strategies she has refined over the years.
---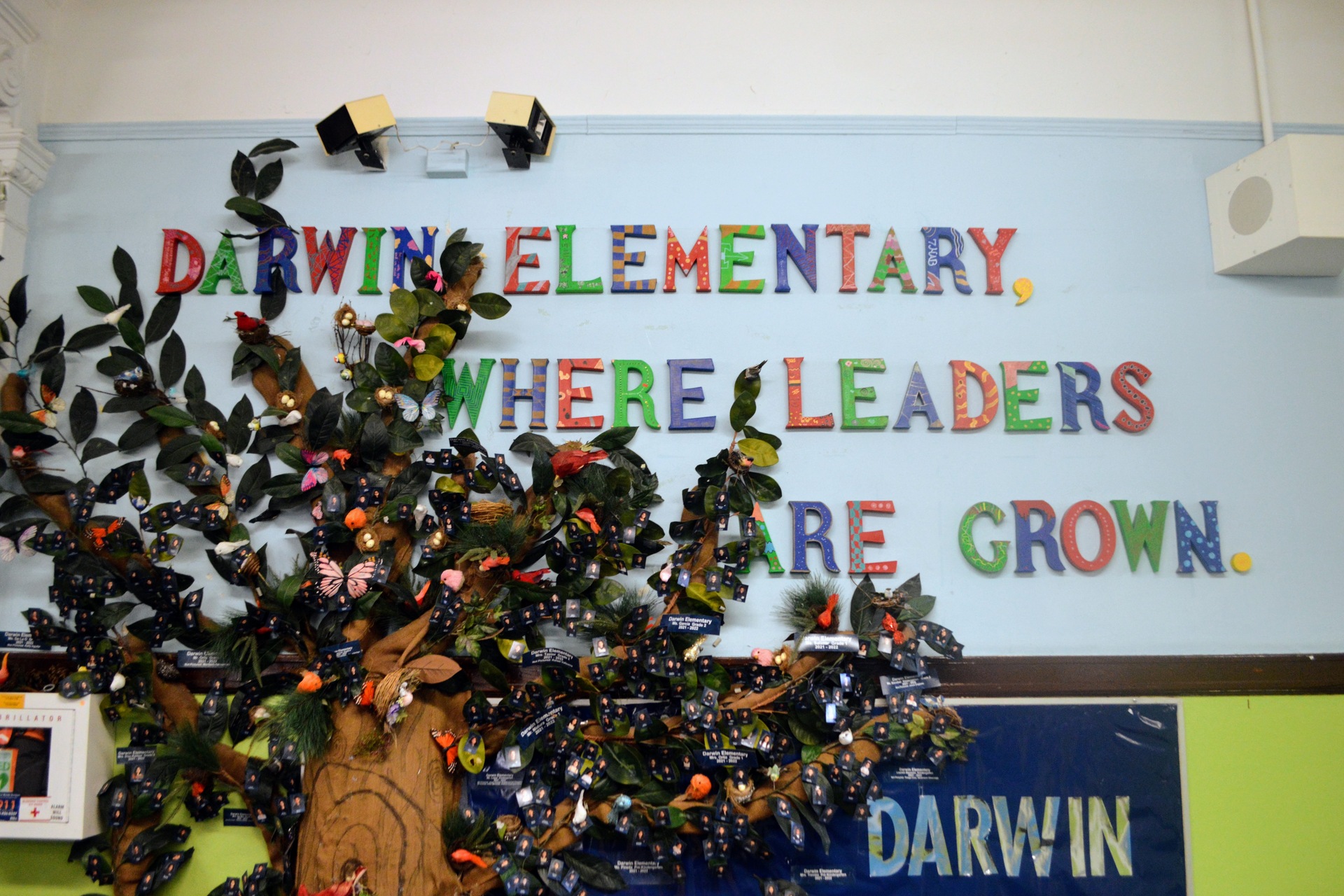 ---
This approach directly connects to Darwin's focus on helping students master The 7 Habits of Highly Effective People. While all 7 Habits are important to her work as a counselor, Ms. Drake feels particularly connected to Habit #5: "Seek First to Understand then to be Understood."
"This habit means that you should try to understand the perspectives of others while also having the courage to share your own perspective," said Ms. Drake. "Our mission at Darwin is to help our students grow into leaders, so these habits are practices they can carry on with them for the rest of their lives."
Ms. Drake and her colleagues emphasize these habits in various ways. When behavioral issues arise, they focus on restorative practices and helping students participate in reflective conversations to help them reach their full potential. They've also implemented a proactive system to encourage students to utilize each of the 7 Habits on a day-to-day basis. When a student is observed displaying one of the 7 Habits, they earn a "Tiger Ticket" that can be used toward selecting a prize at Darwin's "Tiger Store."
---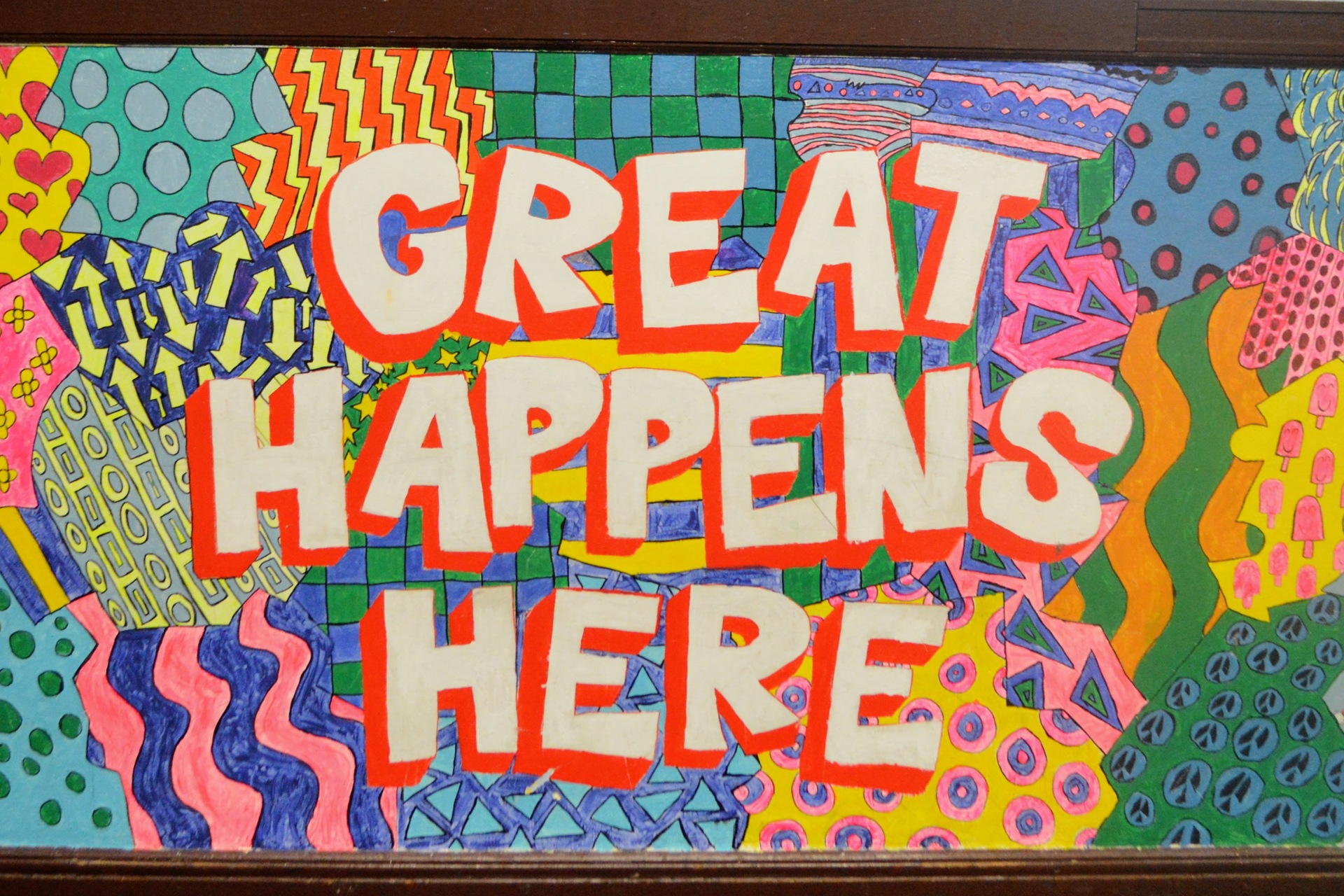 ---
Beyond her work directly with students, Ms. Drake has developed strong relationships throughout her entire school community because of her efforts supporting various school events. Some of her favorite events have been part of Darwin's celebration of Black History Month.
Previously, the school held a Black History Month career fair that allowed students to learn more about various jobs from Black professionals. And, this year, the school is holding both an assembly and a family night to bring its community together.
"I've become so involved with these events because I really enjoy helping out," she said. "These fun events bring the joy into my work, and that's why I want to be here for whatever the school community needs."
Another need she is able to meet is helping students and families solidify their next steps after they graduate from elementary school. She works with students to explore different careers within their homerooms and oversees a high school exploration project where students research different high schools to determine which ones are the best fit for them.
Having all of these different responsibilities has led Ms. Drake to realize that adaptability is central to her success. And even though one of the most predictable parts of her job is its unpredictability, that has ended up being something she enjoys.
"Every day is different, and that means that I'm never going to have a boring day," she said. "On top of that, I get to spend my days helping people, and what could be more rewarding than that?"
---