Take Five with Elizabeth Lee Ortiz: School Counselor at Byrne Elementary
10 February 2023
As a counselor, Ms. Ortiz is passionate about facilitating restorative conversations among students.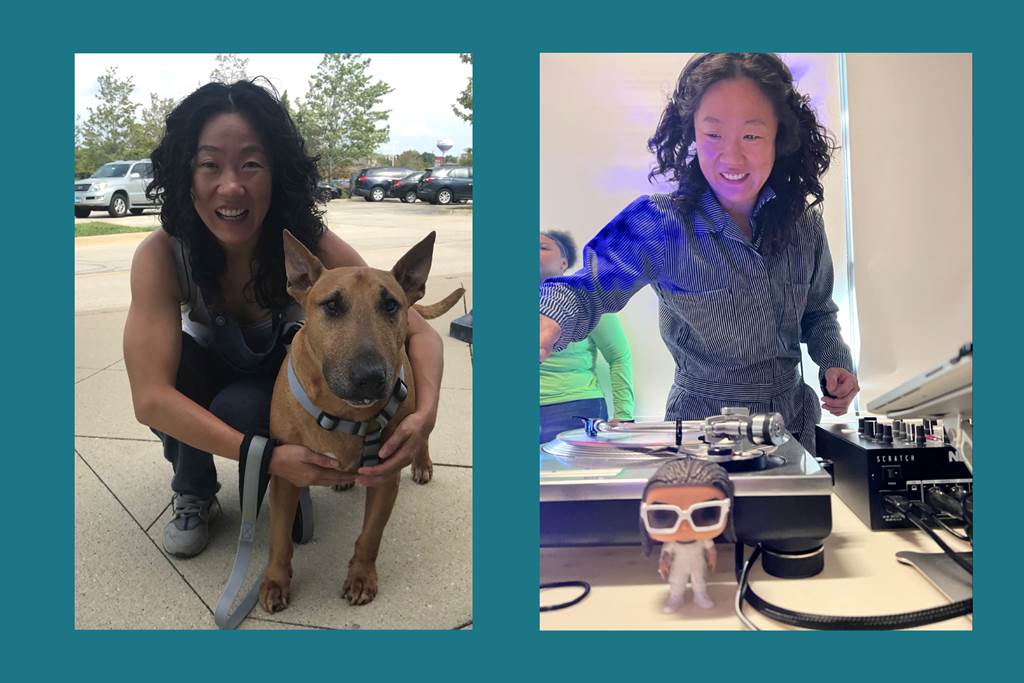 Take Five is a series that highlights some of the many CPS staff members who are going above and beyond for our schools. If you know someone who is making a difference, nominate them to be featured here.
---
National School Counseling Week is the perfect opportunity to introduce Ms. Elizabeth Lee Ortiz, who has been the school counselor at Michael M. Byrne Elementary School since 2018. Ms. Ortiz started her education journey as a physical education teacher more than ten years ago before going back to school to become a school counselor. The combination of her experience as a physical education teacher and her training as a mental health professional has shaped Ms. Ortiz into someone who is focused on educating the whole child.
"Ms. Ortiz truly connects with all of our students — she facilitates restorative justice practices and social-emotional learning lessons, and she is even the DJ at our middle school dances," said Byrne Assistant Principal Melody Murphy. "She brings energy to our school and works toward bringing harmony and peace to students of all ages. She helps make our school a place of comfort and joy."
What was your path to becoming a school counselor?
For most of my life I didn't know what I wanted to do. For a while, I was a professional breakdancer and I worked in a salon. And then I realized I liked teaching and working with children. Once I became a physical education teacher, my students started talking to me about what they were going through outside of school, and that's what led me to finding my place in counseling. Part of me feels like I should have been a counselor from the beginning, but I think the experience I gained prior to this role makes me better at what I do now.
What is your biggest focus as a counselor?
Restorative conversations and conflict mediation. With so much time spent on social media and the internet, it's not easy for students to discuss hard things face-to-face. But when we give them the support and tools they need, and the conversation is facilitated by an adult who is trained in restorative practices, I see kids really connecting, talking to each other, and truly resolving conflict. We're not spoon-feeding them apologies. Instead, we're seeing real accountability within relationships. My mindset is: You can teach students coping techniques all day long, and that's important. But our goal should be to get them past the point of coping and help them resolve their conflicts once and for all. Seeing that happen is the most rewarding part of my job, and I think it is definitely the most important part of being a school counselor.
What are you most well known for in your school community?
Everyone knows I'm the school counselor, which I feel proud of, because I have a presence and have built a lot of strong relationships within the community. But I think each student would tell you something different about who I am and what I do. One kid may tell you that I'm the person you talk to when you're feeling depressed. Another kid could tell you that I'm the person who brings people together to talk about their issues. And another kid may tell you I'm the DJ at the school dance!
What do you like to do outside of work?
I am really big on self-care, so I have a ton of hobbies. I've trained jiu-jitsu for about three or four years now — I'm currently a blue belt. I like to DJ, and I used to breakdance and do graffiti. I'm a dog mom and a plant mom. I have two mini bull terriers, Chuy and Puma.
What are your biggest goals not connected to your job?
Overall, I am always working to be a better version of myself tomorrow than I am today. That's pretty much always been my mindset.