Harvard Elementary School Counselor Outlines the Reasons He Loves His Job
09 February 2023
Mr. Sanders believes his most important role is that of a confidant that students can rely on.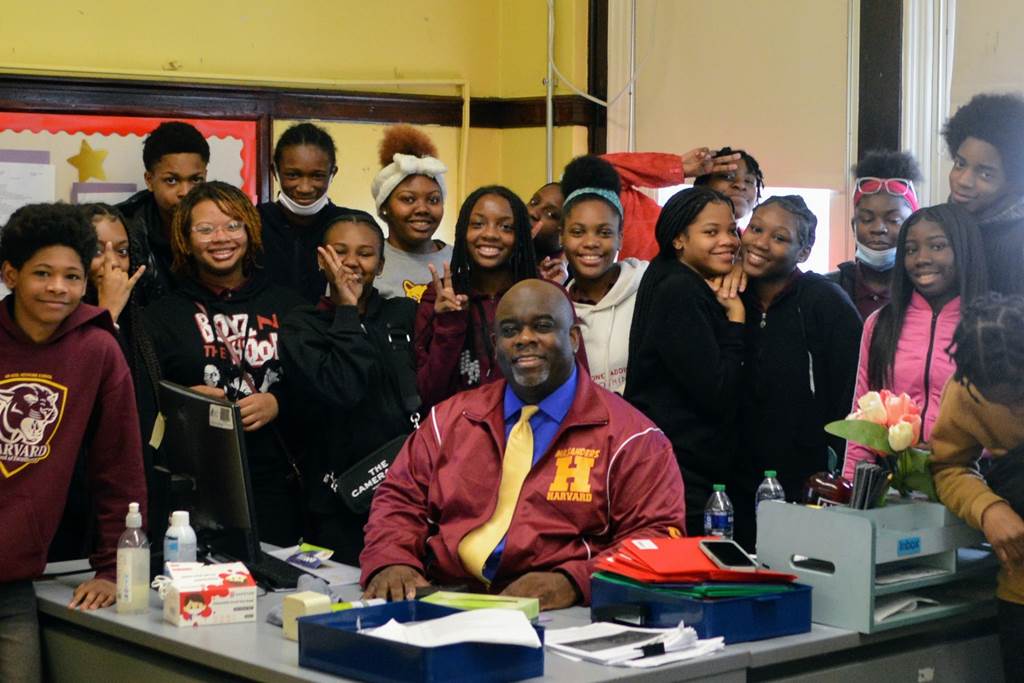 When you learn more about Mr. Brian Sanders' upbringing, it's easy to see why he excels as a school counselor at Harvard Elementary School. He's a Chicago native who graduated from CPS schools himself. And, over the years, he's developed a deep desire to work directly with youth to show them what is possible for them to accomplish.
He's especially proud to be a Black male counselor. With February not only containing National School Counseling Week but also being Black History Month, this time of year helps him reflect on his responsibility to set a positive example for his students, especially his young men of color.
"My job is something I wear like a badge of honor because it allows my students to see someone who looks like them in an occupation that they might not have otherwise thought of," he said. "Not only are they seeing someone who represents them in this role, but they can actually interact with me, too. I love my job because of what I'm able to do with my students."
Mr. Sanders takes his job incredibly seriously, but he is also quick to point out that supporting a student is not the responsibility of just one person. Each student has a village of individuals who are invested in their success, and Mr. Sanders works diligently to connect and collaborate with them. For example, if a student mentions that they are thinking about attending college, he will reach out to their parent or guardian to walk them through how they can support this goal.
And he also takes on additional roles at Harvard to deepen his relationships with students, such as coaching basketball and flag football. He'll often share stories from when he was in elementary or high school to inspire his students, as well as stories about places he has traveled to show students that the world extends far beyond their neighborhoods.
---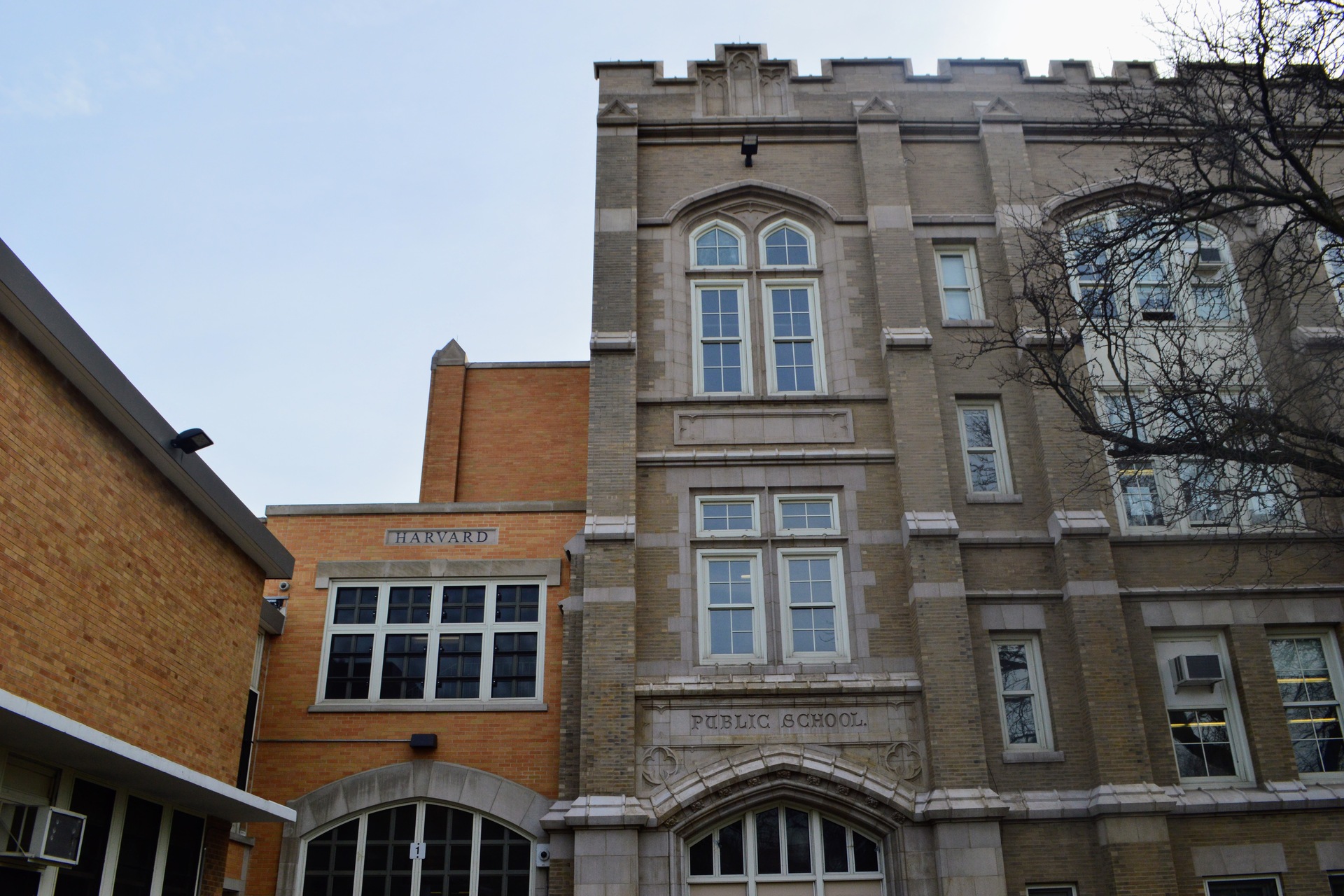 ---
"I think my most important role is that of a confidant that students know they can rely on," he said. "They should feel comfortable coming to me to express their thoughts and feelings, and, even if they've done something wrong, I treat it as a teachable moment that they can learn from."
Over the past several years, Mr. Sanders has focused on teaching his students about adversity. He's used the COVID-19 pandemic as an example to explain that adversity is, more often than not, a surprise, which is why it is extremely important to remain tenacious and maintain your integrity even while going through a difficult time.
And, throughout, his career he has been unafraid to commit to innovative, up-to-date practices to help his students and families succeed. He refers to "BAG" (behavior, attendance, and grades) reports as his "brainchild" over a decade ago. These reports are now used in schools across CPS. He's fully embraced GoCPS to help his students determine their next steps; his support has led to a 100 percent application rate year after year.
He's also pioneered an effective method for ensuring his eighth-grade students have a positive final year of elementary school. The students have a contract that outlines their responsibilities for the year, and adhering to this contract is the key to participating in activities like their class luncheon and a class trip.
By holding students accountable for making good decisions, Mr. Sanders is setting the foundation for their future. And while he wears many hats, one of his favorite hats to wear is working with students to determine their dream high school, a college they might like to attend, or a potential career that interests them.
"Above anything else, I want my students to go out into the world and become upstanding citizens," he said. "They might not remember that I was the one who gave them the encouragement they needed, but, as long as they remember what we talked about, they have the opportunity to make a great life for themselves and even change the world."
---