New Special Education Teacher at Hay ES Describes How to Create a Welcoming Classroom Environment
08 February 2023
Ms. Ramirez is focusing on three things as a new teacher: flexibility, patience, and not making assumptions.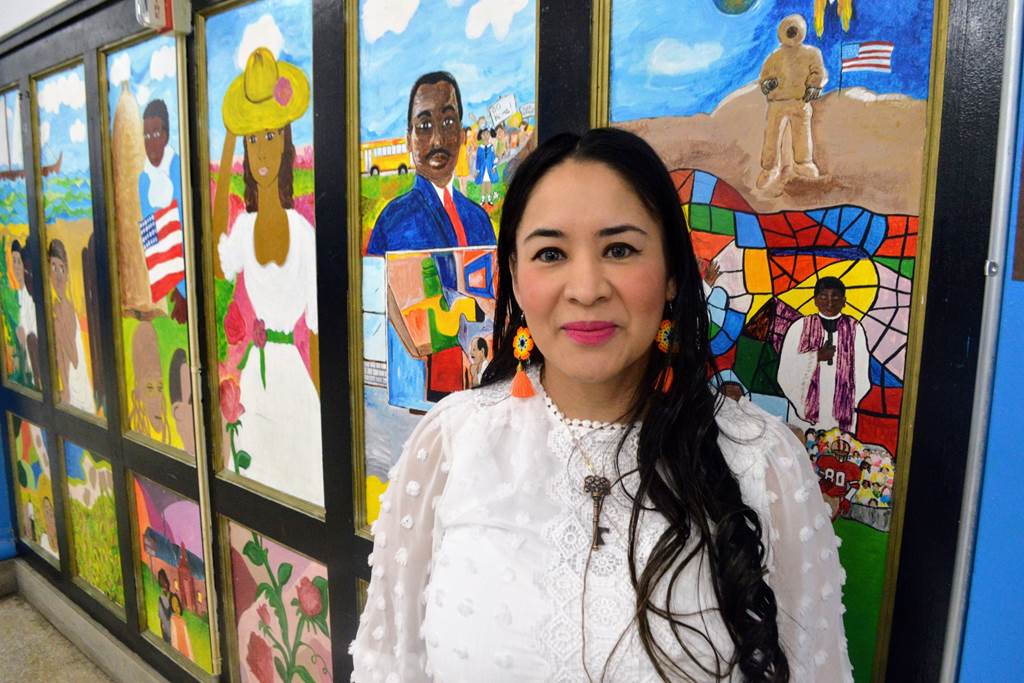 One of the first things you'll notice in Ms. Leticia Ramirez's classroom at John Hay Community Academy is that it contains a mirror. This mirror is the foundation of her approach to meeting the social-emotional needs of her students.
She understands that her students might enter her classroom filled with negative emotions on a given day. So, she stands them in front of the mirror and asks them a fun question. What is your favorite movie? Do you prefer Reese's or Kit Kat? Without fail, she sees their expression change when they get to answer her question, which allows them to continue their day on a more positive note.
As a career changer and new special education teacher, Ms. Ramirez has had to look at herself in the mirror and reflect on what inspired her to pursue teaching. It starts with the support of her parents, which stretches decades between taking the risk to emigrate to the U.S. from Mexico all the way to being behind her going back to school to become an educator.
She also thinks about her own formative experiences as a CPS student that are now shaping her passion for creating an even better learning environment for her students than she had.
"When I was a CPS student, I had amazing teachers that made me feel welcome, but what I was learning was not always relatable to me," she said. "I think CPS is now focusing more on embedding each student's culture within the lessons, which is amazing to see."
The CPS Teacher Residency Program has been crucial to Ms. Ramirez's strong start at Hay. Through the program, she was paired with a mentor teacher who provided her with valuable insight into classroom management and building relationships with her students. One of the most important things she learned was the importance of involving her students in all aspects of the classroom, from setting expectations and rules and deciding its layout.
---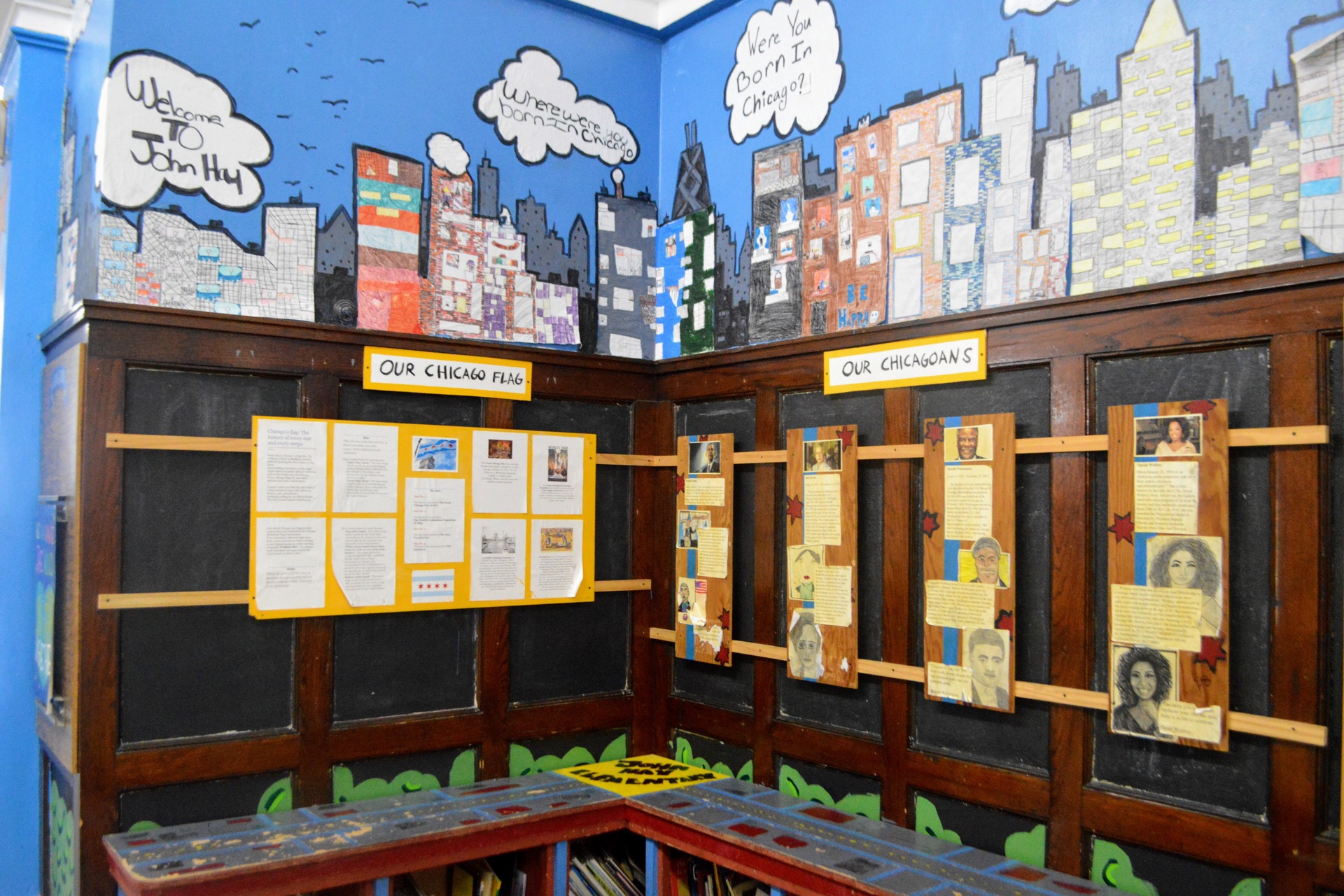 ---
"I want my students to understand that the classroom is not just my classroom, it's our classroom," she said. "That's why I have a section where they can get water, a section where they can grab a snack, and a section with supplies like pencils and pens. It makes everything accessible to them, and sometimes they don't want to leave."
Ms. Ramirez needed to draw upon all the tools she picked up during the Teacher Residency Program in order to reach a student who would not communicate verbally. While this was an unexpected challenge for her first year, she decided she would focus on taking smaller steps rather than trying to solve everything at once.
She started simply by telling this student "good morning" each day. Then she would gently prompt him to return her "good morning" back to her. Her respectfulness and refusal to give up made a difference, and now she says that this student has pledged not only to respond verbally to others, but to also make attempts to start conversations.
This success story reflects what Ms. Ramirez calls her three pieces of advice for new teachers: Be flexible. Be patient. And don't make assumptions about your students or the school you serve. She notes that it's especially easy to make assumptions right as you begin, so it's important to view your new school with an open mind.
"I knew I might like Hay, but I didn't know I was going to fall in love with it. I pass by other schools coming here, but I don't regret that because this is where I'm meant to be," she said. "Here, I have coworkers who are also teammates and have provided me with the guidance that I need to be successful."
And now that she knows how to thrive as a special education teacher, Ms. Ramirez is ready to pass that expertise on to her students. While they may not pursue the same career path, the wisdom she shares will benefit them regardless.
"I tell my students that if we're looking at life like a mathemetician, hard work plus knowledge still fall short of 100 percent," she said. "The missing piece is your attitude. The knowledge and hard work will come from within by maintaining your positive attitude."
---