Take Five with Norman Fleming: Chief Information Officer
24 February 2023
Chief Fleming loves working with technology because there's always something new to learn.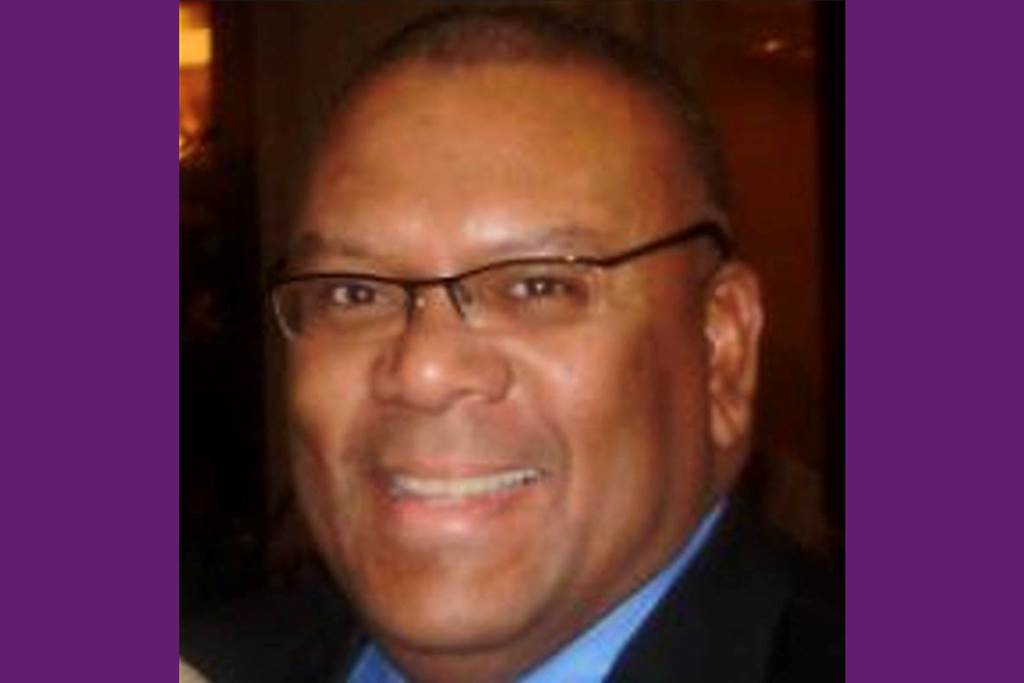 Take Five is a series that highlights some of the many CPS staff members who are going above and beyond for our schools. If you know someone who is making a difference, nominate them to be featured here.
---
This week, we are pleased to introduce Norman Fleming, our Chief Information Officer who joined the CPS family a few months ago. Norm grew up in the south suburbs of Chicago and was a self-described "computer geek" in high school. After graduating from college and completing advanced training for the Illinois Army National Guard, Norm spent the first 30 years of his career in the private sector getting an up-close look at how companies — both Chicago-based and global — can adapt and use technology to advance their mission.
Norm joined CPS because he wanted his work to focus less on profit and more on a mission. He will never forget his mother telling him that no matter what he goes through, no one can ever take away his education. Norm is excited to be using his skills and expertise to support the current generation of Chicago students as CPS Chief Information Officer.
How have your first few months as Chief Information Officer been?
I just hit my 90-day milestone. I have learned a lot so far and I'm feeling really connected and supported. I think CEO Martinez has done a fantastic job, and this is the friendliest organization I've ever been a part of. It's also the most diverse leadership team I have ever experienced. My team actually decorated my office with balloons and ribbons to celebrate my 90-day milestone, and that really touched my heart. The people here at CPS are special, and I think that this kindness, along with the value we place on diversity, will extend to how we treat our K-12 students.
What do you enjoy most about your work?
Working in technology means that there's always something new to learn, which I find extremely exciting. Back in high school, I worked part-time at Payless Shoesource, and my job was to unbox shoes and put them on the shelves. I found that repetition extremely frustrating, and it made me realize that I wanted to have a job where I could do something new every single day.
What are your biggest goals and priorities as Chief Information Officer?
My goals and priorities are completely aligned with the Three-Year Blueprint. I think the area where the Department of Information and Technology Services (ITS) can have the greatest impact is academic progress and operational excellence. We want to help our school leaders, teachers, staff, and students have information at their fingertips. I would like to see CPS continue to make technological investments so that our students get the best digital experience that prepares them to graduate from high school with skills that will help them succeed in college and their career.
It is currently Black History Month. What does our ITS Department do to uplift our Black students, and how do you think we can support students from marginalized groups who want to explore careers in technology?
I want our students to be able to envision themselves and explore the possible careers they could pursue in the science, technology, engineering, and math (STEM) fields. I volunteer as a mentor for 100 Black Men of Chicago, and one of the mantras we use is, "what they see is what they'll be." A lot of students may have heard the title of Chief Information Officer, but they don't actually know what that means in a real day-to-day sense. The ITS Department would love to build out that educational pathway within the District and visit schools to help students understand the resources we have available for them and what working in technology could really look like.
What do you like to do outside of work?
I am a very social person and a huge Chicago sports fan, so I love hanging out with friends and family at sports bars. I also love to travel — you can always count on me to find a beach with 80 degree weather. One of my favorite destinations is South Beach in Miami, as well as my home country of San Pedro, Belize. And I love to cook; in the summertime I'm a grill master. It doesn't matter what it is, it's going on the grill. I even know how to put ice cream on a grill.