Von Steuben High School Counselor Prepares Her Students to become Global Citizens
01 March 2023
Ms. Ocasio has recently been named a national finalist for the AFS-USA Global Educator Award, highlighting her efforts to promote global citizenship throughout Von Steuben.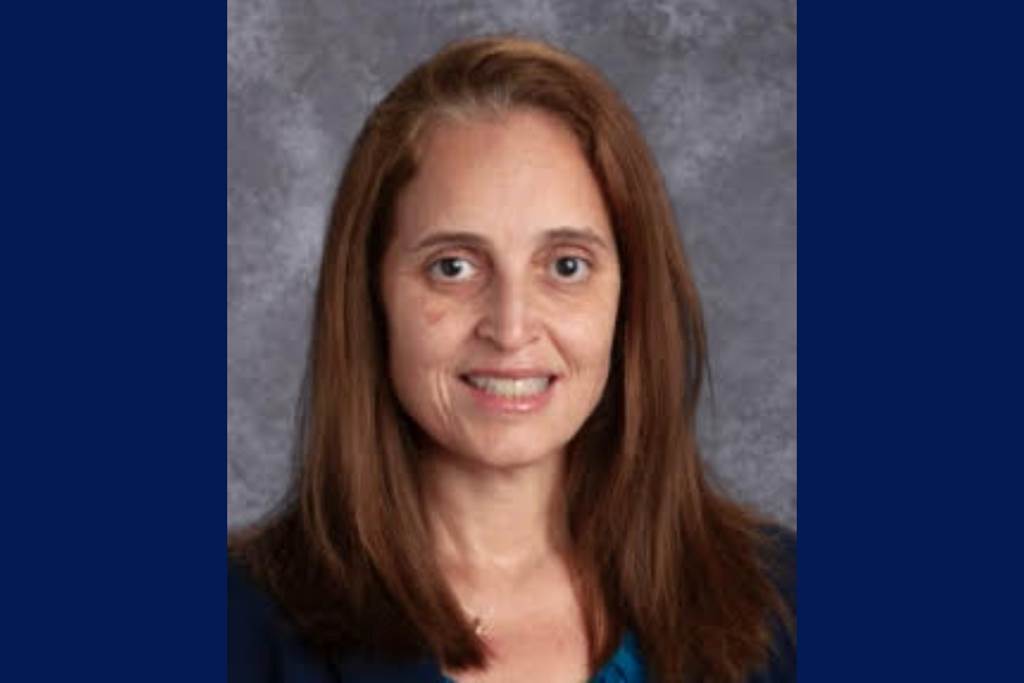 Ms. Yvette Ocasio, a counselor at Von Steuben High School, has recently been named a national finalist for the AFS-USA Global Educator Award, highlighting her efforts to promote global citizenship throughout her school community. In partnership with AFS Intercultural Programs, Von Steuben has worked to bring high school exchange students from all over the world to the school, which has hosted five exchange students each school year for the past twelve years.
Ms. Ocasio began her journey with CPS as a teacher at Schurz High School, and seven years later, became a school counselor at Von Steuben. Since starting there, she has taken on various roles within the counseling team, including overseeing the AFS exchange students. Through the program, visiting exchange students are able to experience the day-to-day academic life of CPS students while also participating in social activities, including extracurriculars, sports, and even senior activities like prom and graduation.
Ms. Ocasio believes that the exchange program benefits not only the exchange students but also all students at Von Steuben.
"Students learn about other cultures, they learn to be more compassionate, and they develop independence," she said. "What they learn from others, from other cultures, makes them grow as individuals."
For instance, Ms. Ocasio recounts the story of an exchange student from Pakistan who created a presentation about his home country for Von Steuben's students. During this presentation, he enlightened his peers about his experiences in Pakistan versus what is typically shown about his home country in U.S. media. This moment reminded Ms. Ocasio that she also has a lot to learn from the visiting exchange students.
"Yearly, I look forward to seeing how many students are going to actually request to come to Von Steuben and to see where they're coming from. Because I do sit with them, and I do learn," she said.
Aside from hosting exchange students, Ms. Ocasio also connects her students to experiences abroad through a program called Faces of America, which focuses on partnering with schools that serve underrepresented communities. As an extension of the AFS experience, Faces of America continues to build on the global leadership skills Von Steuben students have gained.
Ms. Ocasio's passion for international exchange is shown through the numerous recommendation letters in support of her nomination for the AFS-USA Global Educator Award, provided by school staff, parents and families, and exchange students themselves. These recommendation letters also highlight her exceptional work outside of AFS as a part of Von Steuben's school counseling team, where she has helped establish numerous programs and initiatives to help students excel in all academic areas. This includes implementing a school-wide goal of having all students pursue and achieve a 3.0 weighted GPA.
Ms. Ocasio strongly believes that she wouldn't have been successful as a school counselor without the help of her team, who she considers family. Together, they work tirelessly to support students, serve as their voice, and bring the larger world into Von Steuben.
"Teaching was my first love," said Ms. Ocasio about her role in education. "My goal is that no one ever gets told what they cannot do. If they aspire to do something, I tell them, 'whatever you set your mind to.' My goal is always to assist the student."
---