Take Five with Armando Rodriguez: Deputy Chief of College and Career Success
26 May 2023
Armando works every day to help bridge the opportunity gap for students who might not have clear pathways to college and career opportunities.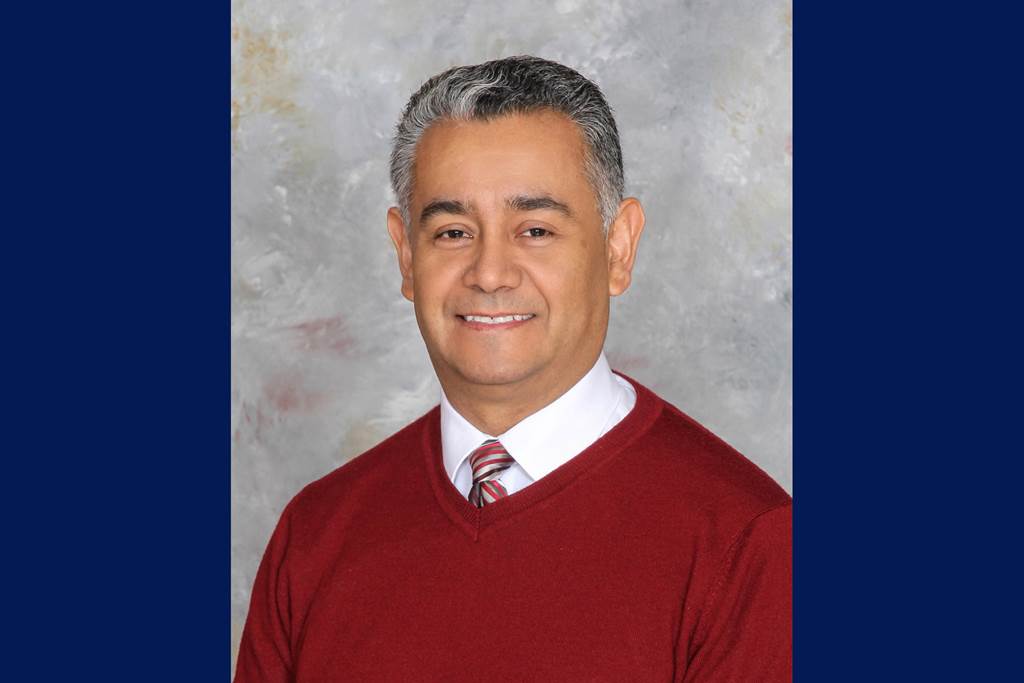 Take Five is a series that highlights some of the many CPS staff members who are going above and beyond for our schools. If you know someone who is making a difference, nominate them to be featured here.
---
Meet Armando Rodriguez, Deputy Chief of College and Career Success. Born in Chicago and raised in Mexico, Armando returned to the U.S. after earning his bachelor's degree in electrical engineering. Armando then took English as a Second Language classes through City Colleges of Chicago (which he now partners with in his current role) and began his career in the private sector. After realizing education was his true passion, Armando has spent the last 26 years serving CPS students as a bilingual teacher, instructional coach, principal, and now as a District leader.
As Deputy Chief of College and Career Success, Armando oversees the Office of School Counseling and Postsecondary Advising, Early College and Career Education, and JROTC. One of Armando's passions is the work he does supporting CPS' early college programs, which empower students to get a head start on their postsecondary education by earning college credits while they are still in high school.
What led you to a career in the field of education?
Education has been in my heart since I was a child; I even remember my dad putting up a chalkboard so I could teach my friends. Fast forward to adulthood — after spending some time working in the private sector, I pivoted to education and never looked back. I started at CPS as a bilingual teacher, and I loved it, but I always knew that I wanted an opportunity to integrate my knowledge from the private sector with my passion for education. My dream came true when I was the principal at Sarah E. Goode STEM Academy; our school collaborated with industry partners and community colleges to help our students work toward earning an associate's degree and gain industry experience.
What are your goals as the Deputy Chief of College and Career Success?
My work is guided by a singular vision: to ensure that every child, regardless of their race, zip code, or country of origin, is given the opportunity of high-quality education. The work we are doing in the Office of College and Career Success helps to bridge the opportunity gap for students who might not otherwise have clear pathways to college and career opportunities, especially our students from disadvantaged backgrounds or underrepresented racial or ethnic groups. Every child, given the right tools and opportunities, can achieve their dreams.
What is most fulfilling about your work?
I love seeing our students succeed. On my first day in my current role, I had a special full-circle moment when I ran into one of my former students who graduated from high school with her associate's degree in three and a half years. She was hired full-time at CPS after completing an internship in high school, and then I saw her on the escalator at Central Office! It was a humbling moment and a great reminder of why I do what I do. I also love visiting schools and collaborating with administrators, teachers, students, and parents.
What do you want people to understand about early college opportunities in CPS?
Early college programs are a pathway to transformative opportunities for our students; by reducing the time and financial burden of postsecondary education and providing our students with relevant career skills, we are breaking down barriers and leveling the playing field for our students. Partnerships between high schools, local industries, and City Colleges of Chicago not only enhance our students' job prospects after graduation, but they also create an environment that fosters practical learning and application.
What do you enjoy doing when you're not serving the students of CPS?
Exploring new places with my wife; I cherish spending time with my family.