Meet an Outstanding Soon-To-Be Graduate at Marquette Elementary School
26 May 2023
Over the course of elementary school, Saharia has grown more confident and sure of herself.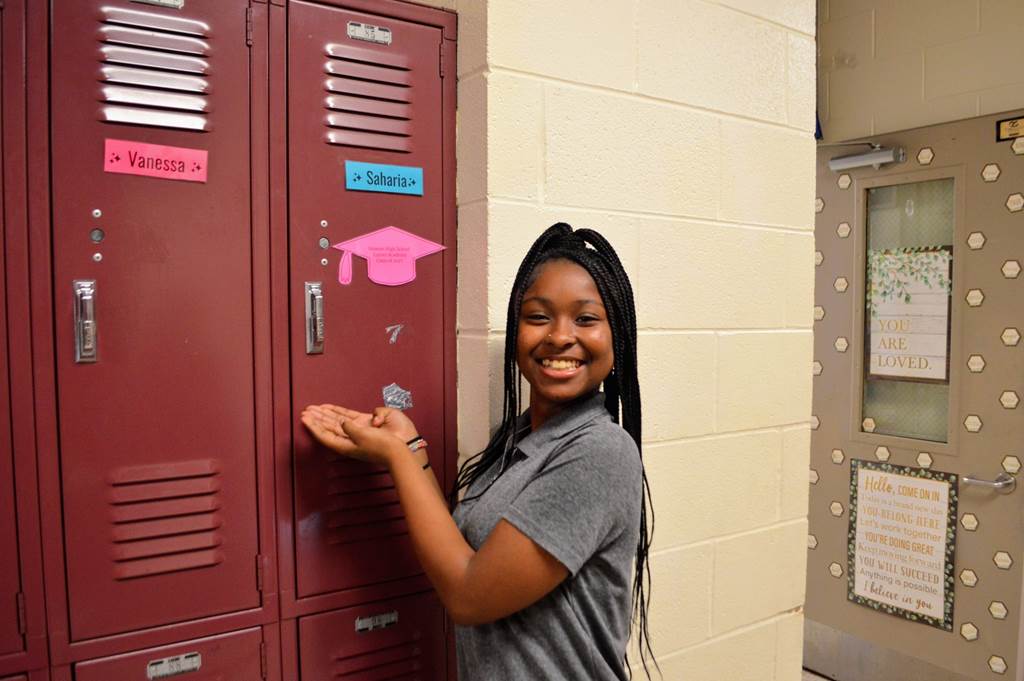 Meet Saharia, an eighth-grade student who is about to graduate from Marquette Elementary School in Chicago Lawn, where she is known for her creativity, kindness, and being a loyal friend. Over the course of her elementary school journey, Saharia has grown more confident and sure of herself, and she is determined to succeed in her goals.
"Saharia always comes to school with a positive outlook on life and an eagerness to learn, regardless of any struggles she may be facing," said Saharia's homeroom teacher, Mrs. Amanda Lee. "She inspires her peers and is a truly special member of our school community."
In this next chapter, Saharia is getting ready to attend Simeon Career Academy, where she's excited to learn the skills she needs to pursue her dream of cosmetology. Learn more about Saharia below!
What are your interests inside and outside of the classroom?
Math is my favorite subject because I like that it's applicable to real life. For example, being good at math will help me be better with money when I'm older. Outside of school, I love cheer, dancing, and being creative and laughing with my friends.
What will you miss most about Marquette?
My teachers, especially Mrs. Lee. They've helped me succeed and they got me to where I am now.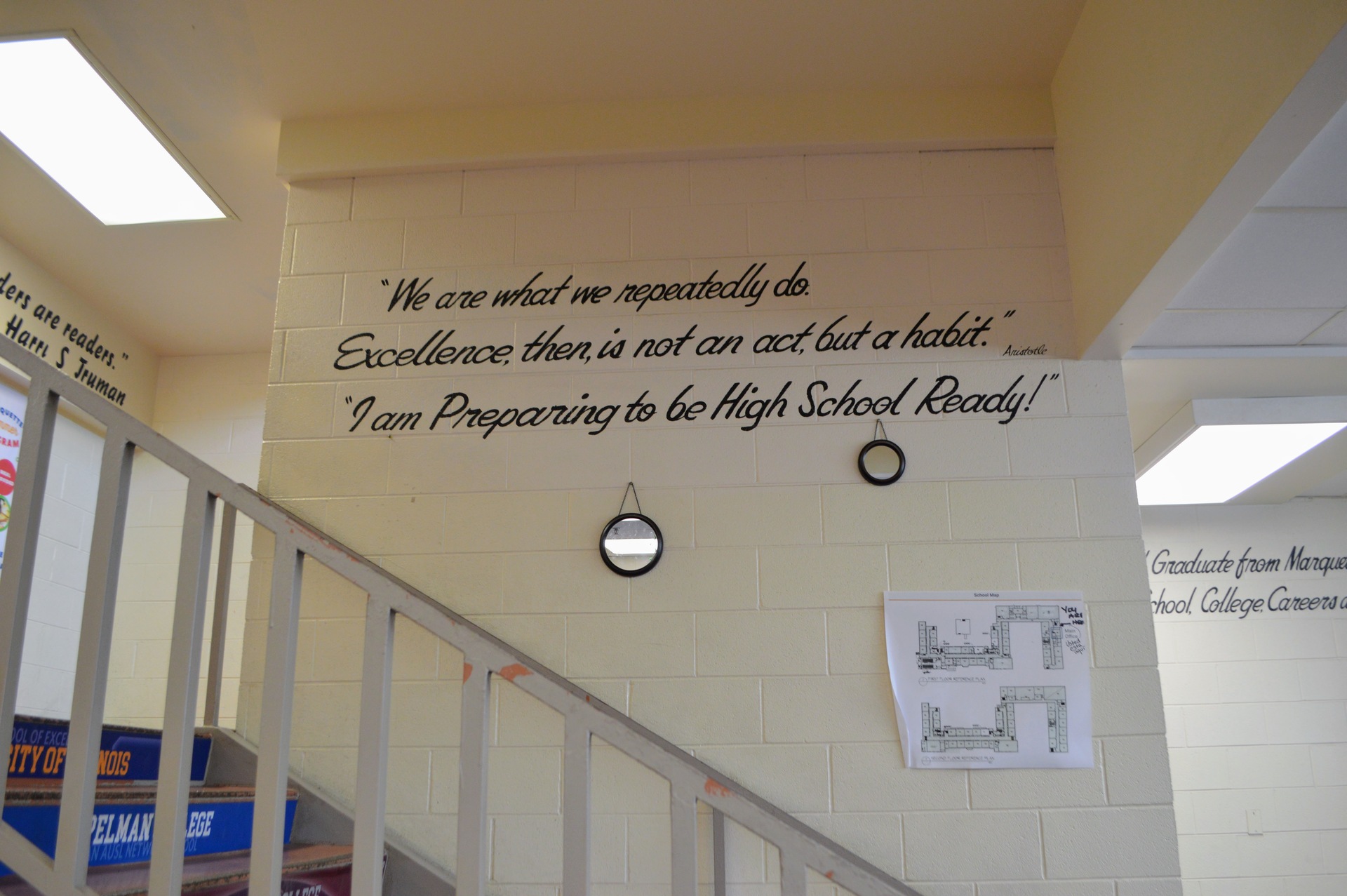 How have you grown and changed throughout elementary school?
I used to be shy and scared to ask questions. With my mom encouraging me, I've really opened up to my friends and my teachers. I also used to have a bad attitude about coming to school, but now I just want to stay here longer.
What are you excited about in this next chapter of life?
My biggest goal for high school is to stay focused, and I am excited to keep coming out of my shell. My dream is to become a cosmetologist — I really love doing hair, nails, and makeup. I want people to know that they can depend on me.
Do you have any advice for younger students?
Keep your head held high, keep looking toward the future, and open up to people. Pray, come to school, do your work, and ask questions. Being a teenager is hard, and if you fall down, you have people around you that can help you get back up.