Gary Elementary School Succeeding Behind Principal's Steadfast Support
11 October 2023
Principal Juarez has helped his school strengthen its focus on community.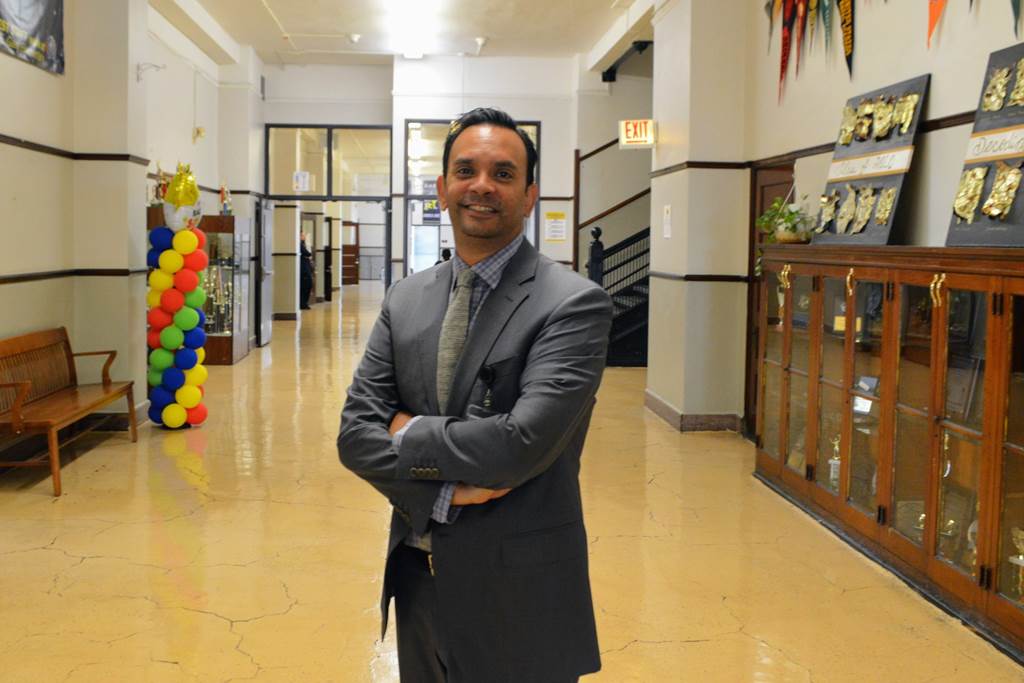 When Alberto Juarez started as the principal of Gary Elementary School more than 15 years ago, he noticed right away that every classroom was painted brown. It concerned him that students were learning in an environment that—at least aesthetically—had not been designed to maximize their engagement and sense of pride in their school.
So, he bought cans of paint, recruited some of his family members, and painted a few classrooms. This inspired his staff to bring their family members to the school and paint even more classrooms. Pretty soon, nearly the entire building had a new look and feel, and the school established partnerships to support additional projects, from landscaping to building bookshelves to painting the building's exterior.
"This work made such a huge difference because it gave our kids a clean, bright environment to learn in and strengthened our relationships with our community," he said. "Beautifying our campus showed our students that our school is a safe space and helped us get the buy-in that we needed from our families."
Improving the school's aesthetics was only a starting point for Principal Juarez. He began to analyze other ways to better support his students. Gary is one of the District's larger elementary schools, meaning that there are multiple classrooms for the same grade level. He noticed that, for example, his eight fourth-grade classrooms had three different math curriculums between them. This meant that there was no consistent set of standards that ensured students were on a pathway toward future success. He revamped this practice to instead center the curriculum on grade-level standards.
---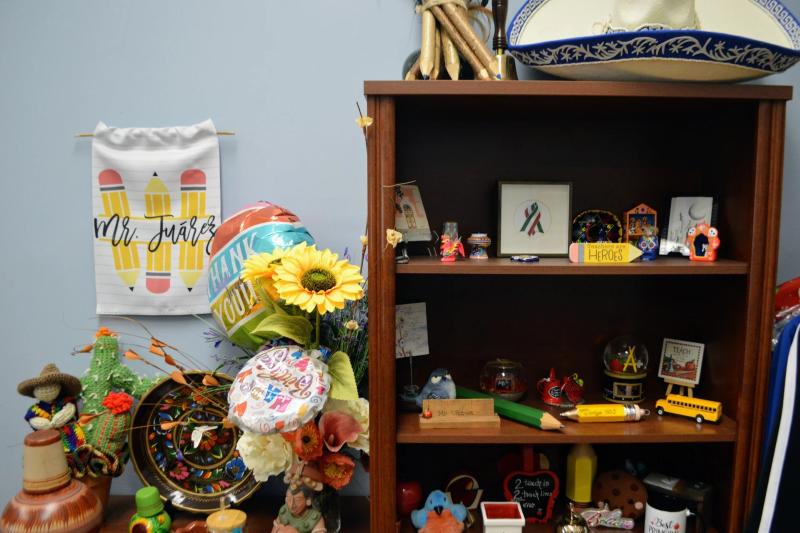 ---
He also helped his staff better support the school's diverse learners. Instead of lowering expectations for students with unique learning needs, he modeled how to maintain high expectations while also making sure that every student was receiving the support that they needed.
"In terms of instruction, these efforts required my team to reprogram their thinking as teachers and remember that equitable instruction requires standards," he said. "Our new focus on curriculum led to professional development about inclusivity and instructional scaffolding."
The final shift that had an immense impact on the school's culture and climate was prioritizing parent involvement. Principal Juarez describes Gary as a school that more often closed its doors to parents rather than opened them before he became principal. He spearheaded an increase in the number of parent volunteers and in parental involvement on committees such as its Local School Council. He also oversaw programming for parents offered by the school on topics such as English, using computers, and even physical education, as well as events parents and students could participate in together, such as literacy nights and math nights.
The underlying philosophy behind these efforts was that if students see their parents being more actively involved in the school, they will feel more invested and motivated in their own learning.
This year, Principal Juarez is focused on distributive leadership. He provides support to nine of his staff members who use their expertise to lead the school's efforts on a variety of specific priorities, including special education, bilingual education, and social-emotional learning.
"My role is not only coaching these individuals to become leaders, but also to become role models so that we can take everything we've built and spread it across our entire community," he said. "At the same time, we're not trying to keep our good ideas to ourselves. We're also invested in sharing them with others to make more of an impact across the District."
He would estimate that a majority of his time during his first year as principal was spent on lunch duty, overseeing arrival and dismissal, and sitting in the hallway talking with students. He describes this as the groundwork of showing students that the adults in their building, no matter their role, care for them and want to build trust with them. This approach has paid dividends. Because Gary now has a strong focus on community, the school is able to serve generation after generation of students who know their best interests are the school's top priority. This is one of the reasons that Principal Juarez is now a veteran principal who keeps returning to Gary year after year.
"I've had many students return to Gary who have remembered the advice that we gave them," he said. "Having those one-on-one relationships with them has led to them sharing later on how much they appreciated our commitment to them. It has made an impact, and it's those things that make a difference and continue to keep me grounded here."
---