Johnson College Prep Principal Shares His Approach to Accelerating Learning
26 October 2023
Principal Cleaves has implemented systems that encourage students to be more responsible for their own learning.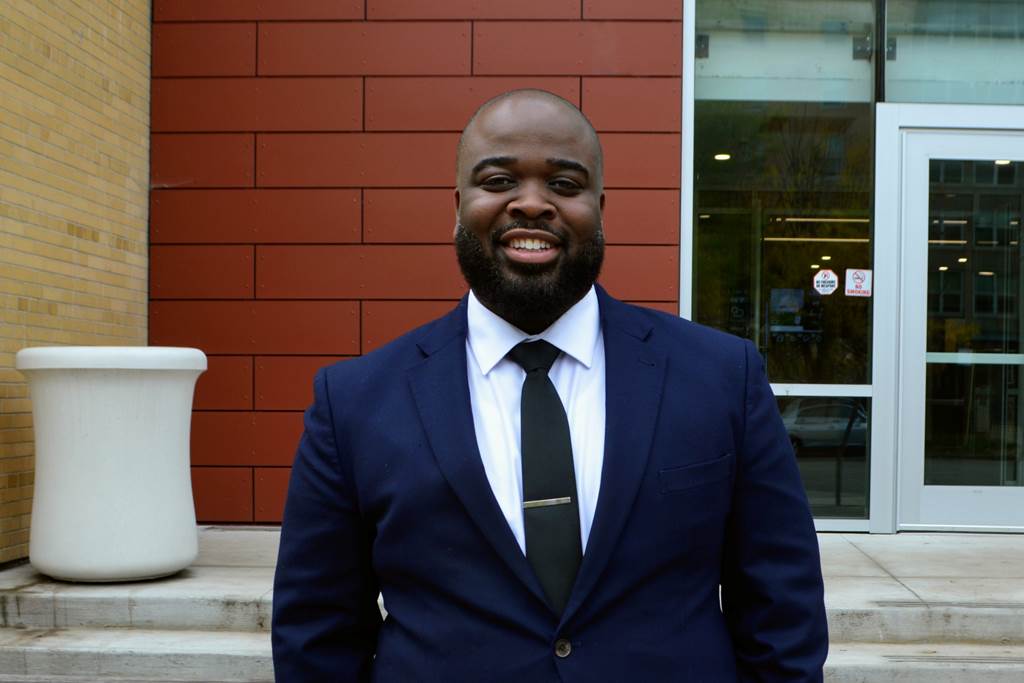 After serving in the military for a number of years, Jonas Cleaves started working for a local non-profit by supporting individuals who were leaving prison. A Chicago native, he noticed a common denominator for many of the people he was working with: they had dropped out of school in seventh or eighth grade. This was not his experience. He says that his mom would have never let him drop out of school, and he had proudly graduated from a CPS high school.
So, he started asking questions. Who was there to mentor these students when they were considering dropping out? What supports were there for them? This led him to pursue his first role as an educator working as a dean of students at Muchin College Prep.
One of the most interesting parts of his school leadership journey is that it took him away from Chicago for several years. He participated in a principal preparation program in Philadelphia and had the opportunity to be the founding principal of a school in Memphis. While he believes these were great experiences that helped him grow, he ultimately sees Chicago as a city that is second to none.
"I don't know if people truly get how much of a model we've created here in Chicago that other cities are trying to curate," he said. "We embrace collaboration, a holistic approach to support, and making sure that kids have the opportunity to live choice-filled lives after high school."
He has been the principal of Johnson College Prep, part of the Noble Network of Charter Schools, for nearly five years now. He is also a member of the District's Principal Advisory Council, where he works with other school leaders to lend their voices to inform District policies and systems. His leadership style starts with his predictability. He wants his students to know that he is always going to be someone who has their back and supports them on any given day.
---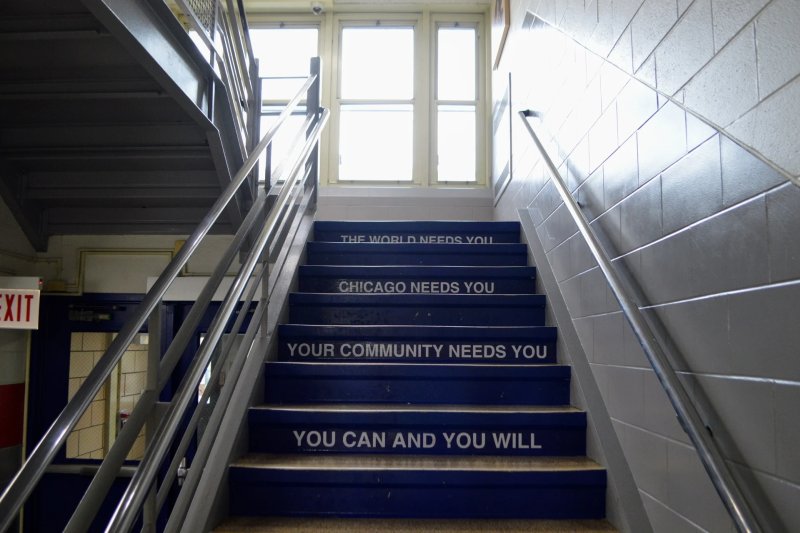 ---
He is also a big proponent of reinforcing the skills students are learning inside the classroom through hands-on experiences. One of his favorite parts of the school year takes place every spring when students are sent on a flight to different universities so they can begin to picture their futures after high school.
"A few years ago, we took our first group of students down to Atlanta for a college tour," he said. "We had students who had never been in an airport before. We had students who were terrified of being on an airplane. But we gave them the opportunity to figure it out, and we know it will leave a positive mark on the rest of their lives."
With the effects of the COVID-19 pandemic still lingering in his students' academic data, Principal Cleaves is focused on accelerating learning so that every student is able to demonstrate proficiency in their core subject areas. Not only does he want them to succeed in high school, he follows the mantra of "Life After Johnson" by reminding his students that they have the potential to be Chicago's future changemakers.
"We want our kids to see the beauty of their community and the beauty of our city, while also understanding the role they will play in their futures," he said.
A common solution to accelerating learning is to provide students with rigorous coursework. Principal Cleaves sees the value in this approach, but he has been digging deeper into what this should look like in his classrooms. From his perspective, rigorous, grade-level work needs to be more than simply work that is challenging or frustrating. He has implemented systems that encourage students to be more responsible for their own learning, thus helping them transform into critical thinkers and problem solvers.
Beyond the quantitative side of being a principal, he focuses on building relationships with his community by listening more than he talks. He knows that his students have a variety of unique needs that extend past academics, and these relationships help him make sure that his students receive support at home just as they do while at Johnson.
"A reciprocal relationship is extremely important," he said. "Advocate for your community. And take care of your people—your teachers, your families, and, above all else, your students. I think they'll do the same for you."
---