Veteran Principal Shares the Lessons that Have Shaped Her Career
03 October 2023
Principal Nakayama wants every student at Budlong Elementary School to have access to as many opportunities as possible.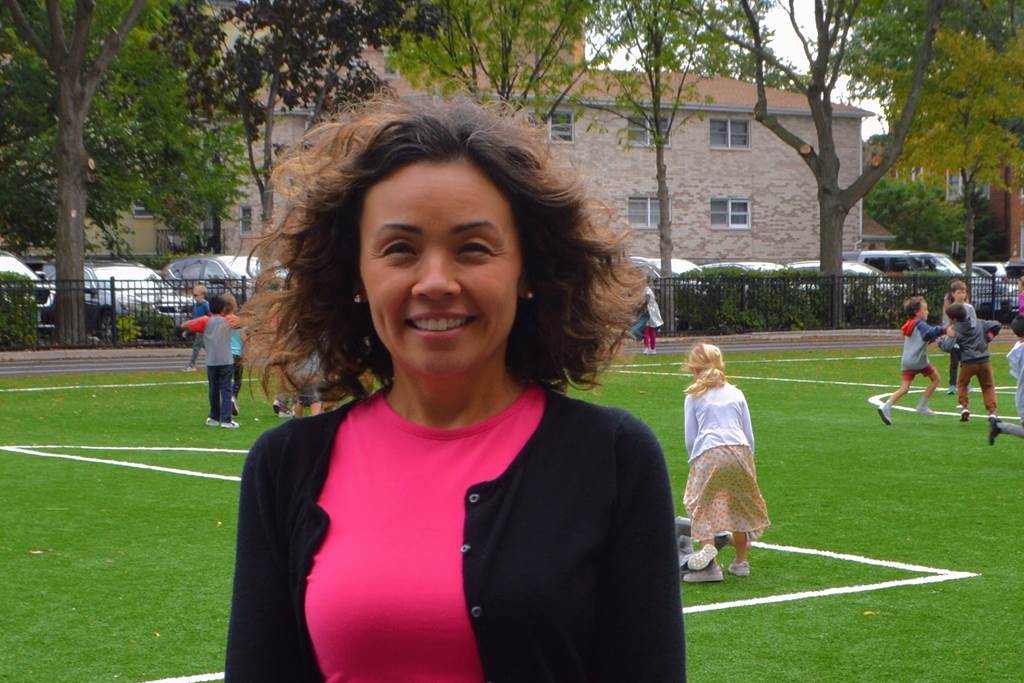 Becoming an educator was not a career path that Naomi Nakayama dreamed of growing up. But, within her first few years of teaching high school English, she knew she was where she was supposed to be. Her colleagues in the English department became a second family for her, and they worked together to always put their students first. Looking back now, she describes those students as "pretty amazing kids."
Eventually, it was time to take on a new challenge and pursue school leadership, and she notes that some of the best guidance she's ever received is to take risks and take advantage of the opportunities that come along. She wants her students to follow this same advice.
"As educators, we're planners, and we often want to account for every single variable," she said. "You can't always do that in life, and you most certainly cannot do that as a principal. I learned that very quickly, and I was able to lean on people and take advantage of great support."
She's been the principal of Budlong Elementary School for 12 years now. One of the first things she believes all new principals should do is "find friends" who are in the same role as them. She says that educators are natural collaborators who love being on teams, but, as a principal, you are the only individual in the building who has your job. To keep yourself from burning out, she encourages talking to other principals and even visiting their schools to gain inspiration and see how they do things.
Principal Nakayama describes herself as an "in-person person" who prioritizes face-to-face communication. Even though she'll be the first one to tell you that walking the building to have in-person conversations with students and staff isn't the most efficient way to do her job, she knows it makes all the difference in terms of creating a school culture rooted in close relationships.
Her personable attitude has also made a positive impact when it comes to expanding opportunities for her students. This starts with external partnerships. Her approach is always to bring them in. Whether they are coming from across the street or miles away, she knows that her students will always benefit from additional resources.
"I think the landscape of my school looks a lot different from when I started," she said. "We work with mental health support organizations and local universities. We have a thriving Friends Of group. And we offer Mandarin, kinesthetic wellness, and are starting dance this year. The opportunities for our kids keep growing."
---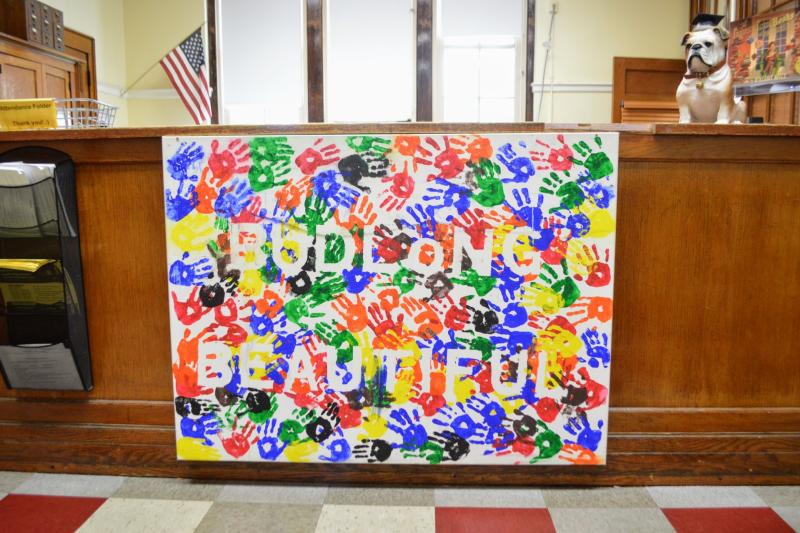 ---
Student achievement is always near the top of her list of goals, but she notes that goal is not possible without strong relationships. She believes that her school, like so many across Chicago, is still in "recovery mode," and she wants to ensure that every student feels safe and heard at Budlong.
Thus, staff purposely place extra emphasis on social-emotional learning for the first few weeks of the new school year. Along with its behavioral health team, the school's culture and climate team—which is made up of all teachers—share resources schoolwide so that every adult feels equipped to create a deep sense of community and belonging.
Principal Nakayama is also proud of the success of the school's student council. Not only does this group of students tackle issues that impact them, but they also devote their time to projects that benefit the school community as a whole, such as beautifying Budlong by picking up trash and painting murals.
"This year, we are focused on forming stronger connections with our students by making sure that our instruction also reflects student choice and voice," she said. "We're trying to go beyond surface-level choices and actually give students a larger role in how instruction is evaluated, what is studied, and how students demonstrate what they know."
Just like the guidance she received, she is creating a learning environment where every member of the Budlong community is empowered to take risks and take advantage of the opportunities presented to them. And while she can't always account for every variable, she can remain optimistic about the future because of the great team working alongside her.
"It's important to stay connected, but, sometimes you just have to trust that you have good people and let things be," she said. "As a principal, when you know that you've got good people around you, you can remind yourself that it's okay to let go for a little bit."
---