Take Five with Cynthia Magallanes: English Learner Program Teacher at Monarcas Academy
29 September 2023
Alongside her community at Monarcas Academy, Ms. Magallanes is a champion of bilingual students and loves to celebrate multiculturalism in her school.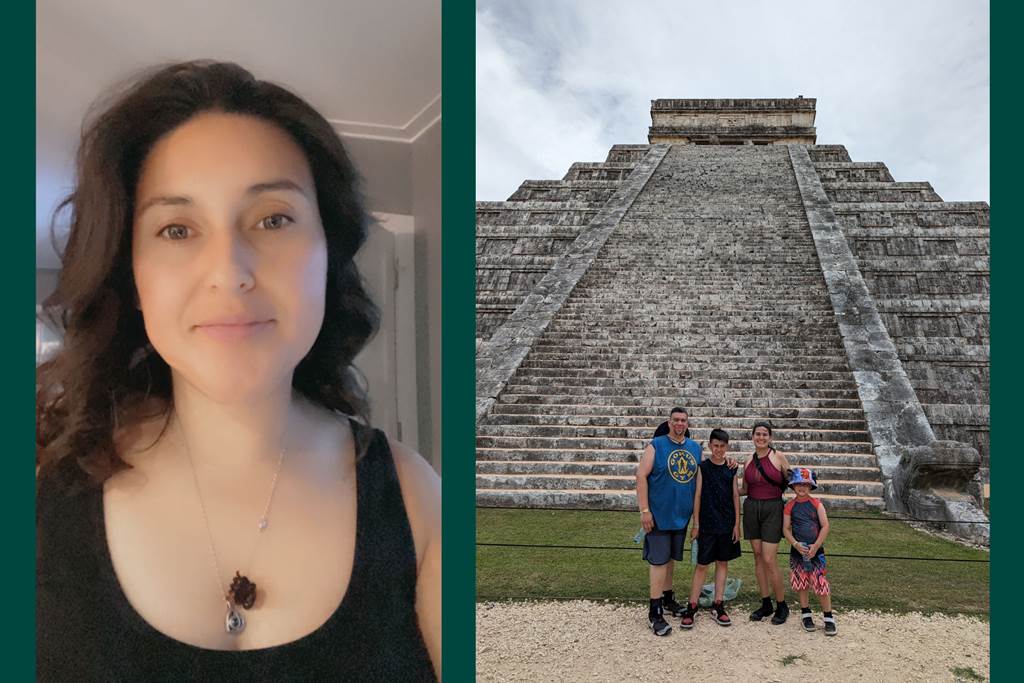 Take Five is a series that highlights some of the many members of the CPS community who are going above and beyond for our schools. If you know someone who is making a difference, nominate them to be featured here.
---
Meet Ms. Cynthia Magallanes, an English Learner Program Teacher (ELPT) at Monarcas Academy. As a bilingual educator, Ms. Magallanes is passionate about empowering students to celebrate their cultures instead of feeling like they need to deny their native language in order to learn English.
Ms. Magallanes has spent the past 15 years as an educator; over the years she has taught multiple grade levels as a bilingual teacher, but she found her true niche teaching kindergarten. Over the course of the year, Ms. Magallanes loved seeing the young students in her classroom transform into readers, writers, and independent learners.
After earning her master's degree in dual language and teacher leadership, Ms. Magallanes decided to pursue more of a leadership role in her building as an ELPT. In this current role, she supports her colleagues to better serve their English Learners and bilingual students.
Ms. Magallanes is quick to emphasize how hard everyone at Monarcas works every single day to meet their students' needs and create a positive and nurturing learning environment. This past year, Monarcas (previously Tonti Elementary) went through the school renaming process and selected a name that truly represents the spirit and beauty of their community. The name Monarcas (or monarch butterflies) symbolizes the growth and transformation students go through as they learn and thrive at school. Additionally, monarch butterflies' migration patterns between the United States and Mexico represent Monarcas Academy's migrant families and their successes.
What are you most passionate about in your career?
Bilingual education. I grew up as a bilingual student myself, and I remember sitting in class and not understanding everything and getting pulled out of class away from my peers for bilingual instruction and missing out. I see myself in our bilingual students and from the get-go, I've wanted to help make bilingual education better for our English Learners. What I really value about being an ELPT is that I am able to help the teachers and students at the same time.
How would you describe your school community?
Monarcas is a lively and vibrant community. It's not just me doing this work—we are all dedicated to making sure our students get what they need.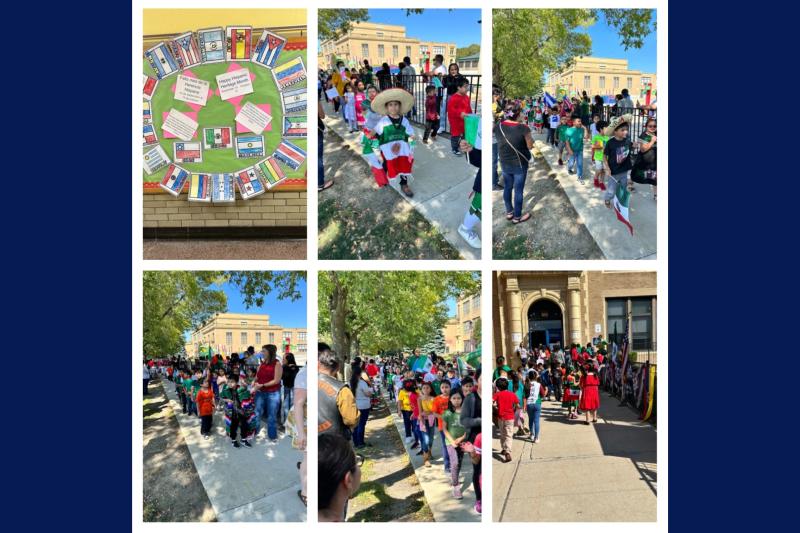 How is Monarcas celebrating Hispanic Heritage Month?
We are celebrating throughout the entire month. We had a school-wide parade as a kick-off to Hispanic Heritage Month, and we all walked around our school. The kids would get so excited whenever a car would honk for us! All of the teachers wore something that represents their cultures, so I wore my Mexican and Honduran flags. We're also doing daily announcements about different Hispanic countries, as well as a bunch of other activities. We want to create an environment where every member of our community is encouraged to celebrate and embrace who they are—and not just during Hispanic Heritage Month, but all year long!
What do you like to do outside of work?
I am a total soccer and basketball mom, so I'm always going to a practice or game. I love food (Thai is my favorite), and I have always loved to dance. When I was young and my older brother was learning, I was always his practice dance partner. We did a lot of Salsa and Merengue!
What advice would you give to your younger self?
Embrace who you are. Don't feel like you need to assimilate, and celebrate your language and heritage!