Strong Friendships a Highlight of All Grade Levels at Laura Ward STEM School
28 September 2023
These students have stood out for their academic performance, positive behavior, and ability to talk through challenges with adults at their school.
A group of nine middle school students at Laura Ward STEM School have stood out for their academic performance, positive behavior, and ability to talk through challenges with adults at their school. These students can be split into two smaller groups: the sixth-graders and the eighth-graders.
While both groups will eagerly tell you that their grade is the best, this reflects how the team at Laura Ward is working hard to create positive experiences for students at any grade level. Principal Shenann Finley-Jones says that her focus this year is on student voice. She wants students to become more involved in their education and develop personal goals for themselves.
This focus is sure to strengthen the relationships that already exist between these friends as they work together to make Laura Ward an even better school for themselves and their peers. Get to know each of them more below.
---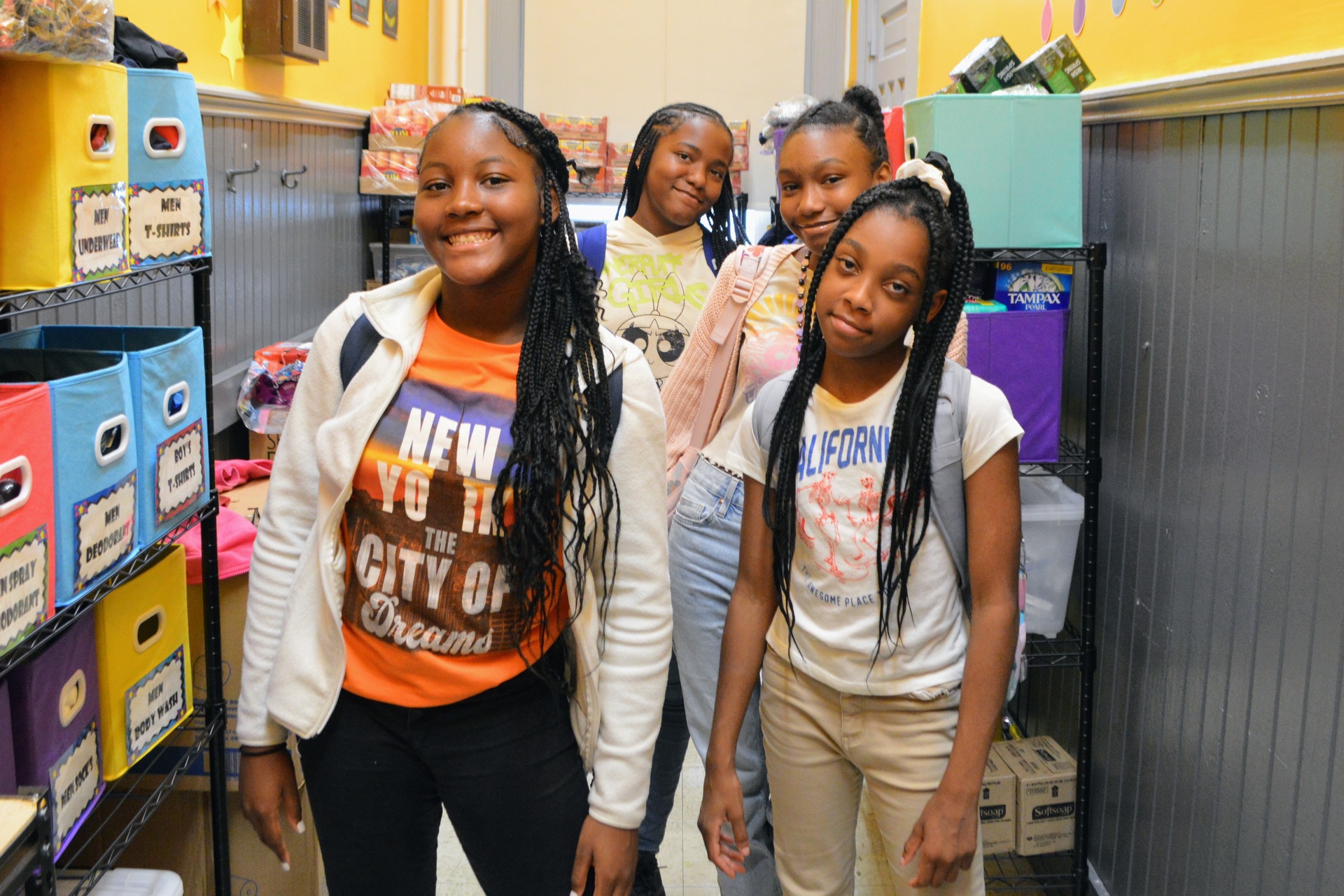 Get to Know the Sixth-Graders: Azari, Kennah, London, and Ja'Diyah
Azari says that math is her favorite subject, noting that it's especially fun when you understand how to do it. She's starting majorette dancing as a new activity outside of school. She notes that the school started off a little rocky while she tried to develop a solid routine. Now, she says that it's going much better and her schoolwork is coming to her a lot easier.
Kennah is a big fan of math because she feels like she learns a lot in that class. When she's not at Laura Ward, she loves to dance. She explains that her work is coming easier to her because her teachers do a good job of explaining it. In particular, her math teacher, Ms. James, stands out as someone who is helping her reach her full potential.
London enjoys math and social studies the most at school because she likes to learn about history and finds math to be fun. Outside of school, she can often be found reading. She says that the school year is off to a good start. At first, she wasn't too excited about returning to school, but she says that she's enjoying it more and more.
Ja'Diyah believes that math is the subject that teaches her the most. She's interested in both dance and cheer outside of school. She believes that this school year has been going well. There is less drama than in fifth grade, which she attributes to how she and her peers are maturing.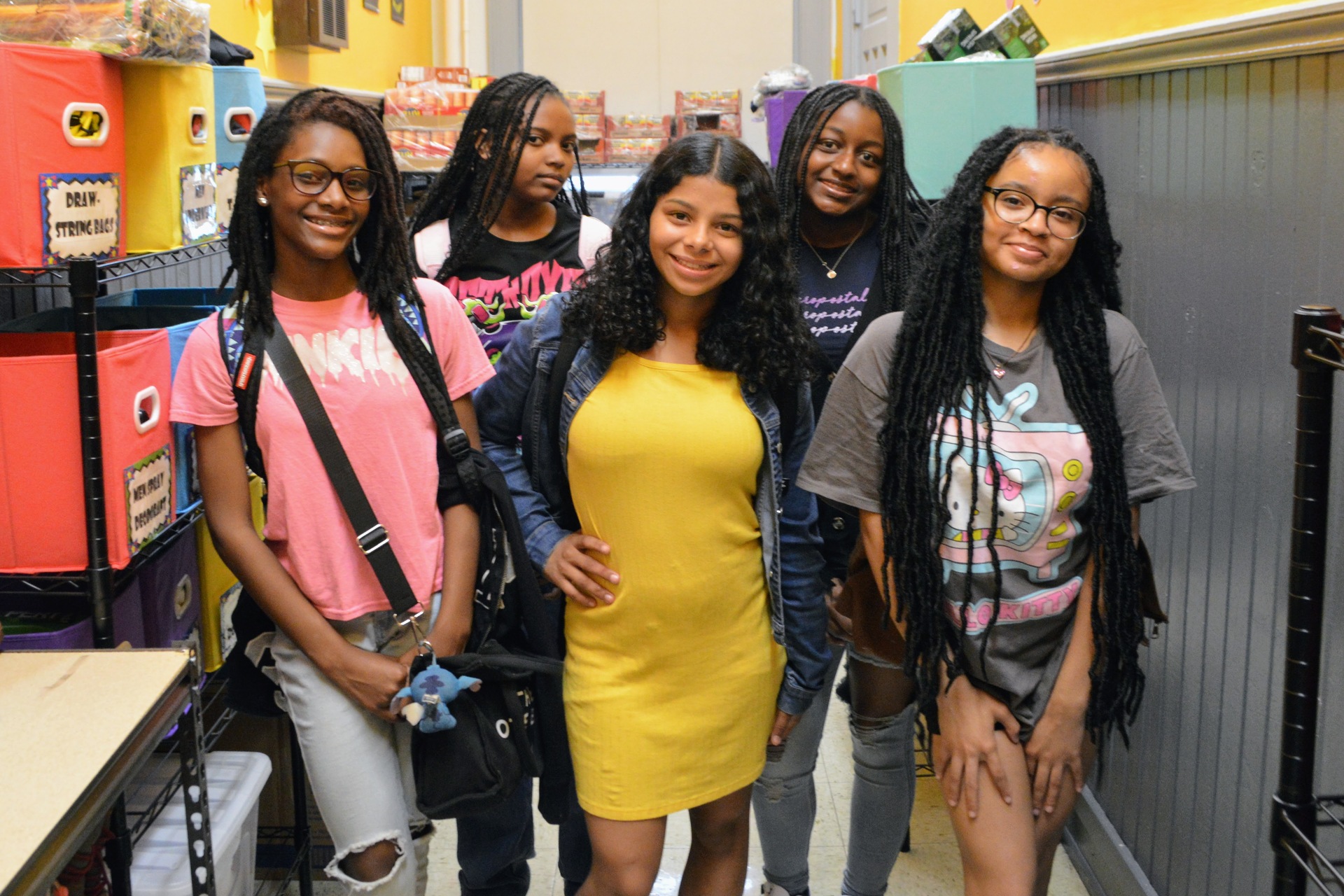 Get to Know the Eighth-Graders: Maelaya, Milia, Mya, Denyla, and Harmoni
Maelaya wants younger students to remember the importance of sticking with themselves. That doesn't mean you can't support your friends; it simply means you need to have your own back at the same time. One of her goals for the future is to open her own hair salon. She's been learning how to do hair since she was three years old.
Milia believes that every student should remember the importance of listening to their teachers. As an eighth-grader, she knows their support and advice will come in handy as she prepares to begin high school. Beyond high school, she is already looking toward college as well to help her achieve her goal of becoming an orthodontist. She's focused on this career because she cares about helping others.
Mya says that her eighth-grade year has taught her the importance of being herself. Instead of trying to fit in, she is focusing on being authentic. She describes Laura Ward as fun. She describes the school as always having fun things for her to do, which makes her look forward to coming to school every day. Now, she's beginning to think about what she wants to accomplish in the future.
Denyla has been focused on becoming more independent and choosing friends who help her be her best self. She believes that it's important to make friends who are genuine. Her current goal is to keep working toward becoming a graphic designer and entrepreneur. She wants to design both websites and clothing through her own business.
Harmoni thinks that one of the most important parts of the school day is paying attention to what you are learning. She notes that the people around you can either lift you up or bring you down, so it's important to surround yourself with peers who will help you succeed. Her goal is to be an entrepreneur who focuses on eyelashes and nails. To achieve this goal, she knows academics will continue to be extremely important. She is prioritizing staying organized and continuing to encourage herself.