27 June 2022
Power of Place Playbook
An Educator's Guide to Learner-Centered Classroom Design.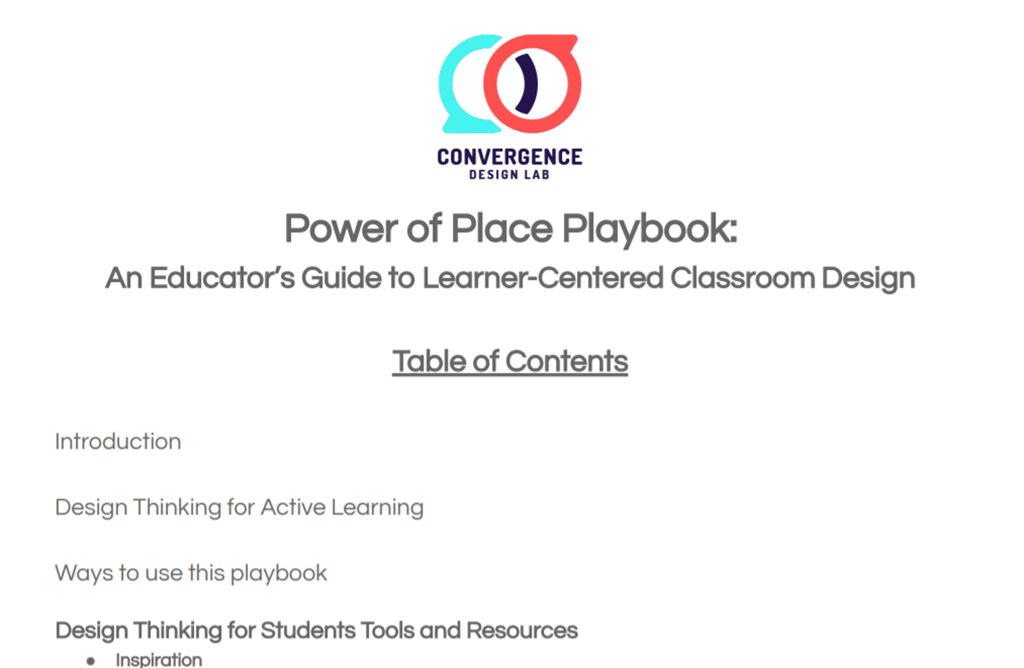 Creating an agile, student-centered classroom can feel risky and overwhelming. It takes time and bandwidth to develop new structures and routines. It also requires trust in our students to make productive decisions when given more freedom of choice and movement. However, research shows that active student-centered learning environments that are combined with effective pedagogy enhance learner engagement, classroom efficiency, and quality of both teacher and learner experience. Active learning spaces not only lead to significant gains in academic performance but also foster learning experiences that are joyful for teachers and students alike. After all, learning should be fun and fulfilling.
The Power of Place Playbook is a guide designed to help you achieve these goals. It is full of tried and true tips that can help you engage your students in deeper learning experiences through your new classroom environment. Use them as-is or tailor them to meet you and your students' most immediate needs and interests.
Augustine Romero, Sean Arce, Julio Cammarota