15 December 2020
Our New Roadmap for Supporting High School Students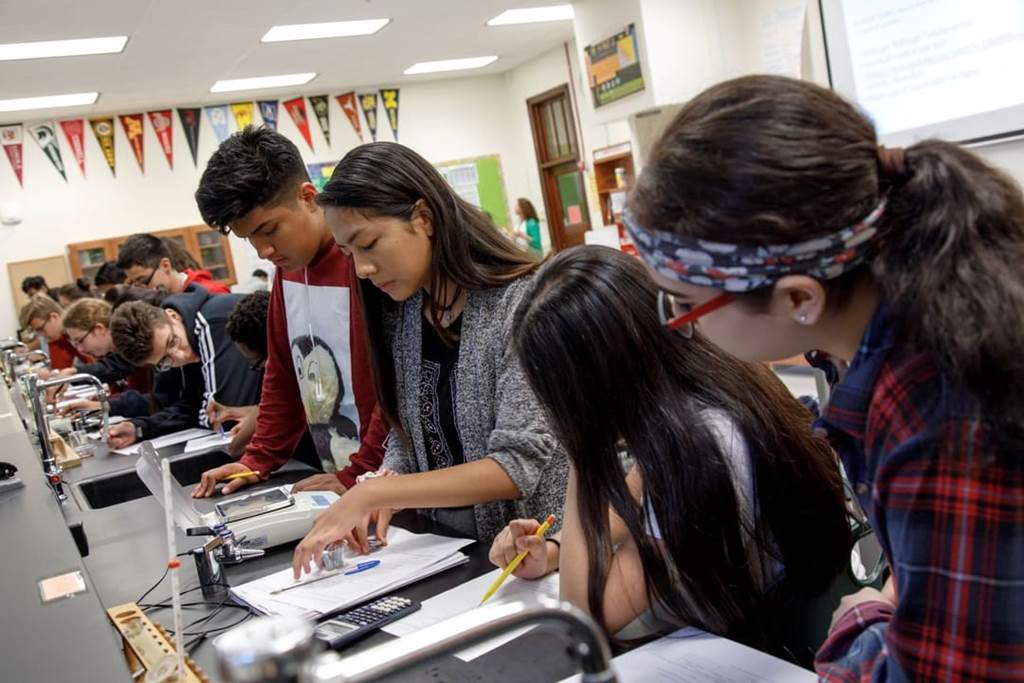 Dear CPS Community,
Our district's high school students have been behind many of the accomplishments that have defined our historic academic progress over the past decade—from our record-setting graduation rate to scholarship dollars that have more than quadrupled since 2012. They deserve an immense amount of praise for these achievements, and they also deserve a comprehensive plan that will sustain this progress for years to come.
Today, CPS is launching its High School Strategy, an equity-focused plan to support high school students that reflects the core values outlined in the district's Five-Year Vision. It identifies four key areas of growth that the district will invest $5 million into over the next four years:
Strengthening Instruction
Leading Ongoing Development
Enhancing School Organization
Building Postsecondary Pathways
Please join us and a diverse group of principals, educators, and students tomorrow at 1:00 p.m. for a virtual roundtable to discuss how these priorities will positively impact the experiences of our high school students moving forward. You can watch this event by visiting the district's YouTube channel at youtube.com/chipubschools. Below are some of the key investments you can expect us to cover.
Expanding Access to Rigorous, College-Level Classes
To help more high school students get a head start on achieving postsecondary success, the district will focus on expanding Advanced Placement (AP) opportunities at neighborhood high schools across the city. Increasing equitable access to AP courses for Black and Latinx students will start by expanding the district's AP Capstone Program—a two-year diploma program that guides students to complete an original, college-level research paper—from 12 schools to 30 schools by the 2023-24 school year.
CPS is also committed to promoting equity by helping more students access advanced math while in elementary school so that they can make the most of their high school years. Through the district's new Early High School Math Initiative, the district is working to ensure all qualified students can access algebra in elementary school and complete calculus in high school. This initiative to promote equitable access to advanced math instruction will ensure every single CPS elementary school can offer at least one algebra course by 2023-24 and that students who don't currently attend elementary schools with algebra can complete virtual classes led by a certified CPS teacher. These virtual classes, which currently support more than 500 students from 80 elementary schools, were developed as a response to COVID-19 and will continue until all schools can support their own algebra classes.
Increasing Access to Selective Enrollment High Schools for Diverse Learners
Starting with the 2021-22 school year, the district will require selective enrollment high schools (SEHS) to offer a proportional number of their incoming freshman seats to diverse learners, who currently make up over 14 percent of the district's current student population. This new requirement will more than double the number of seats available to students with IEPs and help create more diverse and inclusive schools for all students.
The district has established a student support task force to ensure diverse learners will have the supports they need to succeed and help schools create a welcoming environment for each incoming member of the Class of 2025.
Continuing Partnership with City Colleges of Chicago
Earlier this year, CPS collaborated with City Colleges of Chicago (CCC) to launch the Chicago Roadmap, a strategic plan intended to double the rate at which CPS graduates who matriculate to City Colleges earn a college degree. The district's High School Strategy will directly support this effort by designing a College and Career Competency Curriculum for all high school students that will help them identify their career interests and develop a detailed postsecondary plan in alignment with the district's Learn.Plan.Succeed. initiative.
The district will also work directly with CCC over the next four years to build on its dual credit opportunities for students with pathways in health sciences, advanced manufacturing engineering, and information technology. This expansion will help at least 100 high schools enroll more than 6,000 students total in dual credit courses by 2023-24 .
These ambitious goals reflect our collective commitment to ensure that high school is a meaningful launchpad that propels our students toward postsecondary success and the career of their dreams. We are confident that our high school students will continue to be at the forefront of our district's progress for many years to come.
Sincerely,
Janice K. Jackson, EdD
Chief Executive Officer
Chicago Public Schools
LaTanya D. McDade
Chief Education Officer
Chicago Public Schools