RE·VER·BER·ATE Performing Arts Submissions are open!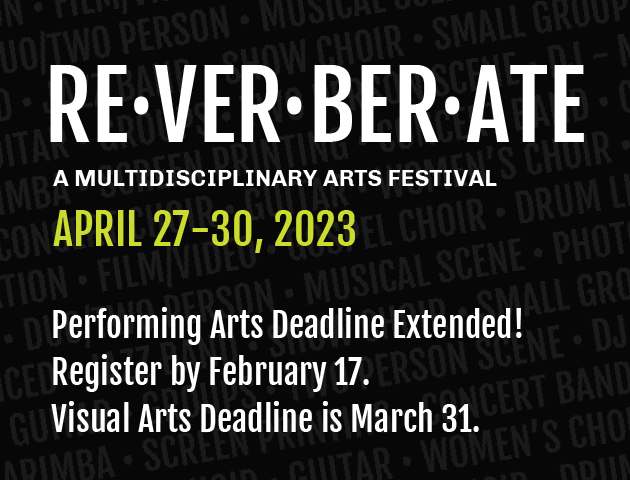 Submissions are now open for the PERFORMANCE and VISUAL ARTS slots in our first-ever RE·VER·BER·ATE, a free multidisciplinary arts festival for the CPS community in downtown Chicago on April 27th - 30th.
This four-day event is open to all CPS students including those from charter, contract, and option schools. The event will provide students in PreK - 12th grades with exhibition and performance opportunities, as well as workshops, portfolio reviews/audition workshops, Fine and Performing Arts high school fairs, and college/career connections.
There will be several stages and public spaces that will be programmed with the aim to provide the widest possible representation of CPS student performances.
For more information and submission guidelines, click here.
To submit to the visual arts exhibitions (ACVA), click here.
Performing Arts Deadline Extended!
Register by February 17. Visual Arts Deadline is March 31.
Apply for the All-City Visual Arts Exhibition Opportunities
The Department of Arts Education is excited to announce three unique visual arts opportunities for the Spring of 2023 that will all be happening concurrently with our new, multidisciplinary festival, RE*VER*BER*ATE, from April 27th - 30th, 2023! Please click the links below for submission guidelines for each opportunity and links to each of the submission portals.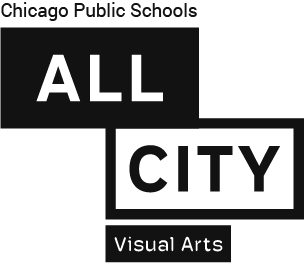 Submissions are open until March 31, 2023.

Apply today! If you have any questions, please contact allcityarts@cps.edu.