Main
CPS Department of Arts Education
Featured
RE·VER·BER·ATE
Submissions are now open for the PERFORMANCE and VISUAL ARTS slots in our first-ever RE·VER·BER·ATE, a free multidisciplinary arts festival for the CPS community in downtown Chicago on April 27th - 30th.
This four-day event is open to all CPS students including those from charter, contract, and option schools. The event will provide students in PreK - 12th grades with exhibition and performance opportunities, as well as workshops, portfolio reviews/audition workshops, Fine and Performing Arts high school fairs, and college/career connections.
There will be several stages and public spaces that will be programmed with the aim to provide the widest possible representation of CPS student performances.
For more information and submission guidelines, click here.
To submit to the visual arts exhibitions (ACVA), click here.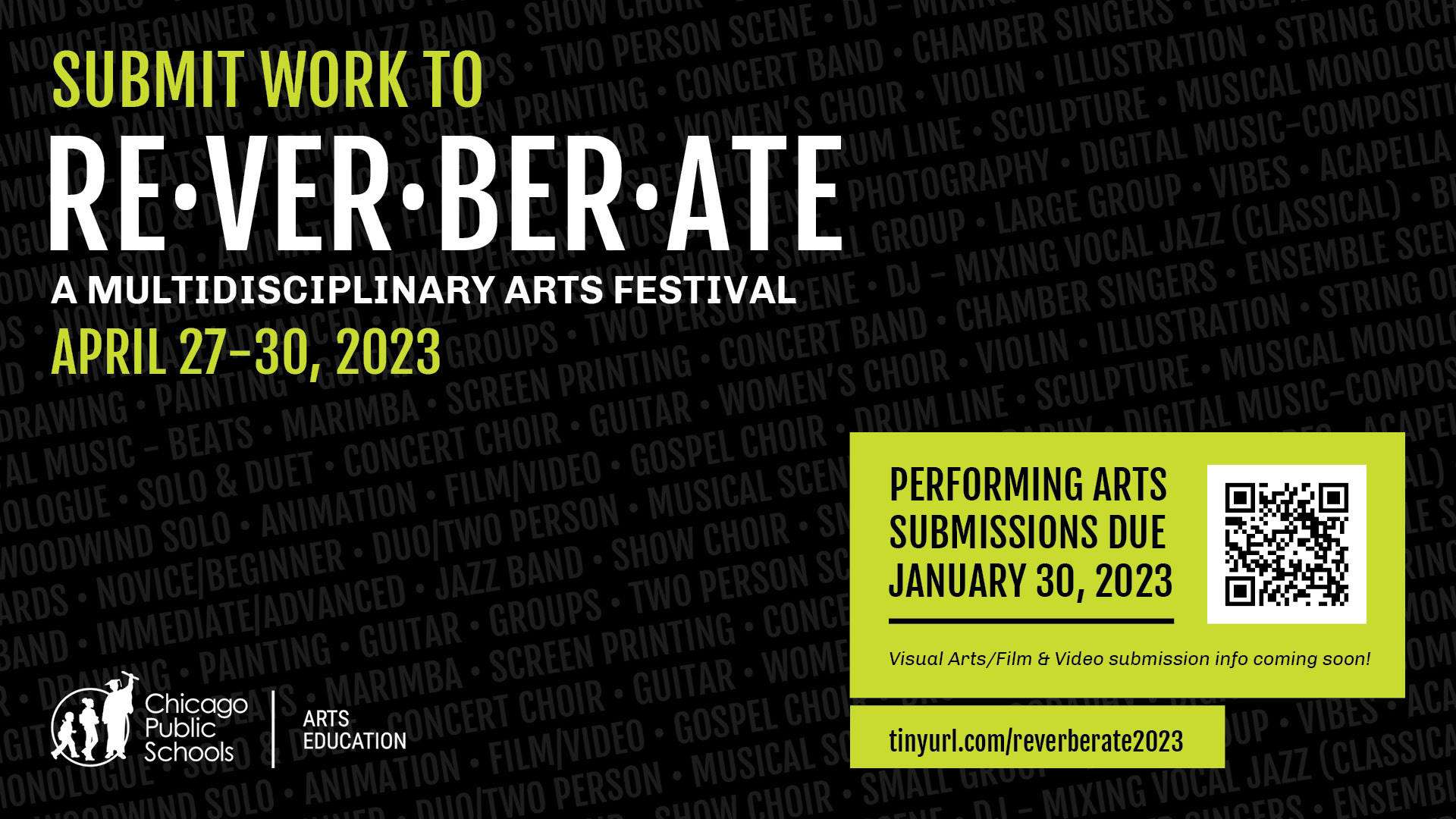 Mission
The CPS Department of Arts Education works to ensure that every Chicago Public Schools student receives a high-quality arts education by creating conditions at the classroom, school, district, and state level that allow the arts to grow and flourish.
Vision
Chicago Public Schools sets the standard for an innovative and impactful arts education that empowers every student to develop the creativity, empathy, curiosity, and confident self-expression that leads to bold and inventive artistic practice, active citizenship, professional success, and personal fulfillment.
Announcements
Check out the most recent arts education announcements and opportunities below!
Apply For This Year's All-City Senior Portfolio Exhibition
The All-City Senior Portfolio Exhibition allows CPS high school seniors to exhibit their artwork and to gain exposure among selected admissions representatives of various colleges and universities. All 12th grade students from any CPS school, including charter, contract, and options schools, are encouraged to submit their work.
2022 All City Visual Arts Showcase
Check out the virtual exhibition, and view the 2022 All City Visual Arts Scholarship Winners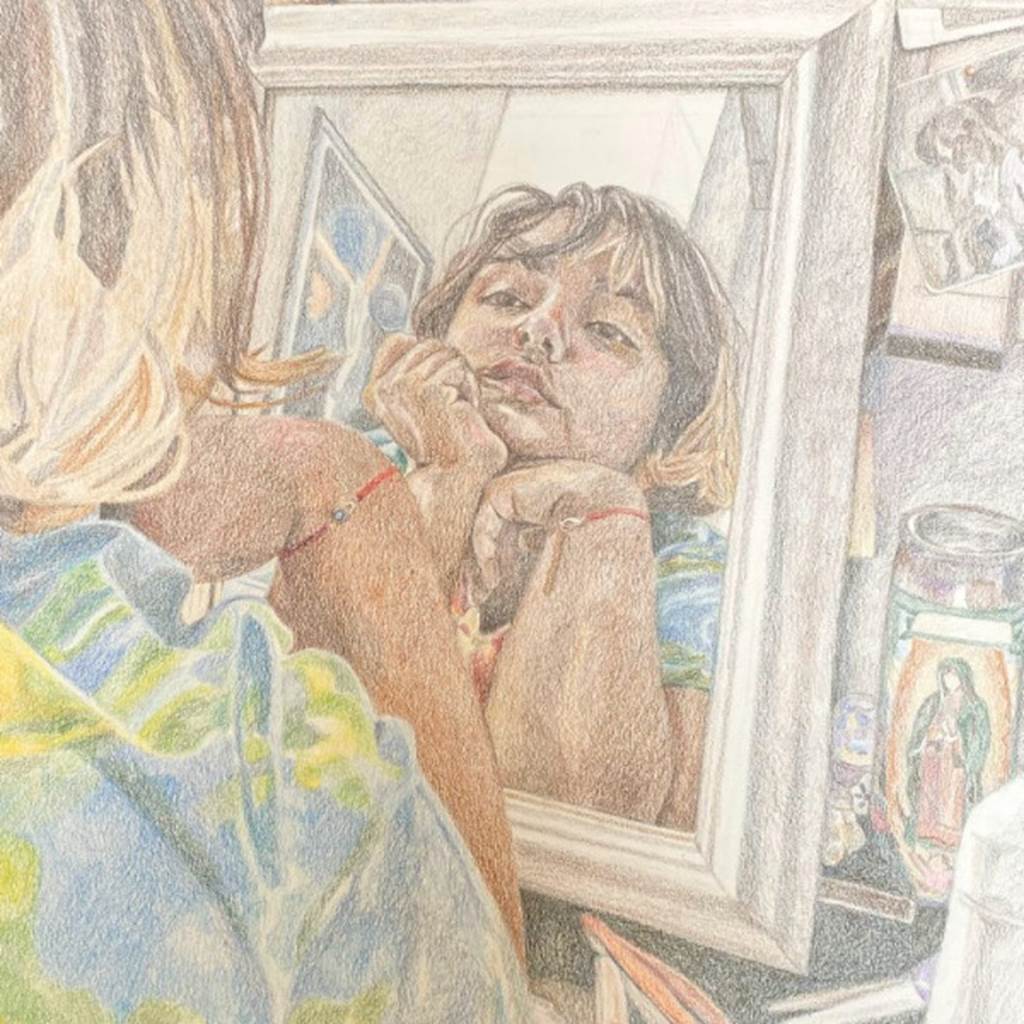 2022 All City Visual Arts Showcase
Check out the virtual exhibition, and view the 2022 All City Visual Arts Scholarship Winners
Creating Opportunities for our Students
Free Visual Art Exhibition Opportunities

The All-City Visual Art Exhibitions provide free art exhibition opportunities for approximately 2,000 students in K-12th grade each year.
Free Performing Arts Ensemble-Based Instruction

The All-City Performing Arts Program provides over 50 hours of free ensemble-based arts instruction for each of the approximately 200 students enrolled in the program annually.
Early College Arts

RE:ALIZE, our two-year arts program for junior and seniors from across the district, provides each student with 12 college credits in the arts prior to graduation.
Contact Info CPS Arts Department
773-553-2170
cpsarts@cps.edu
---
Chicago Public Schools
42 W. Madison St, 3rd Floor
Chicago, IL 60602